22 May, 2022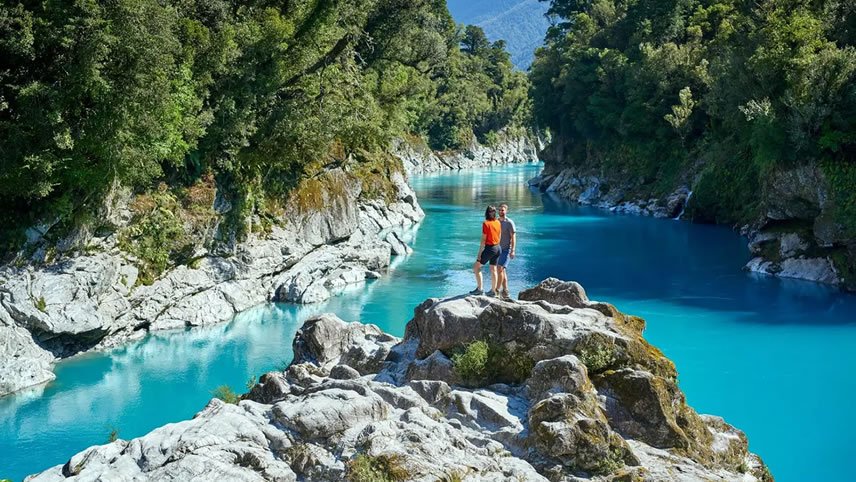 Have you travelled with Grand Pacific before and are now looking for a tour that's a little bit different? Grand Pacific are have just launched a brand new Top of the South Island itinerary.
A small group or coach holiday experience that has never been offered before, visiting several iconic regions each offering something different. This itinerary has been designed for travellers who enjoy the outdoors, love food and wine and are keen to get off the main roads and experience some of New Zealand's native wildlife and natural beauty.
From dolphin spotting to wine tasting to fascinating walks, there is something for everyone and you have a choice of 2 itineraries - Grand Pacific's Ultimate Small Group tour or their Signature Mid-Size Group tour.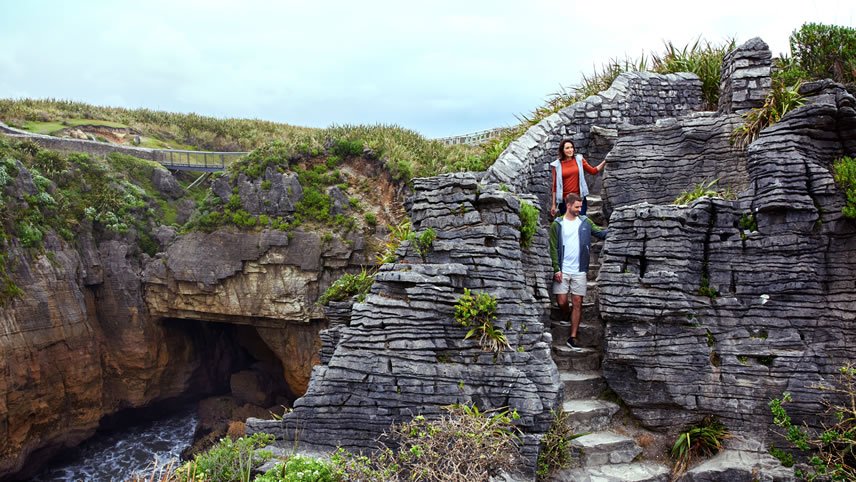 Ultimate Top of the South Island
The Ultimate Small Group Touring experience is specifically tailored to provide a Business Class level of comfort, service and quality without compromise. Enjoy premium accommodation, fabulous cuisine and impeccable service on a small group tour to remember. Be dazzled by the state-of-the-art design, purpose-built Ultimate Coach featuring 20 Business Class leather seats, panoramic viewing, extensive onboard features and a level of comfort unparalleled by any other vehicle.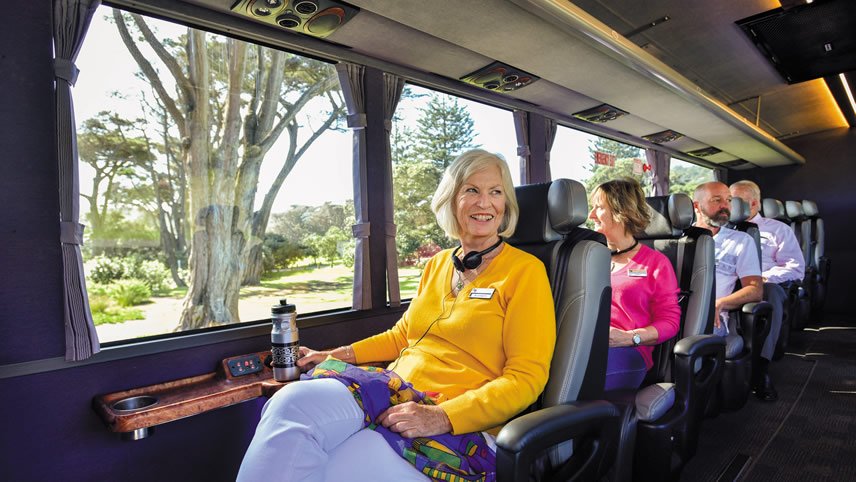 Signature Top of the South Island
Enjoy this itinerary in the Premium Economy Comfort of a full-size coach, touring with a mid-size group of up to 32 travellers. The Signature coaches are beautifully crafted, designed for New Zealand touring with delivering excellence in mind. Stay in a selection of stylish, centrally located 4 star hotels offering deluxe service. Your professional Coach Captain and experienced Tour Leader will share their expert knowledge as your journey is unveiled full of authentic, innovative and educational experiences.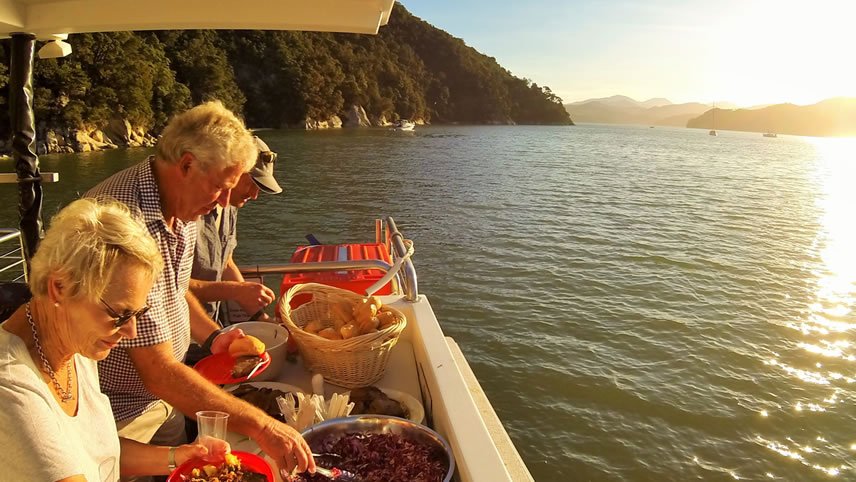 Wine, wildlife and wilderness
Grand Pacific's Top of the South Island tour is designed to get off the main tourist highways and venture to idyllic hideaways like Lake Brunner and the Hokitika Gorge on the West Coast, Abel Tasman National Park in Nelson and the Marlborough Sounds.
This itinerary decidedly targets the more active older traveller. The tour has been designed in response to the growing number of us "not-so-oldies" who want a more engaging experience of New Zealand's remarkable landscape and wildlife. Coach transfers are kept to a minimum, with 1.5 hours the norm and the longest journey, from Kaikoura to Christchurch, a very scenic 2.5 hours taking in one of the finest coastal drives in the world.
That means when the coach reaches exceptionally pretty places like Kaiteriteri in the Nelson region there is time to wander its famous golden sands, linger over a latte or browse boutique shops for gifts or treats.
There is time to enjoy four scenic walks along the 11-day journey, most requiring less than an hour's exertion to experience natural wonders like the extraordinary 'stack of pancakes' rock formations and blowholes of Westland's Punakaiki (aka Pancake Rocks) as they are pounded by the relentless Tasman Sea.
Explore the 11 Day Ultimate Top of the South Island Tour

Explore the 11 Day Signature Top of the South Island Tour