Scotland Tours
Take in the breathtaking landscapes of the Scottish Highlands and its stately castles rich in history when you tour Scotland. Follow the 'Bonnie Banks' of Loch Lomond or explore the sea-sprayed Orkney islands. Visit the charismatic cities of Edinburgh and Glasgow, ride the Jacobite Steam Train, chase waterfalls on the Isle of Skye, and sample locally distilled whiskey as you explore Scotland on a rail journey or coach tour.
Popular Scotland Tours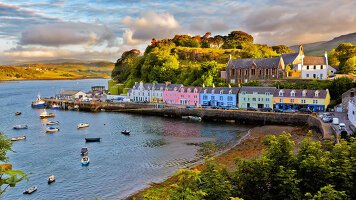 8 Days Glasgow to Edinburgh
Operated By:
CIE Tours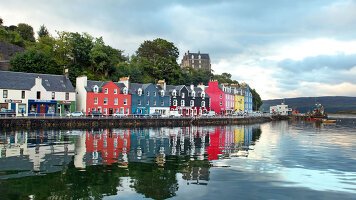 14 Days Glasgow to Glasgow
Operated By:
Globus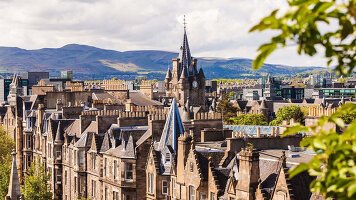 5 Days Glasgow to Edinburgh
Operated By:
CIE Tours
View all Scotland Tours
Discover
Must do experiences and highlights in Scotland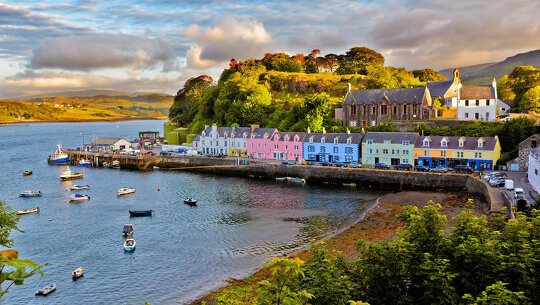 Isle of Skye
Crowned by the Cuillin Hills and home to craggy landscapes, vast moors, historic castles, cute towns and cosy pubs, the Isle of Skye will enchant you.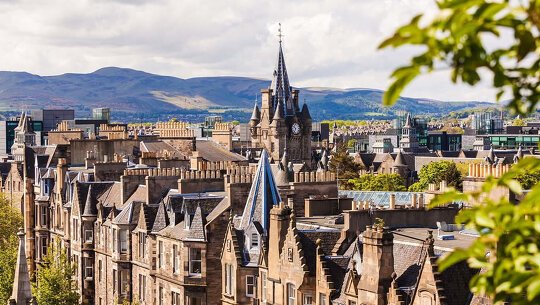 Edinburgh Castle
Perched atop its rocky outcrop at the end of the Royal Mile, this impressive fortress overlooks the city and safeguards the Crown Jewels.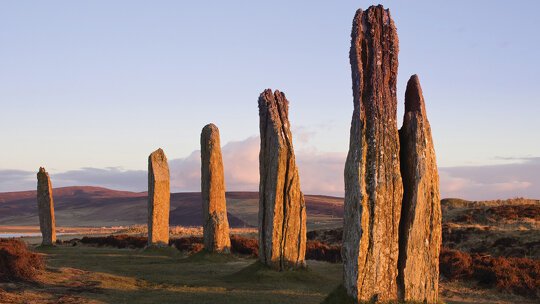 Orkney Islands
Take in the coastal scenery and the historic sites including the Neolithic village of Skara Brae and the stones of the Ring of Brodgar.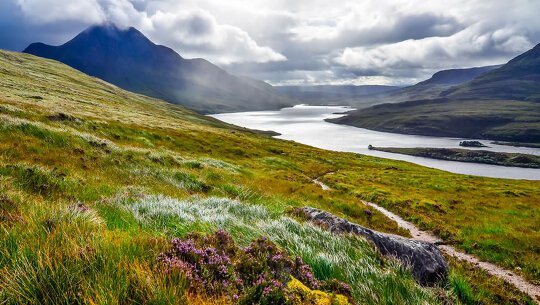 Explore the Scottish Highlands
Breathtaking terrain is capped by the soaring peak of Ben Nevis and embellished by lochs including the legendary home of Nessy. History has garnished this landscape with castles and relics that add to the natural beauty.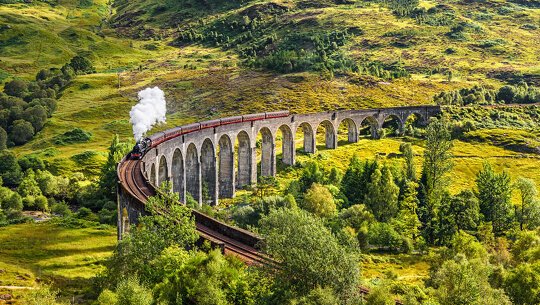 Ride the Jacobite Steam Train
Enjoy high tea as you ride through glens and quaint villages and over the 21 arch Glenfinnan viaduct, where magic is brought to life as much by the scenery as the Harry Potter films that made it famous.
Scotland Brochures
88 tours of Scotland sourced from 25 Operator brochures
Recent Reviews
What our clients are saying about their journeys through Scotland
"Scottish Escape winter tour"
I must say Scotland is a very interesting and a beautiful country full of history, people are friendly and warm. And this trip made me see the things I've wanted to learn and see about Scotland. Our tour guide was fantastic. Her name is Fiona. I appreciate the way she explains the history behind places we went to. Gave us enough time to explore the places we went to and answer all questions asked. Fiona is very helpful and responsive. She helped me find my way to Glasgow airport from Edinburgh. Our
...read more
bus driver Liz of Edinburgh was fantastic as well. Her driving skills are over the top and I've always felt safe while she was driving. I'd definitely recommend this tour if anyone is interested to discover Scotland for the first time. I enjoyed my time a lot and I'd definitely visit again.
Pat our bus driver and tour director is amazing!!!! Our trip is not even complete and he has been very attentive and always concerned all are having a great time. He is so full of history informing all about the history of everything we are doing. Great singer to boot!!!
This tour was very well organised. Our tour director, Melissa, together with our driver, Arthur, kept everyone involved and entertained with stories of Scotland. Melissa's knowledge was extensive and interesting. The scenery was vast and varied: from the many Lochs, the impressive mountains and waterfalls of the Highlands to the unique countryside of the Orkney Islands. The food on the trip was consistently good, we had some rain along the way and overall a very enjoyable tour.
"England, Scotland & Wales"
We booked this tour knowing that it was a budget tour but we have travelled with Cosmos many times before and knew what to expect. Our experience was that it was comparable to a "Trip A Deal" holiday where you were only offered the bare bones. It seemed to us that they have removed a lot of the 'included' items which resulted in us possibly not considering booking with Cosmos again. Previously we have been very happy with Cosmos tours. The hotels were of expected quality but their location was way
...read more
out of town with no options for meals or things to do after hours. You had to eat at the hotel as there was nothing else in the near vicinity. You were obliged to take up the optional tours listed as there was limited access or options of other things to do close to the hotel and you were too far out of the city to explore on your own. Basically we were just driven from hotel to hotel rarely stopping for a photo stop. Our tour guide did give us some of the local history of the area but when arriving at the hotel didn't give any information about what was available to do or see by yourself in the area. We did see what we wanted to see and enjoyed ourselves overall.