Wales Tours
Wales may be small, but it packs a big punch. Home to a dramatic landscape of steep green hills and river valleys, historic castles, quaint towns, and bustling cities, a tour of Wales is the perfect inclusion in your UK holiday. Walk in the footsteps of Celts and Romans, discover age-old traditions, and enjoy friendly Welsh hospitality as you travel through Wales on one of 39 tours.
Popular Wales Tours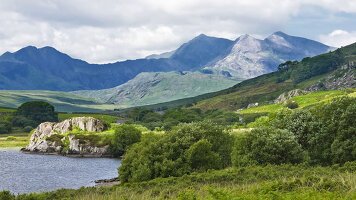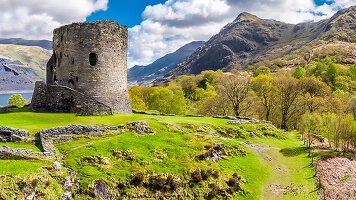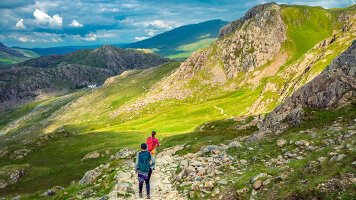 5 Days Llanberis to Llanberis
Operated By:
Explore!
View all Wales Tours
Discover
Popular experiences and highlights of touring Wales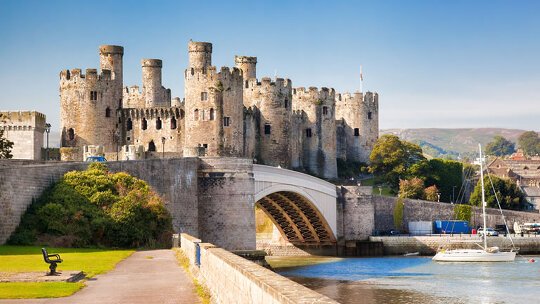 Discover Captivating Conwy
Wander the narrow medieval streets of this historic walled town, presided over by Conwy Castle and home to the smallest house in Britain.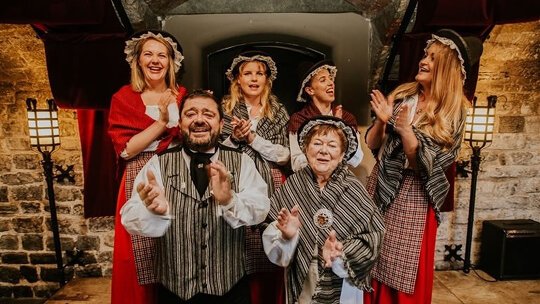 An Evening of Welsh Entertainment
Enjoy Welsh hospitality and traditions with a banquet and evening entertainment hosted in Cardiff Castle. A fun night of all things Welsh!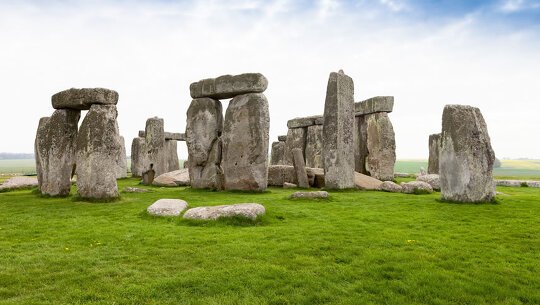 Meet the Neighbours
Head across the border to discover the mysterious monoliths of Stonehenge and the historic Roman Baths in the aptly named Georgian city of Bath.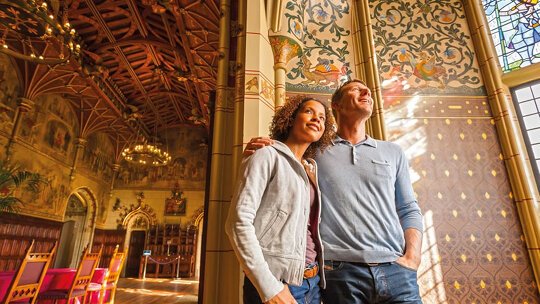 Sightsee the Capital
Discover Wales' cultural hub and bustling capital, Cardiff. Travel back in time with a visit to historic Cardiff Castle, enjoy the city's vibrant pub scene and cosy cafes, wander through Bute Park, or take a relaxing stroll along Cardiff Bay.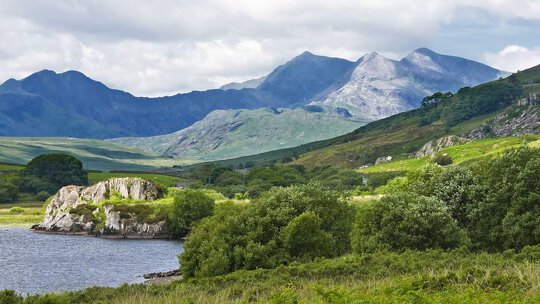 Explore the National Parks
Nature enthusiasts and hikers will relish the scenery of Snowdonia in the north and Brecon Beacons in the south. Enjoy the great outdoors with green open spaces riddled with walking trails, stunning mountain ranges and serene lakes.
Wales Brochures
39 Wales trips sourced from 20 Operator brochures
Recent Reviews
What our clients are saying about their journeys through Wales
"The best of Britain & Ireland "
Unfortunately on the last leg of our flights the priority tags were removed from our luggage & then the express checkout meant nothing in Melbourne, meaning we probably got out 40mins-1hr later than we could have. While the tour director was very good, looking back on it now & even half way through the tour everything he was talking about in relation to the days events & the stores to visit was either preparing us for the feedback or promoting stores potentially linked with Trafalgar. It was good
...read more
having it all organised & being driven around but some days could have been left free for people to do what they wanted. Some of the timing was a bit off just to cater for a tour group. We didn't need to go to the Guinness factory at 10am just to beat the crowds, considering we had a whole day free of inclusions. Had we known more about the optional extras we may have forgone some of them. Some of the set meals weren't that great either but again having everything organised meant it was less stressful. (GJ. Perhaps next time you might consider Trafalgar's other brand CostSaver - less inclusions and more free time to do as you choose, which of course makes the trip cheaper as a result.)
"England, Scotland & Wales"
We booked this tour knowing that it was a budget tour but we have travelled with Cosmos many times before and knew what to expect. Our experience was that it was comparable to a "Trip A Deal" holiday where you were only offered the bare bones. It seemed to us that they have removed a lot of the 'included' items which resulted in us possibly not considering booking with Cosmos again. Previously we have been very happy with Cosmos tours. The hotels were of expected quality but their location was way
...read more
out of town with no options for meals or things to do after hours. You had to eat at the hotel as there was nothing else in the near vicinity. You were obliged to take up the optional tours listed as there was limited access or options of other things to do close to the hotel and you were too far out of the city to explore on your own. Basically we were just driven from hotel to hotel rarely stopping for a photo stop. Our tour guide did give us some of the local history of the area but when arriving at the hotel didn't give any information about what was available to do or see by yourself in the area. We did see what we wanted to see and enjoyed ourselves overall.
The tour director, Oshan Mahoney, was great very friendly. Driver Julian was very skilled. Overall tour was great to get some insights. But the accommodations were really below par, the hotels were really dated, some of the hotels are really dirty in the bathroom.
Enjoyed the trip but in some places we felt very rushed, like Glasgow. I would like to have seen more and in the districts. It would have been nice to see Beatrix Potter's house. I thought the ferry was a waste of time and stopping 10 seconds up the road a complete waste of time. Some hotels were very dated and old especially Inverness and Portrush. The driver Dave and Annie, the tour guide, were awesome and a fantastic asset to Globus.