Hawaii Cruises
Discover the lush tropical beauty of the Hawaiian Islands on your cruise holiday. Uncover the myths and legends of Polynesian culture and delve into dramatic landscapes and oceans filled with tropical fish. Explore ocean hugging roads, witness waterfalls and discover coffee or banana plantations. This jewel of the Pacific offers both renowned and hidden gems from her golden beaches to volcanic lookouts.
Popular Hawaii Cruises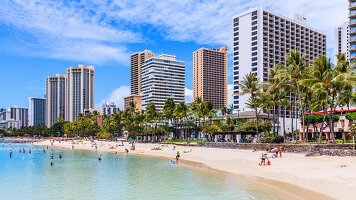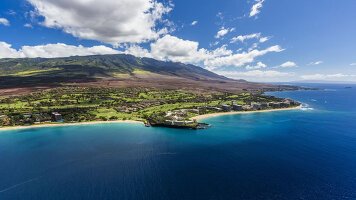 16 Days San Francisco to San Francisco
Operated By:
Princess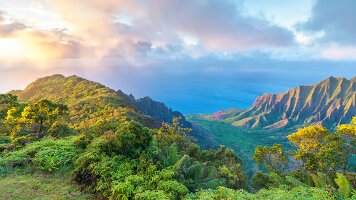 16 Days Vancouver to Vancouver
Operated By:
Princess
View all Hawaii Cruises
Discover
Highlights to uncover on your Hawaii cruise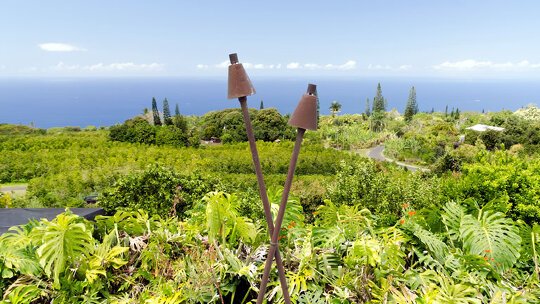 Coffee Plantations of Kailua-Kona
Boasting over 500 coffee plantations, take a culinary tour through rainforest and volcanic landscapes to sample Kona brews.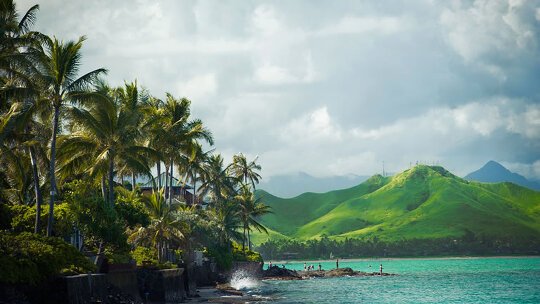 Oahu from the Sky
Soar above the stunning natural beauty and renowned landmarks of Oahu on a helicopter tour from Waikiki to rainforests, Pearl Harbor and more.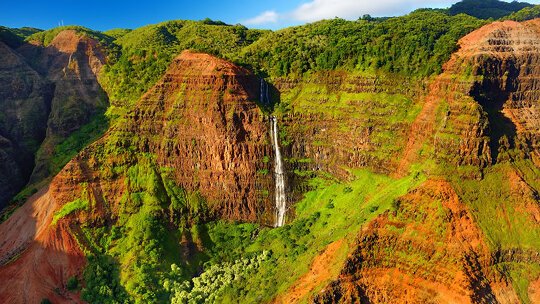 Waimea Canyon
Admire the rocky volcanic walls and deep chasms of Waimea Canyon, the Grand Canyon of the Pacific. Explore on foot or a scenic flight.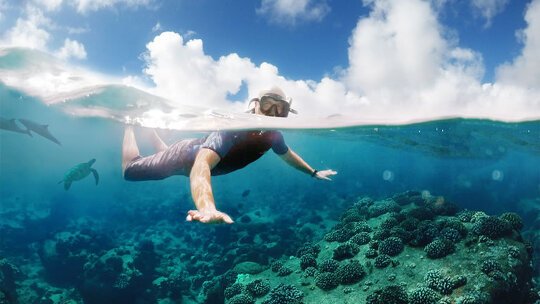 Snorkel Lahaina, Maui
Snorkel coral reefs teeming with schools of beautiful, colourful, tropical fish. Find green sea turtle in their habitat, just off the beach, in the sparkling waters of Maui's south coast.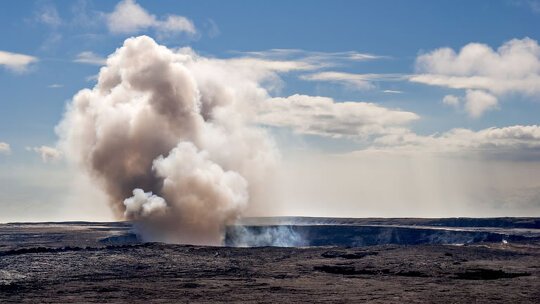 Volcanoes National Park, Hilo
Said to be born of the fire and the sea, stroll through lush rainforest filled with birdlife in Volcanoes National Park, home to two of the world's most active volcanoes - Kīlauea and Mauna Loa.
Hawaii Brochures
44 Hawaii cruises sourced from 13 Operator brochures
Recent Reviews
What our clients are saying about their Hawaii cruise
"Aboard the Pride of America"
The cruise was the highlight of this tour. Globus doesn't really do much, we see their rep once in Honolulu for an hour and again for a few minutes as we leave the Princess Kailuani Sheraton to embark onto the Pride of America. It was our first cruise and the Pride of America island-hopped from Honolulu, Oahu to Muai, Hilo & Kona on the Big Island to Kauai and back to Honolulu. We sailed by night and docked by day. We got off the boat to sight-see and returned to eat and sleep. Entertainment on
...read more
the ship was great. Each night the Ship Director, Vincent, organised a couple of different shows that were well presented and quite professional. We loved most of these musical, dancing, magic shows and comedian presenters besides the local hula dancers who put on a splendid array of music and dance for our enjoyment. We ate at the buffet as well as the fine dining restaurants every morning and night, afternoons too, if we returned early from our tours. Everything was well organised. Roberts, Hawaii did our airport to hotel & ship to airport transfers, they took us on our city tour of Honolulu, we only saw Robbie Loo, the Globus Rep for an hour at the hotel where he gave us a breakdown in what we would be doing for the rest of our trip. We made our own sight-seeing tour arrangements at each island. Roberts Hawaii offered a great 5-tour combo plus another tour that I researched and tied up with them independently. In Honolulu we did the Island Circle tour and the Polynesian Cultural Centre tour by booking online directly with the centre. I was disappointed that Globus did not make any of these sight-seeing arrangements at all. In fact their role in this tour was very minimal, we may as well have booked independently, not through Globus. We booked through Globus because we enjoyed the Cosmos across America Adventure the year before. There daily tours were organised, the tour director was amazing and that 23 day tour stands out as being excellent. Global Journeys made the bookings we requested and provided all the information we requested in a timely manner. Thank you Jemma Rosen for a job well done!
"Could not have been better in any way"
The combination of 3 nights at the Sheraton Waikiki and 7 nights on board the "Pride of America", could not have been better in any way. I recommend the upgrade to the ocean view room at the Sheraton. We were lucky to be given Floor 23. Honolulu is a vibrant, exciting, beautiful city with the clearest, bluest water, but to experience the magic and incredible scenery that the Hawaiian islands have to offer, the cruise was the perfect way to go. Staying overnight in two of the ports allowed passengers
...read more
the opportunity to venture further into the countryside. The volcanoes were most impressive and the canyons and rocky coastlines of Maui and Kauai were magical. On the last day, the ship makes a detour past the beautiful Na Pali coast of Kauai - something out of the ordinary, scenery wise. The ship travels at night, allowing maximum time in the ports. The crew of the "Pride of America" was wonderful and very hospitable. Our balcony cabin, on Deck 11, was right next to the pool, which was most convenient for a quick dip or hot spa and on the same level as the cafe eating area, I am still raving about this trip. Well done Georgie, again, for your expert assistance in making this holiday so special.
Great holiday. The tour guide was good but only saw him for one hour - I think that that's the way this tour is organised.
"Great way to see the 4 islands"
Accommodation at Sheraton was superb!! Great way to see the 4 islands using pride of America. Having said that the fly/coach Cosmos deal could be just as good. Only complaint is the over talkative, bus/tour drivers - the stories were driving us crazy, you don't mind a bit of info but not 24/7! Michelle from Global Journeys was great as per usual.