Tour & Cruise Packages
Elevate your holiday experience and explore incredible regions by land and sea on one of 194 tour and cruise packages - combining the best tour operators with the best cruise lines to cover iconic highlights and hidden gems onshore with a leisurely cruise to complete your journey. From the rugged landscapes of the Kimberley Coast to the sundrenched Mediterranean or the remote reaches of South America and Antarctica, there's a tour and cruise package to suit every traveller.
Popular Tour & Cruise Packages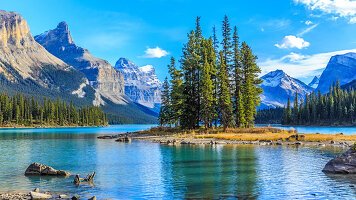 20 Days Vancouver to Vancouver
Operated By:
Cosmos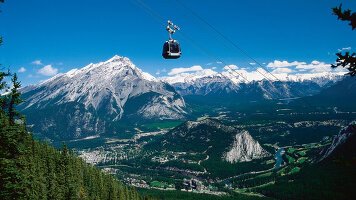 22 Days Victoria to Vancouver
Operated By:
Scenic
View all Tour & Cruise Packages
Perfect Combos
Discover
Popular tour and cruise holiday experiences
Brochures Featuring Tour & Cruise Packages
194 Tour & Cruise Holidays sourced from 40 Operator brochures
Recent Reviews
What our clients are saying about their tour and cruise holidays
"Kimberley by coach and ship with TravelMarvel"
This TravelMarvel tour was booked through Global Journeys, Noosa Heads; and was a trip that had been deferred due to COVID. The Kimberley itself is beautiful. Not much to see by coach and quite a lot of hours gazing out the window at termite mounds, red dirt and boab trees, but guide Wally and driver John made the trip a lot of fun with their knowledge of the geological history and people of the Kimberley, and with their constant anecdotes. The boat trips on the gorges and narration by local
...read more
guides was fascinating. There are optional extras such as helicopter tours. The accommodation was better than expected, having regard to the remoteness of the towns and the COVID issues. All the included meals were very good. There were plenty of bathroom stops and even though some of the facilities were rudimentary, they were all clean. It was a fun trip. The ship part of the tour was excellent. We were aboard the Coral Adventurer which is part of the Coral Expeditions Fleet. Just under 100 passengers and about 35 crew. The passengers all got on well and the crew were fabulous. The ship is modern and 1st class. Beautiful staterooms, clean and modern facilities throughout with a very good dining area. There is plenty of food and the menu is set. So much of it is seafood and there is always 2 choices for each course. My small criticism of the food is that there was not much variety for those who don't eat seafood, and sometimes the meals were not as hot as they could have been. The servers and kitchen staff (as with the rest of the crew) were all very friendly and worked so hard to please. Every day on the ship was another adventure as we were put in the 2 tenders and taken to islands, waterfalls and other features. Each boat had an expert guide on board and their knowledge of the indigenous peoples, fauna, and flora was amazing. These 2 guides would also give lectures at night. We had the run of the ship and were permitted to enter the engine room and bridge (escorted). We wandered past the bridge one night and we were called in and sat in the captain's and chief mate's seats and shown how to sail the ship. Unfortunately, we had to disembark when our cruise ended. We originally booked the tour for travel in August 2020 but due to COVID we could not travel until May 2021. Global Journeys, Noosa Heads were very good. Their communication and attention to detail from when we first booked in 2019 to when we finished our tour was first class and we would have no hesitation in recommending them. We would not book another TravelMarvel tour. I found their communication was poor (even allowing for COVID), and they had never advised our coach guide (their employee) that we would have to have a COVID test three days prior to boarding the ship. He was surprised when we told him and he had to ring TravelMarvel for instructions. Even then we nearly missed out on our cruise because they stuffed that up as well. It was only by the grace of our guide and Sullivan Nicolaides in Darwin that we finally made it. All in all, a great tour.
"Covered all the highlights"
An exciting tour covering all the highlights. Lisa was an excellent guide and passionate about her country. She went the extra mile to ensure our trip was memorable. Local guides were friendly and knowledgeable.
"Best time of our lives! "
This was our 3rd Cosmos Trip and more to come in the future! Very organised and no stress, hassle free tour with lots to see in Greece and the Islands plus Ephesus in Turkey! It was made a lot easier and cheaper for me by booking with Yvonne from Global Journeys. You will save money booking with this company instead of booking direct plus it's hassle free and communication is excellent as Yvonne always replies promptly with any queries and also is a very professional person to deal with, no complaint
...read more
at all but only compliments. The tour itself is everyone's bucket list as it will take you back in time if you are interested in history and archaeology, 100% satisfied! Will definitely use Cosmos and Global Journeys again.
What an amazing adventure from starting in the Amazon to finishing in the Galápagos Islands it all went as smooth as. Our tour manager knew her stuff and ensured a seamless trip with all the flights and hotels. The local guides were very good, friendly and knowledgeable with lots to see and do every day. I highly recommend Global Journeys and will use them again and will do another Cosmos adventure.