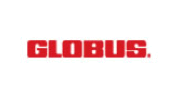 The Globus Family of Brands, which includes Globus, Cosmos, Monograms & Avalon Waterways are always popular with our clients. Globus offer a premium guided touring experience all over the world, catering mainly for the 55+ market - but like most Operators are open to all ages. Along with their standard itineraries, Globus also have a range of popular European Winter Escapes and numerous faith-based religious tours.
The majority if their trips are centred on Europe, Canada and the USA where they provide 4+ star accommodation, luxury coaches, plenty of meals & inclusions. Our team have enjoyed numerous journeys with Globus including trips to South America, Dalmatia, Mexico and Spain, so we have plenty of first hand knowledge to help you plan your next trip!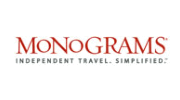 Part of the Globus Family group of Brands (Globus, Cosmos, & Avalon Waterways), Monograms independent trips are designed for those that like to explore a destination by themselves, but don't want the hassle of organising their accommodation, or on multi-city itineraries organising how to get between them. There is also 'a Local Host' on the ground in each destination you can contact for information or advice at any point on your trip.
Monograms don't offer the cheapest deal around, and you should be able to organise accommodation and transport yourself directly to save some dollars. But if getting the cheapest deal is not a priority for you, and the idea of local support, with some included city sightseeing sounds good, then Monograms trips are a great addition to add to the beginning or end of your 'main' tour.