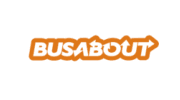 Busabout offers coach tours, small group adventures, sailing and island hopping, winter trips and trips to the world's great festivals. Covering Europe, Asia, Africa, USA, Scotland and Ireland, Busabout trips are open to anyone over the age of 18. While most of their travellers might be younger, older travellers are equally welcomed. Due to COVID, Busabout Adventures have suspended all 2021 trips and will recommence their journeys in 2022.
Itineraries are planned so you see the highlights and have time to explore on your own as well. A tour guide & driver travel with you, leading the way and providing insider tips. With Busabout all trips are guaranteed to go, departures are not limited to numbers, once you have booked you are going!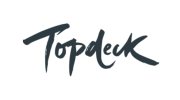 If you are 18 to 39 then you might want to consider jumping onboard with Topdeck. Epic Euro Trips, in-depth small group trips, and tented camping trips around Europe in the summer months. While Europe makes up the backbone of Topdeck's range, they also run a series of tours through the USA, Canada, Africa, Asia, Australia & New Zealand.
As opposed to Contiki, Topdeck trips allow you to be another 4 years older before you have to start considering alternatives. With the potential to still be boozy, party trips, the subtle change is age range means clients are more inclined to exploring the destination and culture, with plenty of free time on offer to do so.