08 January, 2020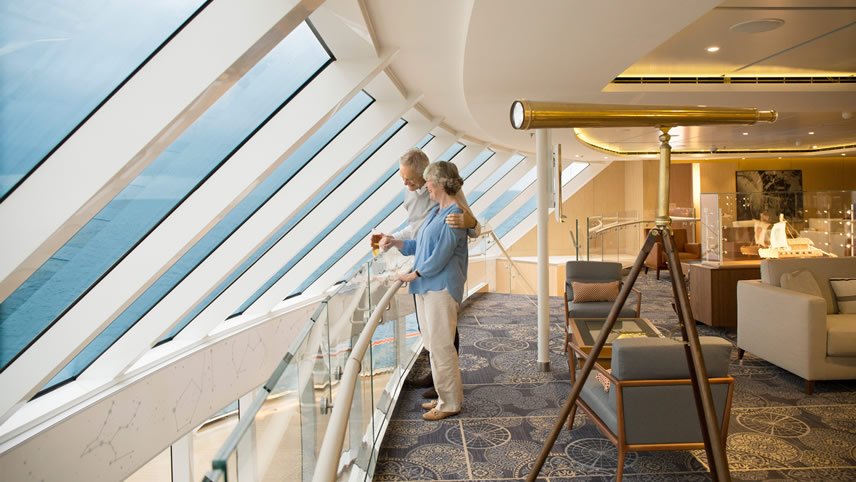 If you are planning to set off on an ocean cruise and are having trouble deciding which is the best for you, then you're not alone. With so many incredible destinations to choose from it can be hard to select an itinerary, let alone a ship and stateroom that suits your needs and preferences. Here are some aspects to consider for your cruise holiday so you can get the most out of your voyage.
Choosing Your Itinerary
Your perfect cruise itinerary will depend on your interests and which destinations you want to discover on holidays. However, there are other factors to consider when you are deciding on your ideal voyage.
Cruise Duration
Depending on how much time you have on your hands, you may be flexible with how long you can cruise for. You may have cruised before and know the length of cruise that suits you, however, if you haven't cruised for many years or are a first timer then starting with a shorter cruise to 'test the waters' is always a good idea.
You will also find the demographic on a cruise will tend to change depending on the duration of the itinerary. Shorter trips tend to attract families and younger couples who need to tie in with school holiday or their work schedules, whereas longer voyages and worldwide cruises tend to appeal to older passengers. Therefore, who you are travelling with or who you would like to surround yourself with may help determine the duration of your ideal cruise.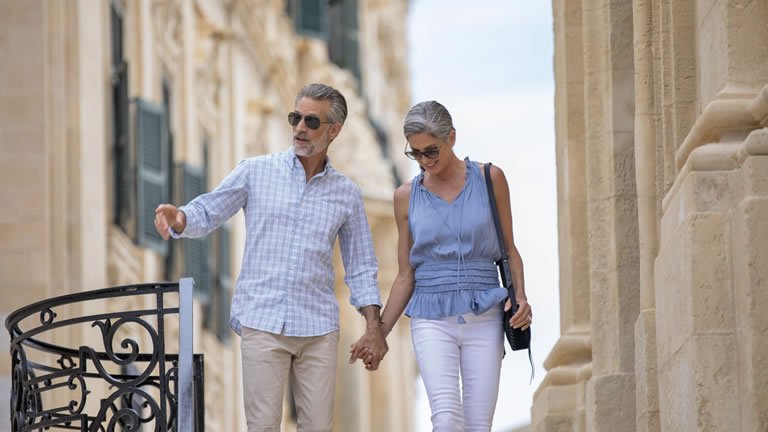 Itinerary Pace
Some cruise lines and journeys offer more time in port than others, including some overnight stays. The longer your port stay, the less rushed you tend to be and the more time you will have to sightsee the highlights. You can take things at your own pace instead of racing around to tick off all your 'must sees'.
Operators such as Azamara, Celebrity, Oceania, Silversea and Regent Seven Seas (among others) pride themselves on spending evenings in destination as well as staying overnight in many of them, so if you want more time to explore in port, take a look at the itineraries these cruise lines offer to determine if they are the right fit.
It is also important to consult your itinerary to see how many days you have in port and how many 'at sea' days there are. If you don't want to miss any of the sights and intend to head ashore at each port, then an itinerary that docks daily could prove quite busy. On the other hand, a trip that breaks up port stays with at sea days will mean a pleasant blend of active days on shore and relaxed days on board.
While there are plenty of things to keep you busy during sea days should you choose, these can also be used as rest days, when you aren't as concerned about missing out on the activities available. You will then be re-energised for making the most of port days. Whatever the pace of your itinerary, the beauty of a cruise is that you can pick and choose what you do. So, ultimately you can always tailor the pace to suit you.
Shore Excursions
Naturally the destination of your cruise is one of the biggest considerations and you'll want to choose one that offers shore excursions that satisfy your interests. When weighing up your options, consider the activities on offer at each port as these will differ for each cruise itinerary and cruise line.
While you have the option to book your own shore excursions, doing so independently of your cruise line means it is ultimately up to you to make it back before the ship disembarks each day. If you are on a shore excursion operated in conjunction with your cruise, then all the logistics are taken care of and you can enjoy your daily explorations stress free.
Investigate how active the shore excursions will be and if they are suitable for you, and if mobility is a concern, then check how many ports require tendering rather than direct docking. Tenders will see you board smaller vessels to take you to shore which can be a challenge for passengers with limited mobility. Some cruise lines also offer a collection of accessible excursions on top of their usual selection, and options will depend on the ports you are visiting.
Choosing Your Ship
Even within the one cruise lines' fleet you may notice some significant differences between ships. This could be size and passenger numbers, dining and entertainment options, or facilities and activities. Choosing the right ship can make a big difference to your cruise experience.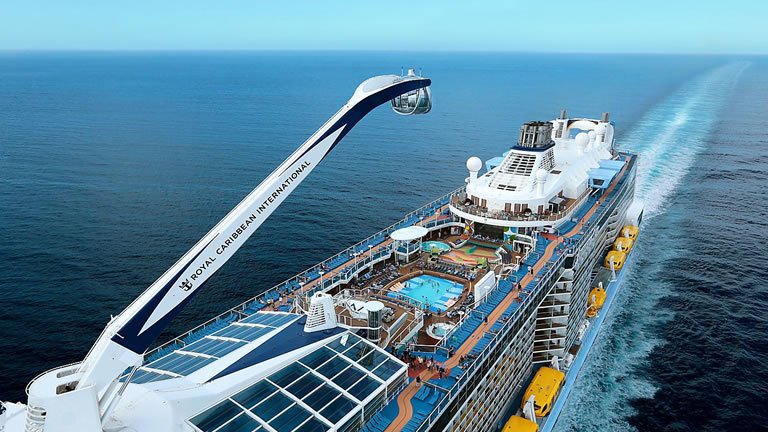 Ship Size – Passenger Numbers and Facilities
On larger ships you'll generally find more onboard activities, a larger variety of dining and entertainment venues, and more public spaces. This is great if you like to throw yourself into all the action, are setting off on a longer itinerary where you want to have more choice throughout your journey, or if your travel companions have different interests or are of different ages. It means that there will be something for everyone to enjoy, and plenty of it. 
It is also a good option if you are not planning to head ashore on many of the excursions. It will give you plenty to do onboard if you are more comfortable staying on the ship rather than taking part in a shore excursion. Check which facilities are available on your ship to ensure they appeal to you – more amenities may not always mean more things that you are interested in.
Alternatively, if you prefer a more intimate atmosphere then perhaps opting for a smaller ship is the way to go. It is often easier to build new friendships on these more intimate ships and they are usually easier to navigate your way around than the larger cruise ships. Given their size, they can also often get into smaller ports, so you are likely to find different itineraries and fewer tenders required.
Regardless of ship size, guests will find medical facilities for emergencies or short-term illnesses on board their cruise. These are not designed to treat pre-existing conditions and can be quite costly, so it is important to ensure you are in good health before your holiday and consult a medical professional prior to departure if you have any concerns.
If you have any special requirements for your cruise, such as oxygen equipment or a mobility aid, it is important to discuss this with your Cruise Advisor to determine the best option for you. Many cruise lines can accommodate special needs with prior notice, so be sure to bring this up at time of enquiry. This also includes your dietary needs.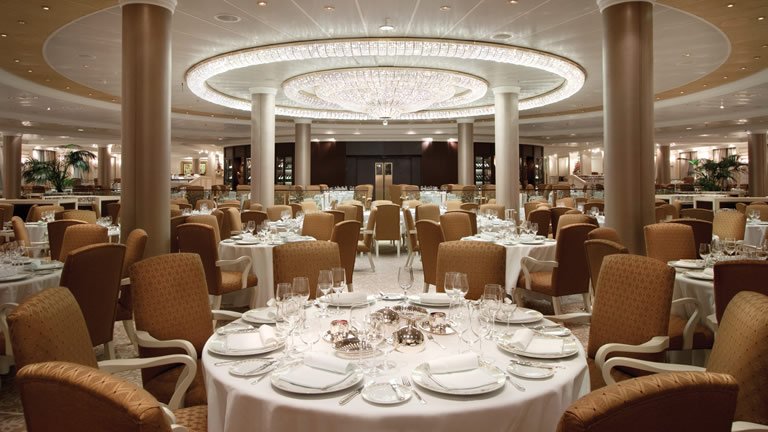 Dining Options – Venues and Style
While larger ships generally offer more dining venues, smaller vessels still provide a variety of choices and the menus at some restaurants change daily throughout your sailing, so even at the same venue you can enjoy a blend of culinary experiences.
Some smaller lines, such as Oceania which has small and mid-sized ships, actually make cuisine one of the focal points of their cruise experience rather than the big scale thrills and spills that are the pillar of some larger-ship experiences.
The number and type of dining options may be a consideration for you however, it is also important to understand the dining styles on offer on your cruise. Some cruise lines have set dining times that you will need to pre-book before your cruise (known as 'traditional dining'), while others give you the option to dine anytime you wish (referred to as 'flexible', 'open' or 'anytime' dining).
Pre-booked preferences could be an early sitting or late sitting in the main dining room, as well as an allocation of table size. If you are travelling with others, then allocating your dining time well in advance is important in order to dine together. If you are travelling solo often you can also assign your preferred table size, so you can choose the social environment you are most comfortable with. 
Another consideration when allocating your dining time, should you need to, is how this works around your shore excursions and the entertainment you plan to enjoy on board. Would you like some down time between getting back from your shore excursions and heading out for dinner? Then perhaps a later sitting is best. However, if you prefer to dine early so you can catch the early shows rather than the late ones, then the first sitting may be ideal.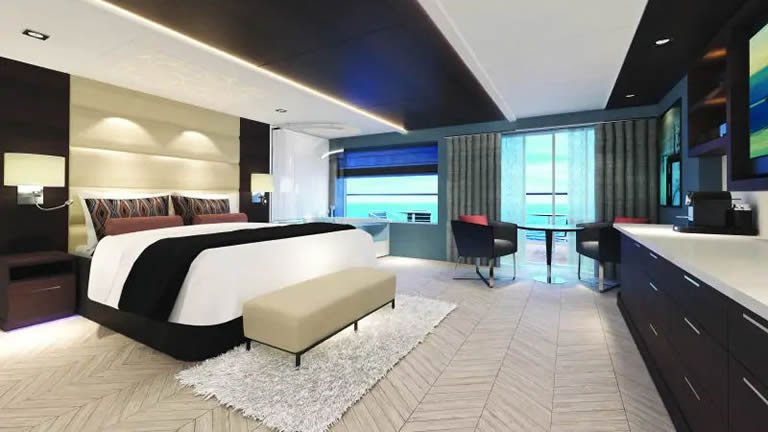 Choosing Your Stateroom
Where you are on the ship and the type of stateroom you cruise in can make a big difference to your cruising experience. Your stateroom configuration will depend on who you are travelling with and it is important to book early so you get your pick of the bunch. Here are some points to consider.
Stateroom Configuration and Facilities
If you are cruising on your own, or with a group but want your own private space, then some cruise lines and ships have dedicated solo staterooms. These staterooms are designed and priced for single occupancy, so you won't have to foot the bill for a second berth. In some cases, like when you cruise solo with Norwegian, you also have access to an exclusive lounge to mingle with other guests travelling solo.
Alternatively, if you are cruising with family or friends, you may want a stateroom that offers the option to interconnect with next door, or perhaps a multi-room suite where everyone can share a living space. There are plenty of options to choose from, including Royal Caribbean's Family Suites which work well for intergenerational families, the Regent Suite which offers up to six guests absolute luxury, and The Haven on Norwegian which offers an exclusive enclave of suites and social spaces to share with fellow Haven guests.
Another consideration may be accessibility on board. Many cruise ships offer staterooms with wider doors, roll in showers and grab bars. Where available, there are only a limited number of accessible staterooms, so it is important to book early if you need these types of amenities.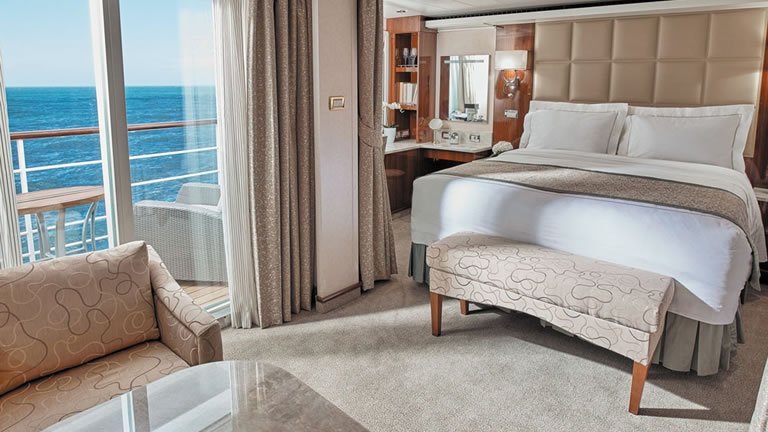 Stateroom Inclusions
Different stateroom categories come with different benefits and sometimes different promotions on offer at the time of booking can also give passengers different entitlements. This is usually the case particularly with suites where guests enjoy amenities not available to other guests.
These benefits may include priority boarding and tendering which means less waiting around in queues, access to exclusive venues on the ship, and sometimes even a dedicated butler to look after your every need.
Stateroom Location
While the location of your stateroom will generally come down to the category you choose, sometimes your choice will depend on where you want to be on the ship. Some factors to consider here are which facilities are important to you on board.
Do you see yourself being pampered in the spa most days? Will being near to the dining or entertainment venues be preferable, or would you prefer to be in a quieter part of the ship with less foot traffic? Also consider your proximity to elevators if it would be easier not to walk long distances, or opt for a stateroom in the centre of the ship if you are susceptible to seasickness.
Refer to the deck plan of the ship you are planning to cruise on to get a feel for the location that may be best for you, and perhaps take a look at our guide to choosing your cruise cabin for more helpful tips.