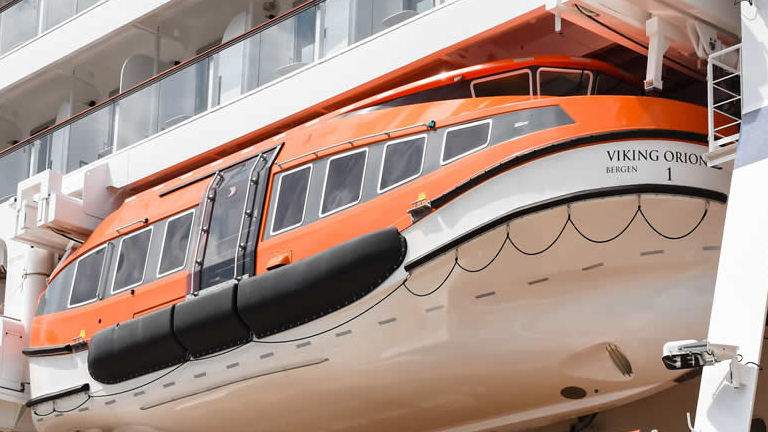 If you are new to ocean cruising, you might be wondering how you get ashore at the various ports that your cruise ship might visit. While many cruise ships these days are a destination of their own accord, joining the shore excursions or exploring each port on your own adds priceless cultural value to your cruising experience. This is how you get to know the places you are passing through, immerse yourself in the cultures that welcome your ship, sometimes dockside and sometimes in the sea. So how do you get onshore? One of two ways – your ship will either dock at the port or it will anchor at sea and you will tender into port by small boats. Let's explain that more fully.
Docking
The most common way cruise ships arrive at a destination is to dock at a pier that is attached to the port. Smaller pilot boats, guide the ship through the waterways to ensure the ship can traverse the shallower channels and guide them up to pier. Once docked, passengers can leave the ship via a ramp or gangway – walking from ship to pier. It is a straightforward and relatively easy process, provided you can tolerate the steepness and potential vibration as you walk down the gangway, and can walk back up the incline returning to the ship after your day on shore.
Tendering
Sometimes ships can't dock at a destination – perhaps it is too shallow, and the ship needs to anchor out in the deeper waters. In these cases, cruise passengers are transported to the port via smaller boats, called tenders. The tender boats are often a part of the ship's own safety equipment, so you can trust they are sound for the journey. The journey from ship to land is generally short.
In saying that, the process of tendering can be longer than that of docking – the tenders only take a small number of passengers at a time, often with suite class guests and those who have booked the ship's onshore excursions given priority.
You will be likely to be organised into groups to disembark. It can be a waiting game both exiting and re-entering the ship, but you will get ashore to enjoy your excursions or independent plans. One challenge to the tender process can be the weather – while tenders boats are generally covered in, poor weather and rough seas may inhibit the chance to get to port. Passenger safety is always the first consideration in this instance.
Allowing sufficient time for tendering is important when you are returning to the ship. There are usually multiple tenders running simultaneously but you will have to factor a wait for your turn on the tender into your day's schedule, particularly if you are exploring the port on your own. Don't miss the tender back to the ship!

Things to Consider
Docking at the port is by far the more straightforward way for cruise guests to disembark and embark the cruise ship to visit each destination. If you are prone to seasickness, will find a small bobbling boat confining or you are uncomfortable stepping on or off a moving boat, tendering may cause you some anxiety or discomfort. It is good to plan for these factors by giving yourself plenty of time,  consider taking your seasickness remedy (it will only be a short journey) and take support from ship's crew who will be on hand to assist guests on and off the tenders.    
If you think tendering to shore will cause you challenges, your cruise line should be able to guide which ports they dock in and which they tender. This will help you decide if you want to book shore excursions on the days they tender. You may choose to stay on board or consider more flexible independent arrangements to explore those ports, so you don't have pressure to leave and return to the ship during the peak time.