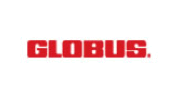 The Globus Family of Brands, which includes Globus, Cosmos, Monograms & Avalon Waterways are always popular with our clients. Globus offer a premium guided touring experience all over the world, catering mainly for the 55+ market - but like most Operators are open to all ages. Along with their standard itineraries, Globus also have a range of popular European Winter Escapes and numerous faith-based religious tours.
The majority if their trips are centred on Europe, Canada and the USA where they provide 4+ star accommodation, luxury coaches, plenty of meals & inclusions. Our team have enjoyed numerous journeys with Globus including trips to South America, Dalmatia, Mexico and Spain, so we have plenty of first hand knowledge to help you plan your next trip!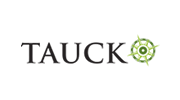 New to the Australian market in 2017, Tauck began operations in the US over 90 years ago. Offering premium river cruises, land tours, small ship cruises, family adventures and small group journeys around the world. You won't find too many Aussies and Kiwis on their trips yet, as they have only recently opened an office Downunder, but Tauck are renowned for the quality and inclusiveness of their trips, whether they are on land or water.