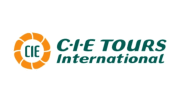 CIE Tours are specialists in guided coach tours through Britain and Ireland. With over 80 years of history the team at CIE certainly have the local ties and experience to deliver you a top notch touring experience through Scotland, Ireland, Wales and England. They have recently dipped their toes into new regions within Europe (like Iceland and Italy) but for now Global Journeys only sell their trips on the mainland of the UK.
CIE are relatively unknown in the Australasian market but are very popular in the rest of the world, so you're fellow travellers are likely to be from all around the world, but perhaps with more American's onboard than Antipodeans. With itineraries designed to be fully inclusive, putting your hand in your pocket for optional day trips and activities is not something you need to worry about.
Accommodation on each trips sits at the 3 to 3 1/2 star level, with breakfasts (along with many lunches and dinners) also included. There's a maximum group size of 44, but look out for selected departures on selected trips that are designed for small groups. Also keep a lookout for CIE's Tour of the Week Deal which runs year round and offers
savings of up to 15%
off the normal retail price.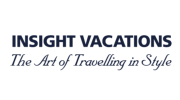 Upmarket coach touring, with 4.5+ star accommodation, maximum group sizes of 40 on a full size coach and more leisurely paced touring itineraries. The pricing of Insight's trips tends to attract travellers in their 60's and 70's. If you're tall, then you should seriously consider Insight, as their coaches been reconfigured to allow up to twice as much legroom as on a standard coach. Insight have recently launched trips through South America, and expanded their range of Gold Luxury Vacations, where you can expect the ultimate in luxury and refinement.
We find that the feedback we get back from past clients is sometimes a little critical, and we feel this is because of the very high standard some of our clients are expecting due to Insight's positioning in the market. On every multi-day journey, there will always be little annoyances, but as a whole package the team here definitely recommend Insight worthy of your consideration. If you've travelled with any of its sister brands like AAT Kings, Trafalgar or Uniworld further savings are available.