07 January, 2020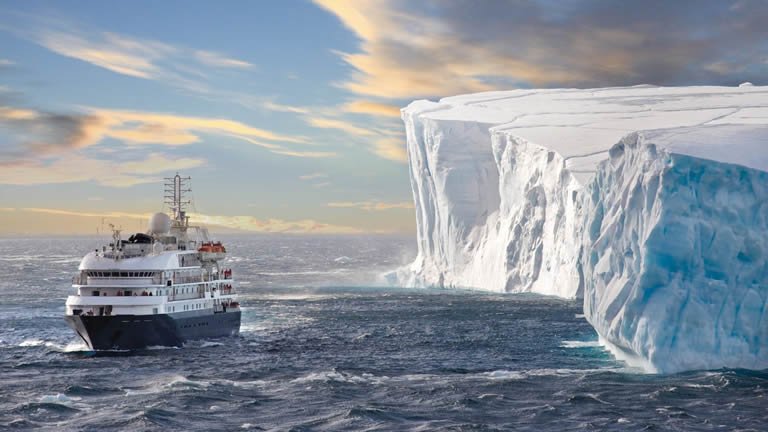 These days expedition cruising more closely resembles traditional cruising in terms of comfort and service, the main difference being that itineraries and onboard programs offer a greater focus on the destination and the onshore experiences – and voyages tend to visit places that are more remote or off-the-beaten-track than classic cruises.
So, what makes a cruise an expedition?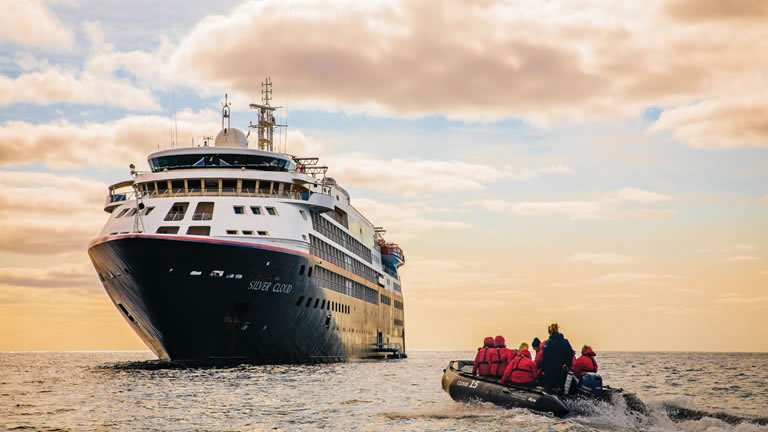 Smaller Ships
An expedition ship is smaller than a classic cruise ship and will carry a more intimate cohort of guests. Expedition cruises offer all the creature comforts of classic cruise ships, in fact many are upmarket, luxury ships or mega yachts that offer all suite luxury with world class cuisine and wine menus in their mostly all-inclusive fares. Spa services and fitness centres may be on offer and public spaces, bars and lounges showcase the comfort, decor and service of a floating hotel. 
Equally there are expedition ships that sit between exploration and luxury, where you can choose to cruise comfortably and more affordably, your creature comforts met, meals provided, bar service and fitness services onboard.
There won't be onboard spills and thrills, casinos or programs of classes and large theatrical events to fill the days and nights on expedition ships, rather you will your spend days and evenings at sea listening to guest or resident expert lectures, attending destination focussed talks or mingling in the bar de-briefing the day's adventure with your likeminded cruise companions. 
Destination Emphasis and Expertise
Expedition cruises differ to classic cruises in the emphasis on intensive experiences, destination, conservation and nature. Expert specialists join you onboard and on excursions to impart their expertise of the flora and fauna, conservation programs and challenges for each destination.
Your excursions are more likely to involve heading out on Zodiac boats and kayaks to explore the sea life, icebergs and the shorelines of a destination and going ashore may involve more active immersion such as hiking, to really get a feel for the landscapes you are visiting.
You are more likely to visit conservation centres and meet researchers than on a classic cruise. Your team of experts will guide you all the way, offering their knowledge and you will feel like you a member of an exploration team or an adventurer in a less visited and uncrowded part of the world.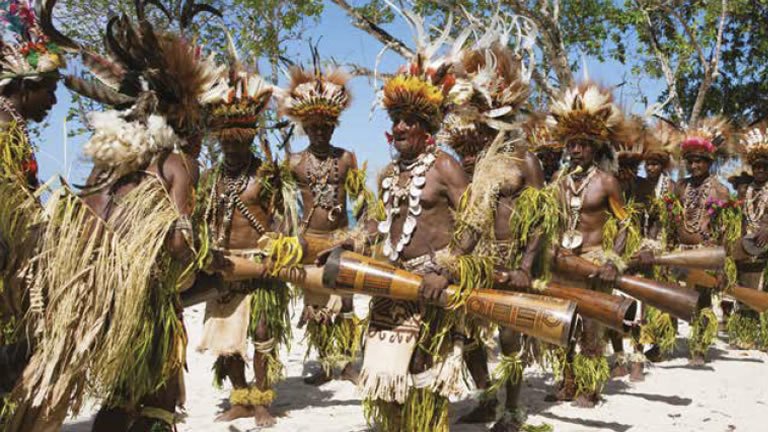 Itineraries to Remote Locations
Expedition voyages generally cruise into the more remote corners of the world on smaller ships that can dock at lesser known ports inaccessible to the larger cruise lines. Specialist destinations such as the polar regions, (Antarctica and the Arctic), the Galapagos Islands, which are typically remote, or require smaller ships with reinforced hulls, are the hallmark of an expedition cruise.
Expedition cruises are charted the world over and explore the remote regions of Australia, such as the Kimberley Coast, the islands that nestle south of New Zealand and north of Antarctica, Papua New Guinea and Guam, the Philippines and the islands and atolls of the Pacific, Alaska or the South American coastline including Patagonia. 
Environmentally Friendly Cruising
Aside from offering once in a lifetime experiences, expeditions also promote environmentally friendly cruising. In regions such as the Galapagos, the Arctic and Antarctic cruise lines need to follow strict environmental and conservation codes that dictate, not just how the ships operate day to day in the region and how guests witness wildlife and protect the flora on excursions, but even the ship's construction and equipment. This ensures your safety and the conservation of these pristine ecologically significant environments, while allowing guests to enjoy bucket list experiences with minimal impact.  
Cruise lines showcase their technological innovations and increasingly minimal impact. To remove ice from the hull, the Scenic Eclipse uses a propulsion technology that increases water pressure causing the ice to separate. Silversea's Silver Origin, purpose built for Galapagos expeditions, has dynamic positioning technology which replaces the need to drop an anchor onto the sea floor, no longer disturbing the natural surface under the sea.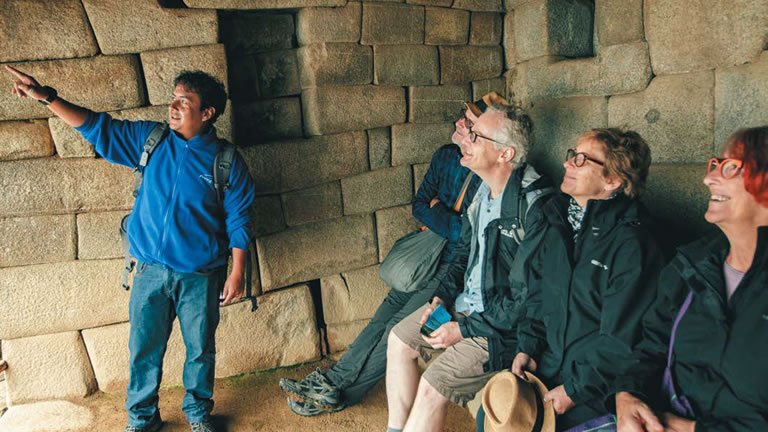 Who Goes on an Expedition Cruise?
Expedition cruise passengers come from all walks of life. Guests tend to be well travelled or have a passion for adventure and global travel, the environment and preservation of the special destinations these cruises visit.
Expedition cruises with the luxury lines come at a (mostly) all-inclusive and premium cost, so you will find travellers on board who are at a stage in life where they are seeking, and can afford, to tick off bucket list experiences.
Adventure travellers can also find more affordable options, if their focus is the destination and the experiences they will have, over the comfort of the cabin they might sleep in at the end of the day.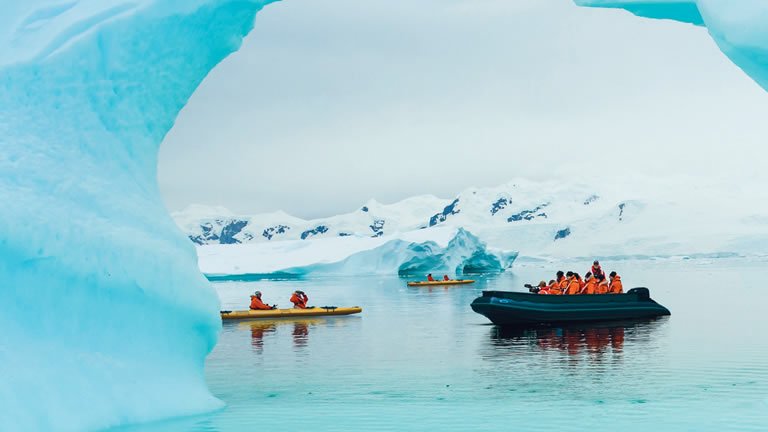 Which Cruise Lines Offer Expedition Cruises?
With a growing market for expedition cruises, many operators offer a tour and cruise combination such as APT or Scenic in the Kimberley, while cruise lines such as Silversea, Ponant and the Scenic Eclipse offer luxury expedition cruising across the globe. While Celebrity are possibly better known for their classic cruises they also offer expedition cruises and Viking are offering expedition cruises on their innovative new ships Viking Polaris and Viking Octantis from 2022. 

Adventure travel operators such as Intrepid and Peregrine or G Adventures offer expedition cruises in their worldwide collections, giving travellers an opportunity to take on an ocean based adventure at a more affordable price .
If you have a desire to explore remote locations and witness untamed wildlife and landscapes, an expedition cruise will offer an unforgettable voyage into far flung locations with likeminded adventurers.