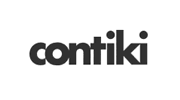 Over 35? Then Contiki is not for you. With tours and adventures designed for the 18-35's through Asia, Africa, North and South America and Europe, you'll need lots of energy for the good times ahead. Traditionally Contiki trips have been known for their late nights, lots of sleeping on the coach, and some sightseeing on the side. Contiki's philosophy of #NOREGRETS is about changing your perspective on the world, walking in others shoes, witnessing different cultures, religions, and ways of living. But most of all, it's about living life out loud, unashamedly and completely, loving every single second of being young!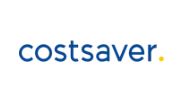 CostSaver is Trafalgar's affordable range of coach tours. Comparable to Cosmos in price and quality, their focus has always been on Europe and the UK, but have more recently launched a range of new itineraries in the US, Canada and South America. If you are looking for an affordable touring option, then CostSaver is a great option, and if you've travelled with any of its sister brands like AAT Kings, Trafalgar or Insight Vacations further savings are available.
The price for that affordability - while all the must-see sights are included, there are lot of optional excursions which can add up quickly if you choose to do them all. If that's likely, perhaps a more inclusive Operator like Trafalgar or Insight is best. However if you like the freedom to explore on your own, and are after a relaxing and hassle-free holiday, then Costsaver is a great option.