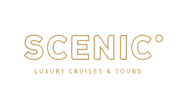 Scenic's 5 star luxury river cruises are well known and popular in Australia (not so much in NZ). Scenic were the first to introduce balconies on their Scenic Space-Ships, which many clients love, but this comes at a cost to interior cabin space. Like many of the other premium river cruise Operators, look out for their great Fly Free offers, and Earlybird Savings. All inclusive, with Freechoice activities that allow you to choose what you want to do in each port, Scenic also offer a range of luxury additions (like your own Butler) depending on the cabin type select.
Launching in 2018 and with another ship in 2020, the Scenic Eclipse is Scenic's first foray into luxury all inclusive ocean cruising. From the Arctic to Antarctica and everywhere in between, these Discovery Yachts, are all inclusive with shore excursions involving Zodiacs, kayaks and e-bikes as well as the option (for an additional charge) to adventure out by helicopter and submarine!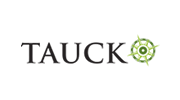 New to the Australian market in 2017, Tauck began operations in the US over 90 years ago. Offering premium river cruises, land tours, small ship cruises, family adventures and small group journeys around the world. You won't find too many Aussies and Kiwis on their trips yet, as they have only recently opened an office Downunder, but Tauck are renowned for the quality and inclusiveness of their trips, whether they are on land or water.