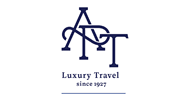 Initially providing coach touring around Australia and NZ to the local market, APT have grown exponentially over the last decade to now offer trips around the world, and are well known for their European river cruises. Over the last few years APT have introduced small ship expeditions that cruise the waters through Asia, Europe, Canada and off the coast of Kimberley. Catering primarily for the retired market, their trips aren't cheap, but in APT's case - you get what you pay for.
Look out for their great Fly Free offers, and Earlybird Savings. The team here at Global Journeys have travelled multiple times by coach, cruise & river with APT, and we definitely recommend them as a quality, consistent, reliable Operator, and our past client reviews back that up.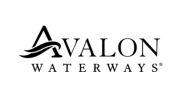 Not as well known locally as APT or Scenic, Avalon Waterways have nevertheless been cruising the rivers of Europe and Asia since 2004. Featuring modern luxury ships, with floor-to-ceiling sliding glass doors, our clients love Avalon, and some of their river itineraries are our biggest sellers. Avalon don't usually include Fly Offers, so you'll need to book flights separately, but consequently their cruise prices are cheaper than the other luxury Operators and they offer some great Earlybird discounts. Part of the Globus Family group of Brands, means you can secure further discounts the next time you decide to travel by coach with either Globus or Cosmos.