East Coast USA Tours
Set off to uncover the treasures of USA's East Coast. From the bustling metropolis of Boston and the City That Never Sleeps to the natural wonders of Cape Cod and Niagara Falls, there is something for everyone on a tour of East Coast USA. Devour fresh lobster along the coastline, visit historic monuments, and shop 'til you drop in New York. East Coast USA awaits.
Popular East Coast USA Tours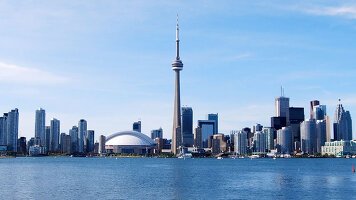 14 Days New York to Boston
Operated By:
Trafalgar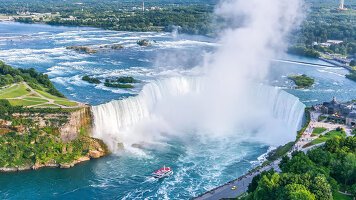 14 Days New York to New York
Operated By:
Trafalgar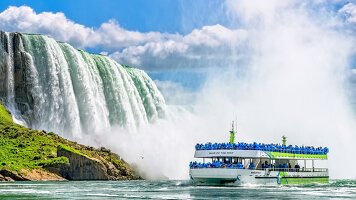 16 Days New York to New York
Operated By:
Globus
View all East Coast USA Tours
Discover
Must do experiences and highlights of USA's East Coast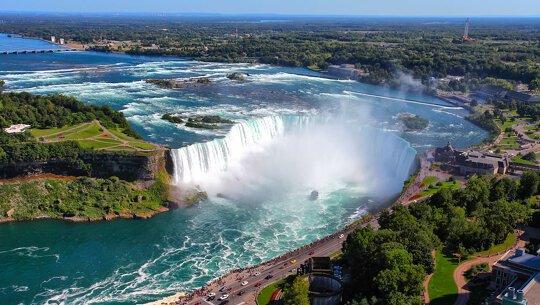 Marvel at Niagara Falls
Get up close to the colossal walls of water straddling the USA and Canadian border. Let the booming roar envelop you and the view thrill you.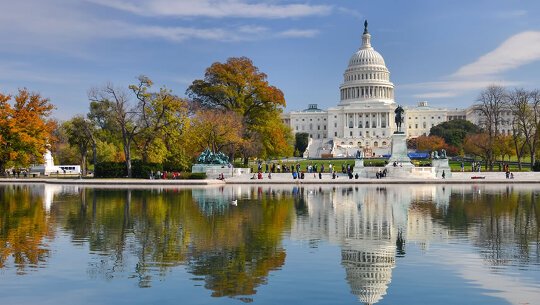 Sightsee Washington D.C.
Feel like you're on a movie set as you pass Lincoln Memorial, Washington Monument, the Capitol Building, FBI Headquarters and the White House.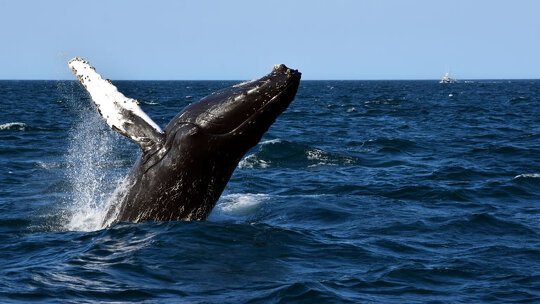 Whale Watching at Cape Cod
Set off on a cruise to spot whales frolicking in the coastal waters. You'll be in awe of their sheer size as they playfully breach and slap the water.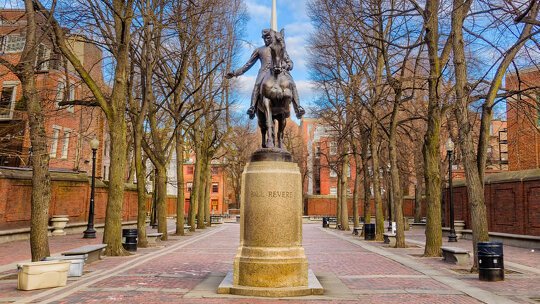 Follow Boston's Freedom Trail
The story of the American Revolution springs to life as you follow the red brick road taking in historic sites including Boston Common, the Old North Church and the Bunker Hill Monument.
Catch a Broadway Show in New York
There is nothing quite like a thrilling Broadway show to give you a taste of the Big Apple. There is an air of anticipation as the curtains rise and you'll be captivated from the moment they do.
Brochures Featuring America's East Coast
50 trips along America's East Coast sourced from 16 Operator brochures
Recent Reviews
What our clients are saying about their USA East Coast journeys
"Fall foliage on the Classic New England Tour"
In mid-October we saw the Fall foliage in all its glory. The national parks of Acadia and White Mountains were highlights but the roads generally were lined by swathes of red, yellow, brown, pink - wonderful. The Globus tour guide, Nancy was excellent with lots of stories and history and she handled any tricky moments with tact and kindness. Our driver Jeff was also superb and willing to go the extra distance to ensure everybody was catered for. The hotels were all of good standard. Perhaps the first
...read more
one, Comfort Inn in Boston, was basic and in an unattractive area but it was OK for overnight. If the foliage is not in place, and unless you are interested in hunting or fishing, I would not recommend these states as a travel destination. Bar Harbour, where we spent two nights, was very interesting but other towns like Bangor, Smithfield and Battleboro do not seem to have much for the tourist. Newport in Rhode Island was well worth the visit. The tour finished in Boston where the traffic seems to be in semi-permanent gridlock. A 1 1/2 hour city tour in the bus was not satisfactory. A step-on guide talked on but it was difficult to see out of the bus - one needs an open-top bus for such a tour. I would prefer to have this activity deleted and finish earlier.
"Breathtaking Fall Foliage in New England"
Travelled on 1st October 2019 with Cosmos Classic New England Tour. Perfect timing as foliage was at its peak, it was even more spectacular than I imagined. I loved the small towns, their hospitality and shopping. It was even better because of the Pumpkins and Halloween decorations which were everywhere. This was the 4th Cosmos Tour I have taken but unfortunately the Tour Director on this Tour, Penny Harrington, had no idea how to do her job, had no organisation skills and obviously had no real experience
...read more
and most travellers were very disappointed with her management of the tour. We still had a great time.
"Amazing Tour Through the New England Fall Foliage "
Another seamless booking through Global Journeys, another 5 Star experience using Trafalgar Tours. The Autumn Colours tour through New England was easily one of the best trips I have ever done. Trafalgar is an excellent operator; their itinerary took us through quaint and charming towns and we saw the most incredible, picturesque views of the autumnal colours of their 'fall' season. The accommodations were all excellent - wonderful locations, superior rooms, and the meals were delicious. Our tour
...read more
director, Dave, was very friendly, and extremely knowledgeable about every area we went to; his commentary was diverse, including information about the history, culture, architecture and unknown facts and trivia. For the service, the accommodation and the experience - this tour was worth every cent. We all agreed we would do this exact tour again. Our only negative was how short it was - 8 days just wasn't enough and everyone on the bus agreed we would like it to be at least 12 days - there is just so much to see and experience in that region. This was my fifth booking through Global Journeys and they proved yet again why I don't want to book through anyone else. Hannah responded to all of my emails promptly and nothing was too difficult; she made the booking so quick and easy. Like Trafalgar, the service and cost of booking through Global Journeys is what makes me a repeat customer and is why I will continue to use them in the future.
"Fantastic New England Experience"
My wife Robyn and I thoroughly enjoyed our 10 Colours of New England tour with Costsaver. Our tour leader Amy was extremely knowledgeable and personable. Amy certainly ensured we had a pleasant time. The driver Alan was exceptional. His skills and experience certainly shone through. We'll certainly be travelling again. The accommodation was fine except that some were too far out of town. Overall we had a great time.