Southern USA Tours
Tour America's famed musical cities of New Orleans, Memphis and Nashville and discover the culinary delights and southern hospitality of the Deep South. Enjoy a VIP visit to Graceland, get inside RCA Studio B and the Country Music hall of Fame in Nashville and get under the skin of the Big Easy with a local guide. Uncover the unique culture of the South on a guided tour.
Popular Southern USA Tours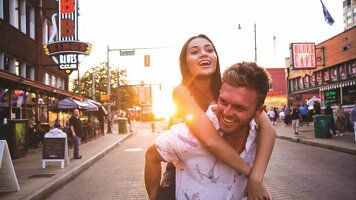 10 Days Dallas to Miami
Operated By:
Contiki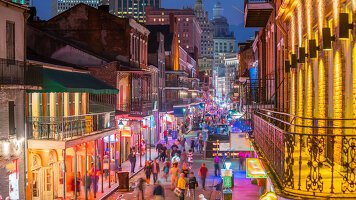 8 Days New Orleans to Nashville
Operated By:
Collette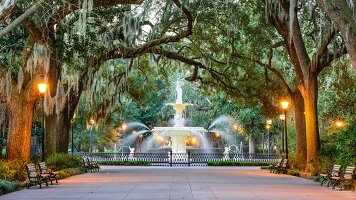 13 Days New Orleans to Orlando
Operated By:
Cosmos
View all Southern USA Tours
Discover
Must do experiences and highlights on a Southern USA tour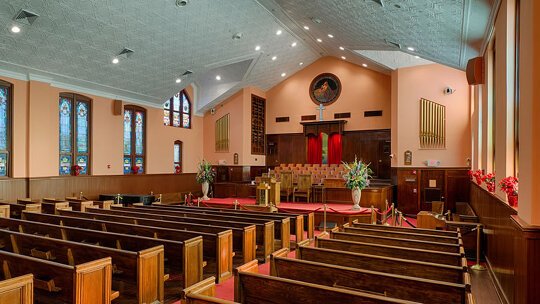 The King Center, Atlanta
Uncover civil rights history on a visit to the museum at The King Center and Ebenezer Baptist Church, where Martin Luther King, Jr. was once pastor.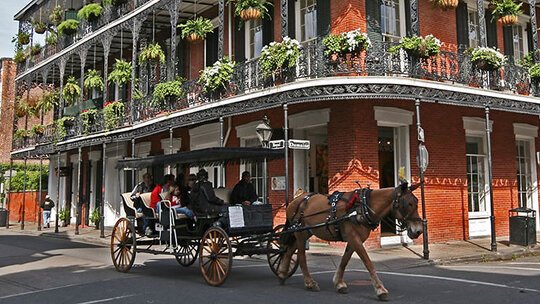 An Insider's Tour of New Orleans
Take in the sights and sounds of New Orleans with a local guide, explore the French Quarter and visit the city's unique above ground cemetery.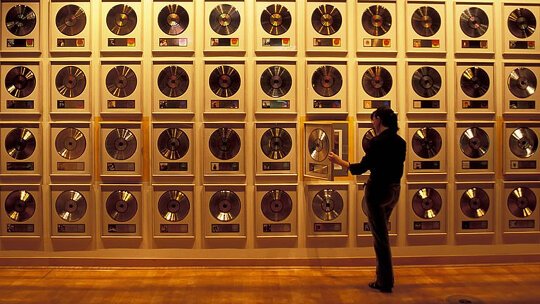 Nashville's Music Greats
Tour RCA Studio B, where artists such as Elvis, Dolly Parton and Charlie Pride recorded hits, then visit the Country Music Country Music Hall of Fame.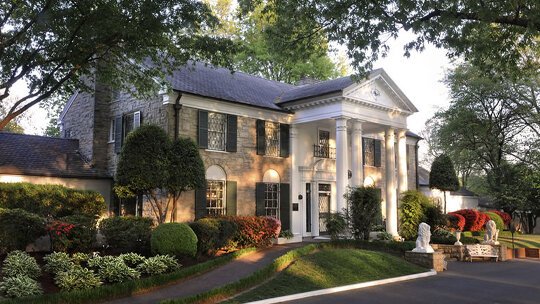 Graceland
Enjoy a private tour of Graceland to get an insider view into the King's home and family life, followed by a special dinner hosted in the garden. A moving bucket list for Elvis fans.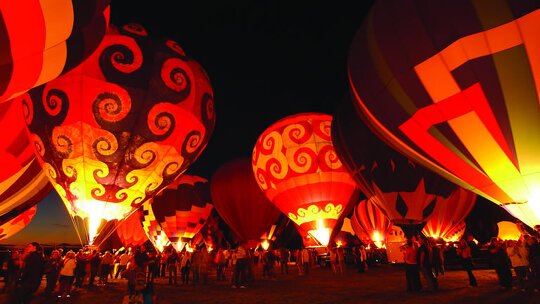 Albuquerque Balloon Fiesta
Rise at dawn to witness the Mass Ascension. The biggest event of the fiesta, around 600 participating balloons launch in two waves, crowding the morning sky with a spectacle of colourful hot air balloons.
Southern USA Brochures
45 tours of the US Southern States sourced from 18 Operator brochures
Recent Reviews
What our clients are saying about their journeys through Southern USA
This is a trip for those that like country music. Interesting museums, good music on bars and relaxing time. The trip was very well organized and tour guides very professional.
"Dixieland Rythmns and Blues Tour"
This being our very first tour, it was very good. Our Tour Director (Melanie Wagner) was very good. The coach driver (Jonathan) was very good and we felt very safe with his driving abilities. The tour over all was about the right time, although a couple of places we could have done an extra day, as it was very fast and short. The only complaint is the Inn of Chicago was a little tired as the room was looking old, the carpet needed to be replaced as it had holes in.
I would be happy to tour with Globus again. Highlights were the St Louis Arch, Nashville and Gracelands. Our accommodation was excellent.
We enjoyed this tour, great hotels, fantastic tour director (Brenda Brooks) and a very safe driver (Patrick). All went very smoothly, no problems at all. Many thanks to Hannah at Global Journeys for always being prompt and helpful anytime we contacted her. We would certainly recommend Global Journeys to our friends. Thank you Hannah.