21 May, 2019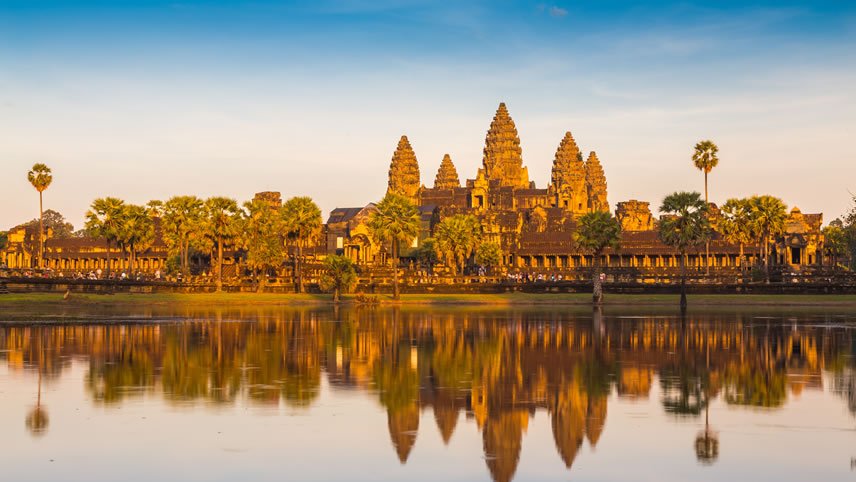 I recently set off on an incredible trip through Cambodia and got to see so many beautiful places. I was limited by my dates so I couldn't fit in a tour and instead navigated this incredible country on my own (with my partner in tow) – you can read how I found tackling Cambodia independently stacked up to guided touring.
As for the places I visited, I was lucky to cover off most of my 'must sees' in my short 10 days away. While there is plenty more that I'd love to go back and do, this is what my Cambodia journey served up this time around (plus some tips for your own adventure).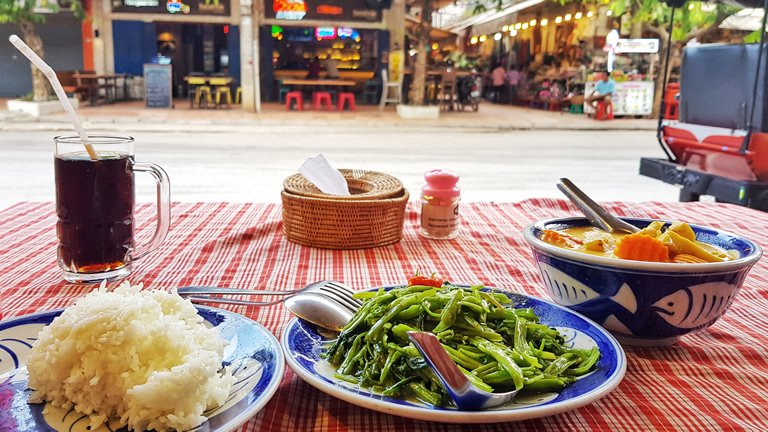 Phnom Penh
Being short on time, I didn't have as many days in Phnom Penh as I would have liked but did get to tick off a few of the highlights while I was there. In my short whirlwind I was pleasantly surprised by this charismatic capital.
The architecture is a fusion of Khmer and French colonial, there is a nice riverside promenade (officially Sisowath Quay) that is bustling with restaurants and plenty of options for the perfect sundowners, I was impressed with the food scene (despite the cuisine itself not competing with its Thai and Vietnamese neighbours), and there were markets and produce aplenty.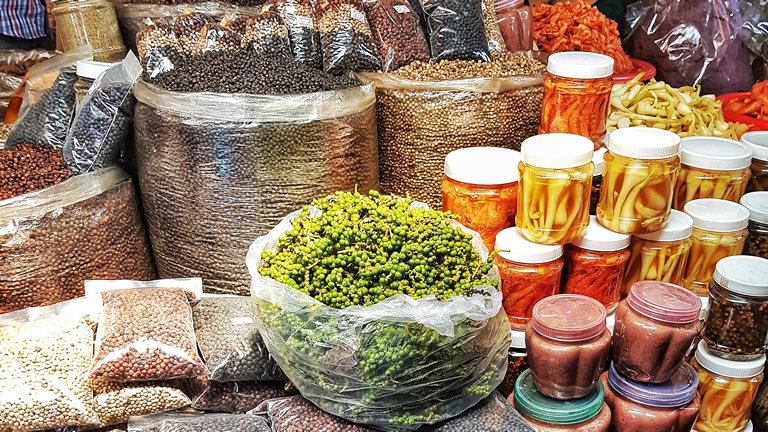 While in Phnom Penh there are a few experiences not to be missed. I would say a visit to the Tuol Sleng Prison and the Killing Fields of Choeung Ek is one of these. Although very confronting, it is difficult to get to know Cambodia without understanding the history that has shaped it.
At the Tuol Sleng Prison there are graphic depictions and detailed accounts of the horror that went on here during Khmer Rouge regime, and at the Killing Fields the mass graves and the over 8,000 skulls arranged in the Memorial Stupa will stir something inside you. It isn't a comfortable experience, but a moving one. Many Cambodians feel sharing these stories and educating visitors is important, albeit confronting.
During your time in Phnom Penh the Royal Palace and Silver Pagoda is also worth a visit. While there are only some buildings in the complex open to the public, you are treated to impressive architecture and intriguing narratives illustrated through murals decorating the surrounding walls.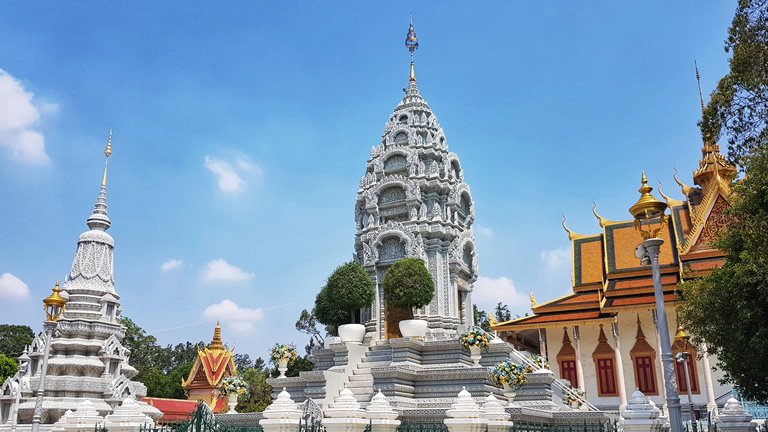 Siem Reap and Angkor Wat
Siem Reap is one of the most popular destinations in Cambodia. It is the gateway to the Angkor Archaeological Park and draws both Cambodian people and tourists alike, myself included. I loved my time here and spent plenty of it just soaking up the atmosphere around the streets. It feels more like a big town than a city, and I felt completely safe and at ease exploring it. Naturally, one of the biggest highlights was visiting the Angkor temples.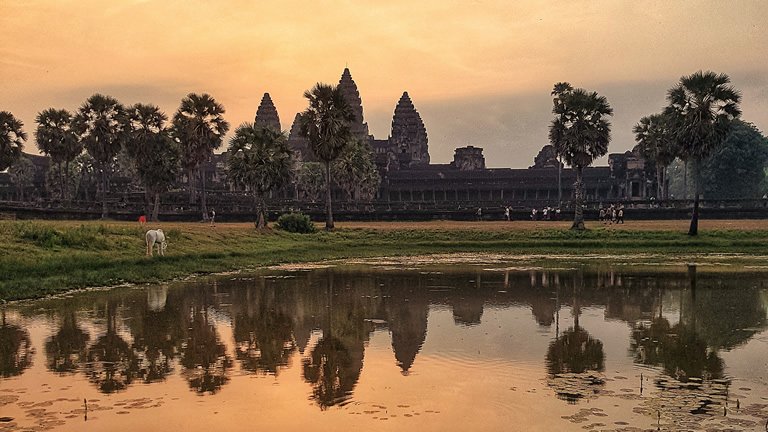 We chose an early start to catch sight of the sun rising behind Angkor Wat. Aside from the goose-bump inducing, spine tingling moment when the sky lit up undressing the silhouette on the horizon, the early start was the perfect way to beat the heat (or at least try).
We visited in the hottest month of the year (April), so it was something that we had to contend with. Braving the scorching sun was well worth it and we were in awe of what we saw, from the grandeur of Angkor Wat to the faces of Bayon and the gnarly tree roots winding their way through the stone blocks and impressive arches of Ta Prohm.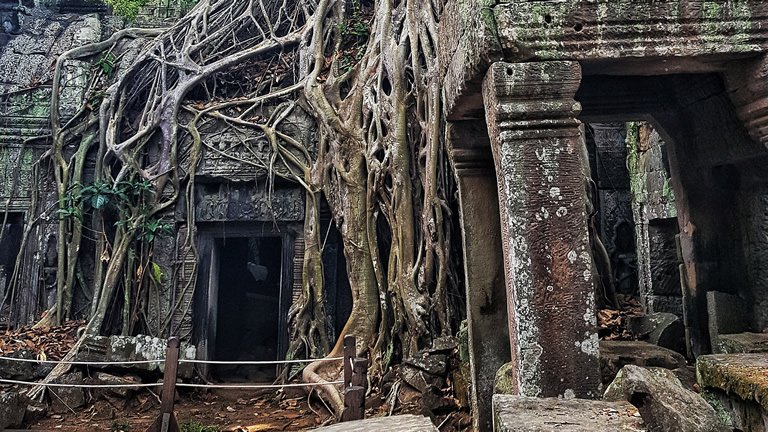 If you are feeling active, cycling is a great way to get around the Angkorian ruins. You can follow trails not frequented by too many others and see a different side to the complex. Take it in from handlebar height on Intrepid's Cambodia: Hike, Bike and Kayak itinerary which has a day dedicated to exploring the ruins by bike. Given that the park stretches over 400km2 (155 mi2), the itinerary also has another day exploring the complex without the need for pedal power.
Another absolute highlight of our entire trip was during our stay in Siem Reap - the Phare Circus. This animal-free circus is an incredible show which is not only an endless source of entertainment, but also provides an avenue for Cambodian youth to develop their skills, earn a decent wage, and transform their lives from one of poverty to possibility. It is a testament to the positive Cambodian spirit and a great night out for visitors.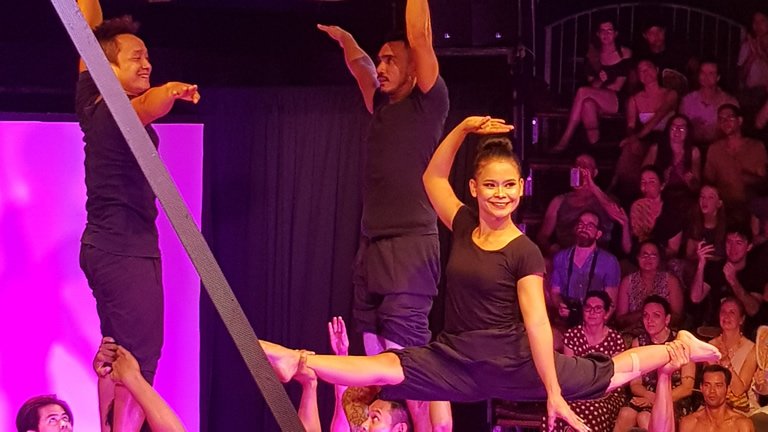 Many tour operators offer an evening at the Phare Circus as either an included activity, or an optional one. As these entertainers pack the house night after night, it is good to have this prearranged as part of your tour so that you don't miss out.
Koh Rong Samloem
When I saw pictures of the white sand beaches and crystal clear water, I couldn't help adding a couple of nights out on Koh Rong Samloem to my itinerary. This little picture perfect island is just like a post card and is blessed with beaches that live up to the hype. It is still not overly developed, although we did see hints of construction so this may not last long.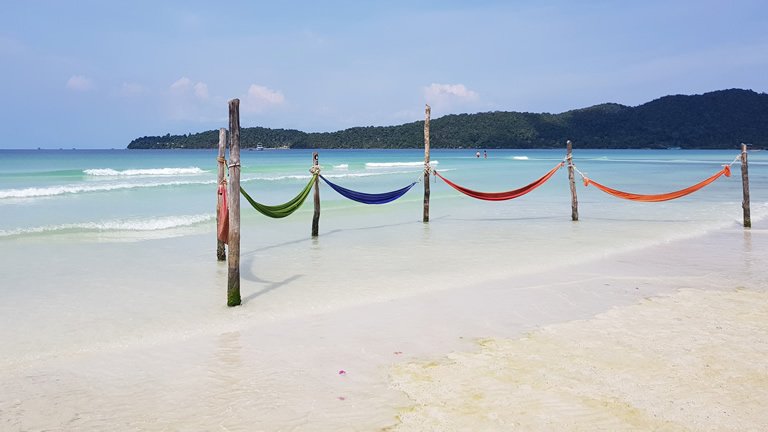 In the main area of Saracen Bay there are quite a few beachside restaurants and bars, most with thatched roofs and attached to bungalow style accommodation. In the evenings, barbecues are dragged onto the sand and you can enjoy dinner barefoot listening to the soft ebb and flow of the tide. Your tour leader will be able to recommend one to try.
There is a laid back vibe on the island and being quite small, you don't need long to explore it. There are some water activities like kayaking and stand up paddle boarding, or you can join a game of volleyball in the sand. However, if you struggle to sit still and put your feet up, this may not be for you.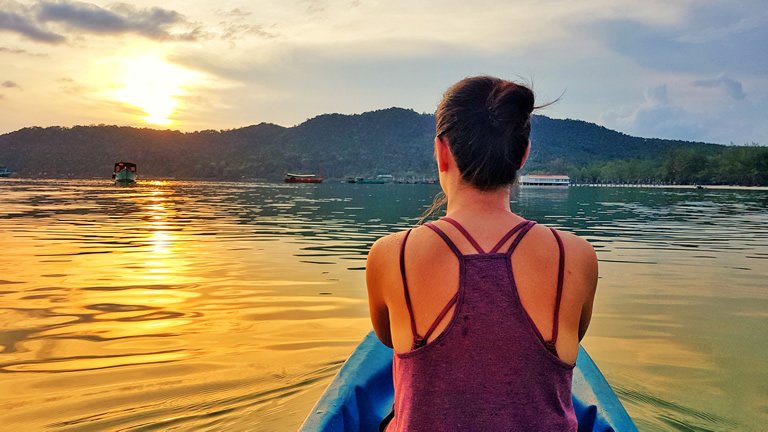 Koh Rong Samloem is miles apart from the bustling streets of Phnom Penh and the lively nightlife of Siem Reap, although the dance music that rings out from some properties along Saracen Bay are a love song to those who haven't left their toe tapping behind on the mainland.
Other beaches on the island, such as Sunset Beach or Lazy Beach, are quieter still with barely anything along their idyllic shores. Both can be reached on foot or by private boat in the absence of any overland vehicles. If this sounds like your thing, then you can enjoy some time on Koh Rong Samloem on Busabout's Cambodia itineraries.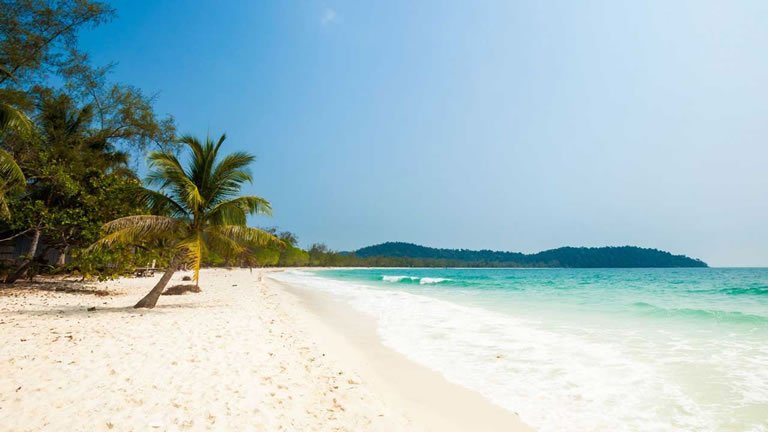 Coastal Kep
This little coastal town caught my eye because it's marked by a crab statue, and I love seafood. Known for its fresh catches and particularly its crab market, I had to go there - even for just enough time to indulge my palate.
If you choose your trips based on your tastebuds, as I sometimes do, then perhaps consider the Cambodia Real Food Adventure with Intrepid that visits these crab markets. On this itinerary you will also get an insight into the production of Kampot pepper, considered among the world's finest and perfectly paired with the fresh seafood of Kep.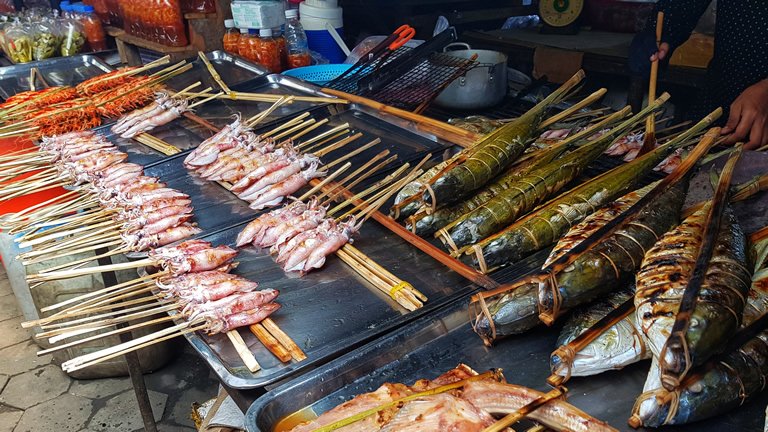 If I had more time…
I would have loved to incorporate more places into my itinerary had I had the time. I would have liked to see Battambang which many tours pass through, have spent some time in Kampot, and visited the floating villages of Tonle Sap Lake (just to name a few)!
You can choose from a collection of Cambodia tours and river cruises to tick off all the places and experiences on your checklist. Wherever you decide to go, your trip will be made all the more special by the beautiful people of Cambodia. Say hello from me, and tell them I will see them again soon!