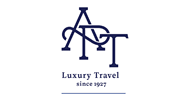 Initially providing coach touring around Australia and NZ to the local market, APT have grown exponentially over the last decade to now offer trips around the world, and are well known for their European river cruises. Over the last few years APT have introduced small ship expeditions that cruise the waters through Asia, Europe, Canada and off the coast of Kimberley. Catering primarily for the retired market, their trips aren't cheap, but in APT's case - you get what you pay for.
Look out for their great Fly Free offers, and Earlybird Savings. The team here at Global Journeys have travelled multiple times by coach, cruise & river with APT, and we definitely recommend them as a quality, consistent, reliable Operator, and our past client reviews back that up.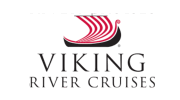 Cruising down the rivers of Europe you are sure to pass a Viking Longship on your travels. Viking boasts the most extensive fleet of river cruises vessels in Europe, and while their core market is the US, there are many clients from Australia that choose to cruise with them each year. In 2017 Viking launched their range of mid-sized ocean cruises - with just 930 guests this gives their ships greater maneuverability, allowing them to dock where the mega-liners cannot. Viking do not offer NZD pricing, so if you're a Kiwi wanting jump onboard then you'll need to pay in AUD or USD.