Tours of America's National Parks
Tour America's spectacular canyons and national parks including Yosemite, Yellowstone, Bryce Canyon, Arches, Zion, Mesa Verde and of course the Grand Canyon National Park. Choose from 62 escorted tours and small group adventures that showcase the magic of desert landscapes, pristine pine forests, world famous canyons and unique wildlife. Helicopter over the Grand Canyon, spot wildlife along the Snake River, drive through Monument Valley and more.

Popular Tours of America's National Parks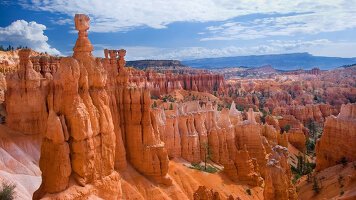 15 Days Las Vegas to Las Vegas
Operated By:
Trafalgar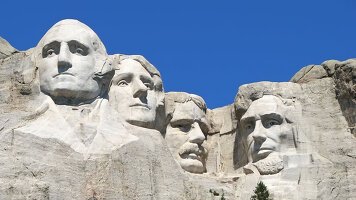 13 Days Las Vegas to Denver
Operated By:
Costsaver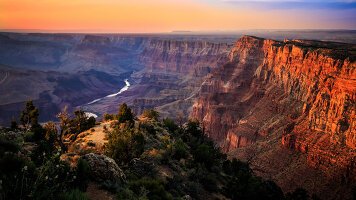 11 Days Denver to Salt Lake City
Operated By:
Globus
View all Tours of America's National Parks
Discover
Must do experiences and highlights of tours through USA's National Parks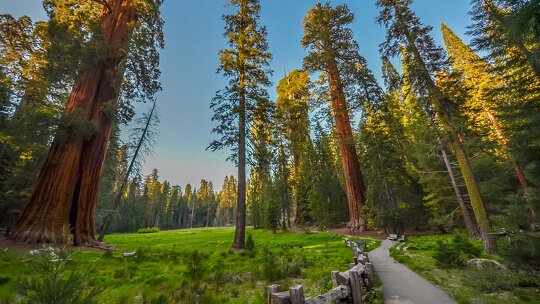 Giant Sequoia in Yosemite
Follow the winding paths among the peaceful giant sequoia, unique to the Sierra Nevada and found in verdant groves throughout the Yosemite National Park.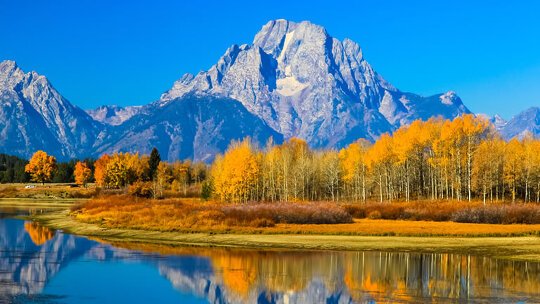 Spot wildlife from Snake River
Float down the Snake River in Grand Teton National Park, seeking out moose and grizzly bears going about their day in the pine flanked river banks.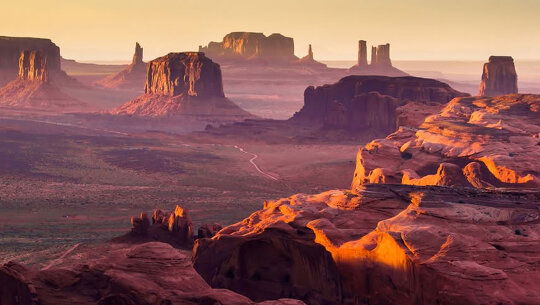 Monument Valley with the Roof off
Take a drive along the red valley floor of Monument Valley in an open top vehicle, driving among the pillars and monoliths with a local expert.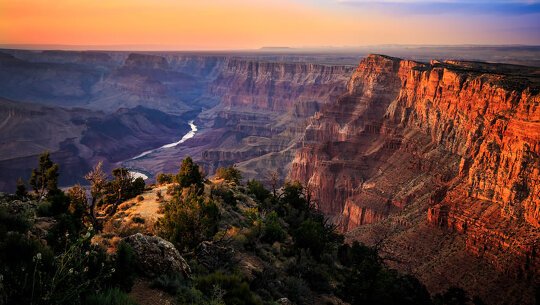 Helicopter over the Grand Canyon
Take a scenic helicopter ride over the Grand Canyon. Riding above and beside the canyon walls, you will be in awe of the height of the cliffs and the plunging depths to the Colorado River.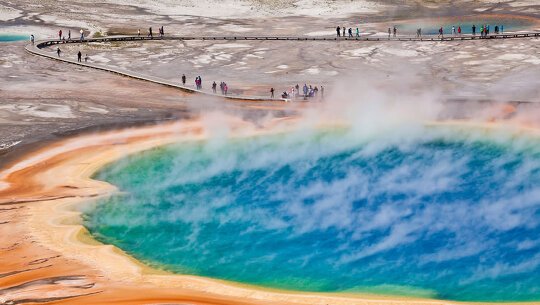 Geothermal Wonders in Yellowstone
Walk among the rainbow tinted hot springs and colourful bubbling mud pools and watch Old Faithful geyser shooting water over 120 feet (37 metres) into the air in Yellowstone National Park, America's oldest and still one of the finest.
National Parks Brochures
62 tours of USA National Parks sourced from 22 Operator brochures
Recent Reviews
What our clients are saying about their journeys through America's National Parks
I journeyed through California, Arizona and Nevada on the Trafalgar Western Discoverer tour along with my husband in Sept/Oct 2019. The tour was fast paced with not a lot of down time. But then it was an adventure rather than a holiday and we certainly saw many great sights and participated in fun activities. It was a good balance of spending time in the big busy cities, small towns in the wilderness as well as the various beach side places we stayed at. My personal highlights were an evening
...read more
stroll watching the sun go down over the Grand Canyon, walking the Golden Gate Bridge, jeep riding in Sedona while my husbands highlights were the helicopter ride through the Grand Canyon and setting foot on Pebble Beach Golf Course. The hotels were excellent although some were a little noisy. Our guide Randy was informative, very organised and helpful to those in need. There were long travel days on the bus during this tour but these were unavoidable as the towns and cities we stayed at were sometimes miles apart.
Well organised tour. We saw amazing scenery and learnt a lot of historical facts. The other travellers on our coach all got on really well, it was a very enjoyable tour.
"Marvellous tour through the spectacular National Parks of America's west"
Our 15-day Globus coach tour 'Exploring America's Great Parks' was a wonderful experience. It was a fast-paced tour covering 3,000 miles in 2 weeks, so we were 'on the go' the whole time. But that was the only way we could have visited as many national parks as we did in the time and see so much spectacular and varied scenery. It's impossible to pick a favourite national park from the trip - they are all so different and all so awesome in their own way. We had no complaints about any part of
...read more
the tour: Globus' organisation of the tour was spot on; the Tour Director and Coach driver were both fantastic; the other passengers (mainly American) were all friendly and easy to get on with; the coach was excellent; the accommodation and meals were also very good. This was our third Globus coach tour in the USA, and all have been excellent, so we'd highly recommend Globus as a tour company.
Great holiday, we enjoyed the whole trip and were amazed by the wonderful scenery. The bus trip was set at a good pace with plenty of thought by the Tour Director. His planning and knowledge was superb. Accommodation was good to excellent. We hopefully will be planning another Globus Tour, using Global Journeys to book with, as Jodie Wallis was very helpful in the planning of the trip.