01 March, 2019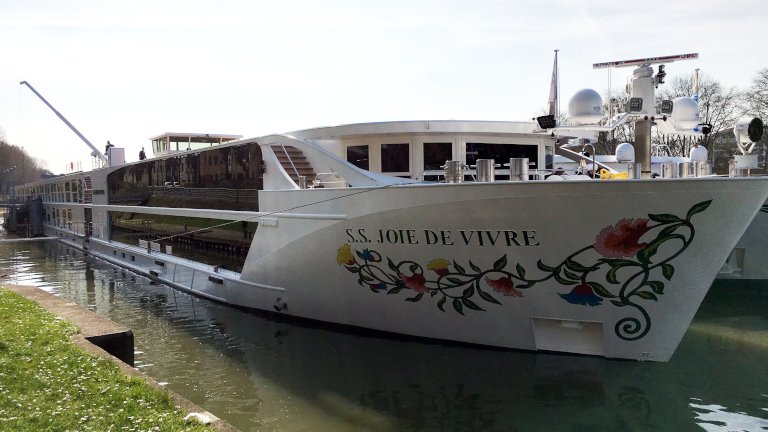 I think that Spring is a wonderful time of year to visit Paris. The days are sunny and warm with just enough nip in the air to wear a nice coat (living on the Sunshine Coast makes coat wearing a rare treat!) and the city and parks are coming to life with spring flowers and blossoms. So I was very excited when Cam (Global Journeys CEO) and I were invited to travel on Uniworld's newest ship, the Joie de Vivre on its inaugural cruise from Paris to Normandy in March this year.
My usual travel style is with kids in tow, loaded up with bags and snacks and piling onto public transport so, after the long flight to Charles de Galle it was a real treat to be met at the airport for our transfer to the boat. We handed over our bags to the driver and didn't look back as we were essentially hand-held all the way from the airport to embarkation and eventually to our room (where our bags were, quite miraculously, sitting there waiting for us!).
On boarding the ship, my initial thoughts were "wow". I had never been on a river cruise before (my only previous river boat experiences being party boats on the River Thames - plenty of years ago and a whole different kettle of fish!) and I was impressed by how beautifully appointed the ship was.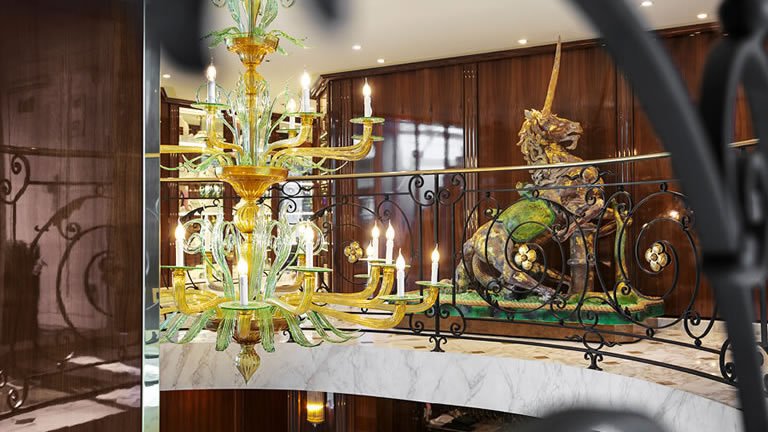 The Joie de Vivre is a tribute to Paris both in décor (think tasteful boutique hotel) and design. It is the same width as a standard river cruise ship but is about 10 metres shorter which enables it to dock right in the centre of Paris, walking distance from the Eiffel Tower.
Our French Balcony Stateroom was impeccable and although not huge, had lots of very good storage so that once we had unpacked our bags we had plenty of room (and of course, being able to unpack is a benefit of river cruising…no living out of a suitcase and packing up at each stop for us). Along with the lovely décor was a Savoir of England handcrafted bed which was incredibly comfortable (we slept like babies for the entire trip). The marble bathroom was small but beautiful with L'Occitane bath products which made it feel perfectly Parisian! In addition, the big, soft towels and robes made the temptation to lie in bed watching France go by very real, but we were in Paris so that was never going to happen!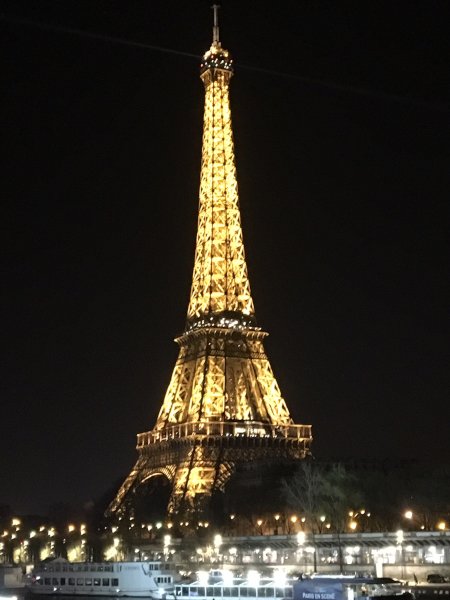 Being docked in Paris, a stone's throw away from the Eiffel Tower was a treat in itself and we enjoyed an evening walk around the local area to help keep the jetlag at bay on our first evening. Our cruise sailed from Paris to Normandy and back again with plenty of opportunities to join interesting excursions at each stop along the way. If you wanted to do your own thing at each stop and explore at your own pace that was certainly possible too. We did a combination of both and certainly benefitted from the fact that Uniworld organise their guided sightseeing excursions so that you can avoid the crowds and queues that build up at the most visited spots.
We thoroughly enjoyed our stop at Rouen where we visited the magnificent Gothic cathedral. Built over several centuries and surviving Viking invasions and allied bombardments during WW2, the cathedral has evolved to become one of the finest Gothic churches ever built. It has the highest spire in France and contains the tombs of the Dukes of Normandy as well as the heart of Richard the Lionheart, King of England and Duke of Normandy.
In contrast to the Cathedral was the modern and very beautiful Church of Saint Joan of Arc which is built next to the site where Joan of Arc was martyred. Rouen is a very vibrant and historic city and a delight to explore.
Below I've included an image of Joan of Arc that a street artist had created on the cathedral wall by removing the grime off the centuries old stone!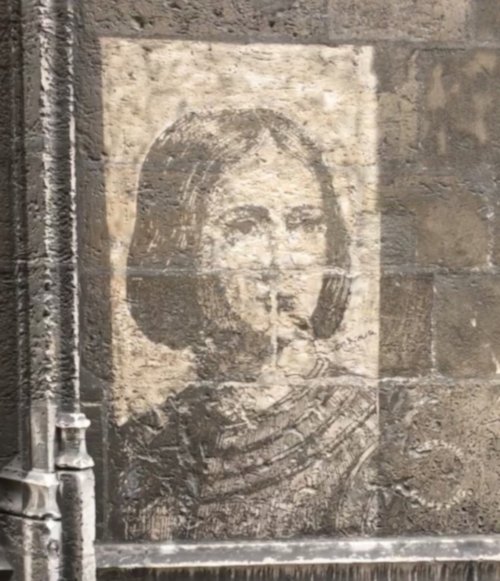 Other favourites included a very moving and informative full day excursion to the Normandy Beaches where the D-Day invastions of WWII took place, a delightful stroll around Monet's gardens at Giverny and a private tour at the Palace of Versaille.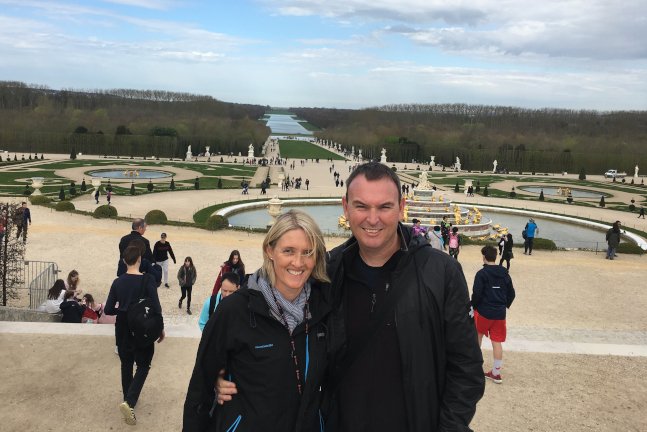 At Caudebec-en-Caux we joined a walking discovery tour of Honfleur, a beautifully scenic seaside town. It was a wonderful place to take some time to relax in one of the many cafes while soaking up the spring sunshine and the captivating ambience of the town. A perfect opportunity to indulge in a delicious croque monsieur and Chocolat Chaud. It is true to say that every town in Normandy has an amazing selection of patisseries and chocolatiers and I don't think I will ever get tired of the glorious smell of French baking!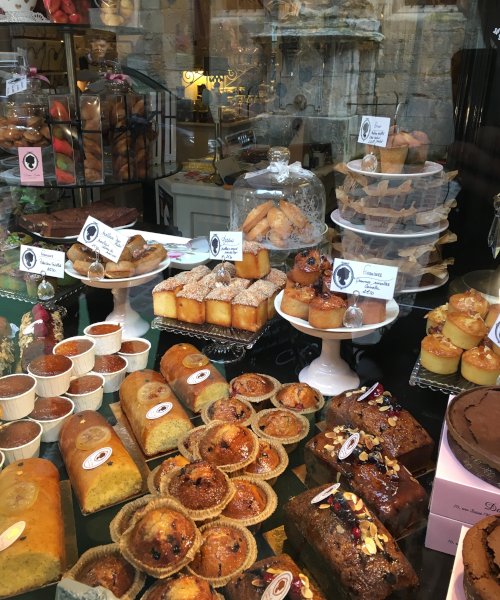 We arrived back in Paris early in the morning and had a full day to explore before disembarking the next morning so we grabbed a couple of Metro tickets and set off on a day of shopping, eating and sitting in cafes watching the Parisian world go by. Pretty much perfect!
Our overall experience with Uniworld was wonderful. Staff on board the ship were warm, friendly but unobtrusive. Uniworld is well known for its small touches such as the remembering your name and favourite drink. The clever Do Not Disturb system tells housekeeping when you are onboard, onboard but not in your room or in your room which meant that our room was serviced daily without once disturbing us. These touches meant that the onboard experience felt very relaxed and convivial.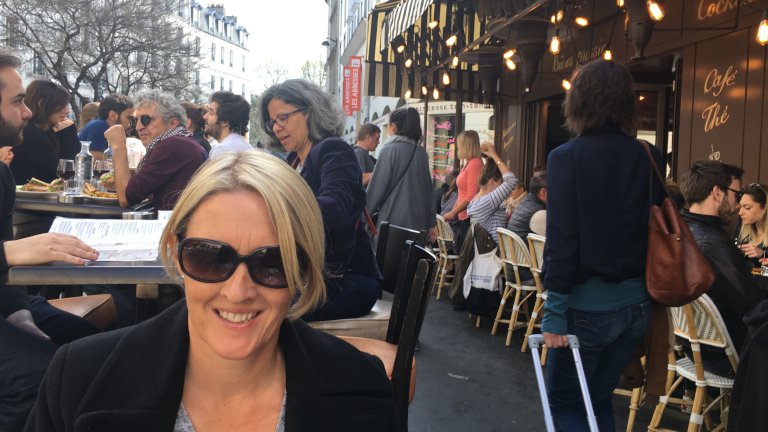 The quality of meals on board was fantastic. Breakfast and lunch were extensive and delicious buffets and evening meals were mostly classic French dishes. Other dining options were also available such as the Bistrot decorated with red and white checked tablecloths just like a traditional French café.
Club d'Esprit is the ships health and wellness centre with day spa, fitness centre and a pool. In addition to this Uniworld run a Go Active program which includes activities such as cycling, walking and golf to name just a few. We didn't get time to try everything the ship had to offer, which probably means we will just have to go again! You can have a look at Uniworld's Paris to Normandy itinerary on our website as well as a great selection of other Uniworld River Cruising options on our Uniworld page.