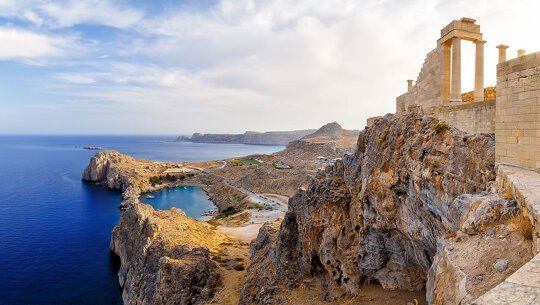 Stroll back in time along the streets of Rhodes Old Town and around the timeless Lindos Acropolis, with its pillars silhouetted against the horizon.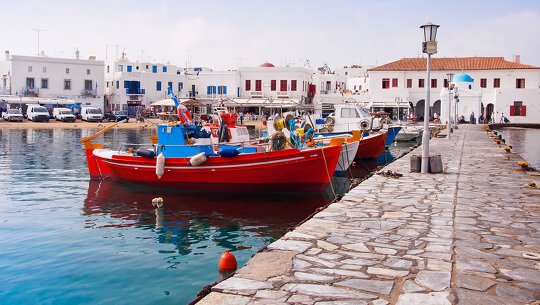 Wander the charming cobblestone streets or head to Elia Beach, Mykonos' longest, to soak up some sunshine and try out the water sports on offer.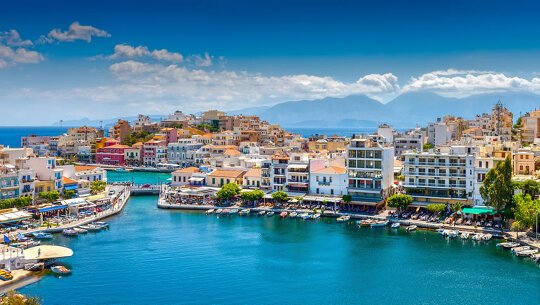 Discover the Venetian Harbour lined with cafes and restaurants and witness vestiges of the past showcased at the Archaeological Museum.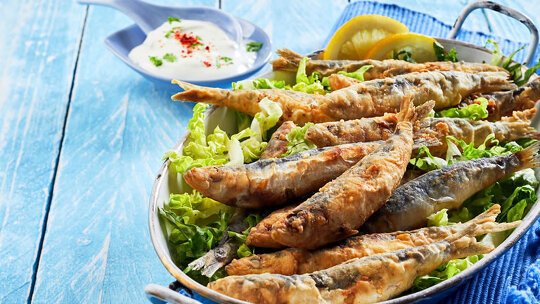 Indulge your palate with the flavours of Corfu. Taste freshly pressed olive oil and wine at local estates, or enjoy a culinary walk through the historic old quarter to shop the tantalising delicatessens and sample the tavernas.
Savour the sight of the iconic blue domes and whitewashed villages clinging to rugged cliffs over the Aegean, or discover a lesser-known side of Santorini at the ancient archaeological site of Akrotiri, frozen in time.