02 August, 2019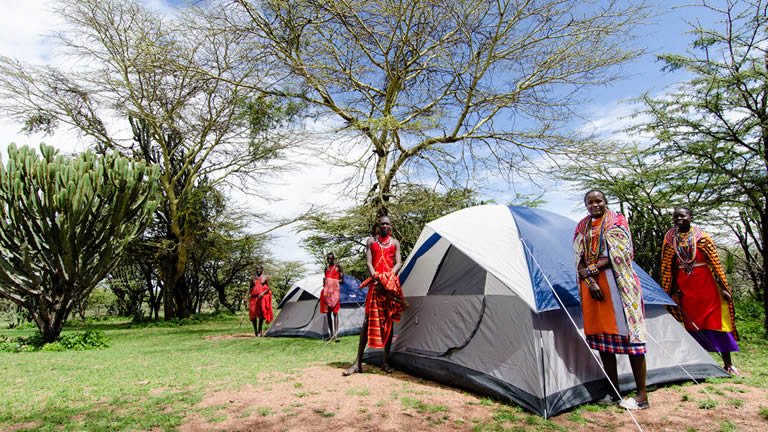 Fall asleep to the calls of the wild on the savannahs of Africa, stir to a red sunrise in the Australian outback, share stories with kindred spirits in the campgrounds of Europe, or warm your hands around a crackling fire in the remote Alaskan wilderness. A camping tour lets you experience the world a little differently. Here's how.   
Visit Unique Destinations
On a camping tour you will head into the very heart of a destination – and stay there. This might mean camping deep in the Amazon or in the heart of Australia at an outback campsite near Kings Canyon, or you may even camp on the Galapagos Islands. You can explore uncrowded or natural landscapes that don't offer more conventional lodgings, like chain hotels, which is what makes these places so special. A small group camping tour gives you confidence and security to travel to remote places and allows you to experience both the daytime and nocturnal environment, staying longer than travellers just visiting for the day.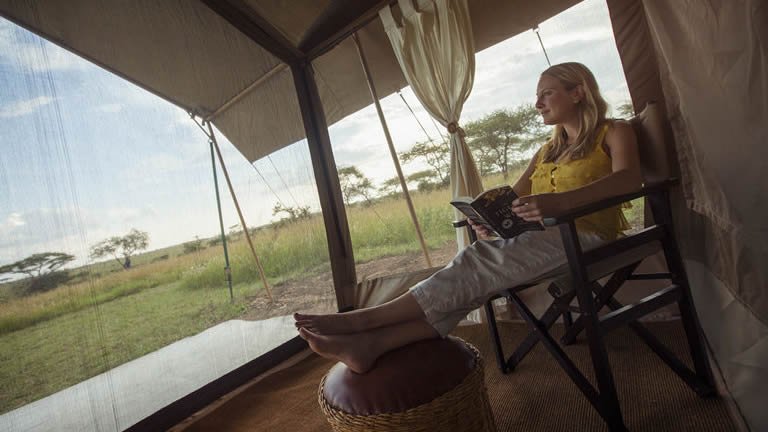 Enjoy Stays with Character
Depending on your camping tour, accommodation may be anything from a dome tent that you will put up and take down yourself to permanent campsites where everything is set up for you. Sometimes it will be a private campsite just for your group, or it may be a public site where you can sit around an open fire pit and share stories with other travellers on their own adventure. If you find you miss your creature comforts, upgrades to a room may be available at some locations (arranged locally). Check your itinerary and trip notes for the stays on your tour, and rest assured that it will be filled with character and offer an experience like no other.  
Get Involved
Many camping itineraries are participatory, meaning you and your fellow campers help set up camp, cook and clean throughout your tour – and these daily tasks become part of the fun. Share some laughs as you chop up ingredients on a picnic table in the Serengeti, and then devour the fruits of your labour under a starry sky. This can really add to your experience, however, if you prefer to leave the chores at home then perhaps a full service camping trip is more for you – all tents are pitched, meals are prepared and cleaning is done without you lifting a finger.
Form Friendships
Touring of all styles presents a great opportunity to form new friendships. Meet people from all walks of life who share a common interest to embrace adventure. When you camp with your fellow travellers this social environment intensifies. You are likely to be bound by the confines of the camp environment and will create your own entertainment as a group and spend more time together, whether it is cooking dinner, sitting around the campfire, or simply star gazing. Most camping trips are also operated as small group tours, so this social dynamic is perfect to share more intimate experiences and bond like family.  
Value for Money
Camping tours are great value for money as you are not paying for hotel accommodation and your food is generally purchased and cooked along the way, so meal costs are much more economical than restaurant dining. Taking a camping tour also makes getting off the beaten track and to remote places feasible, experiences which can be very hard on the pocket if you are trying to do them independently. Getting a guide and the relative permits to explore some of the world's most isolated places can be difficult, costly and feel unsafe or not possible on one's own. Taking a group camping tour not only makes these incredible experiences possible, but also very affordable.