20 July, 2020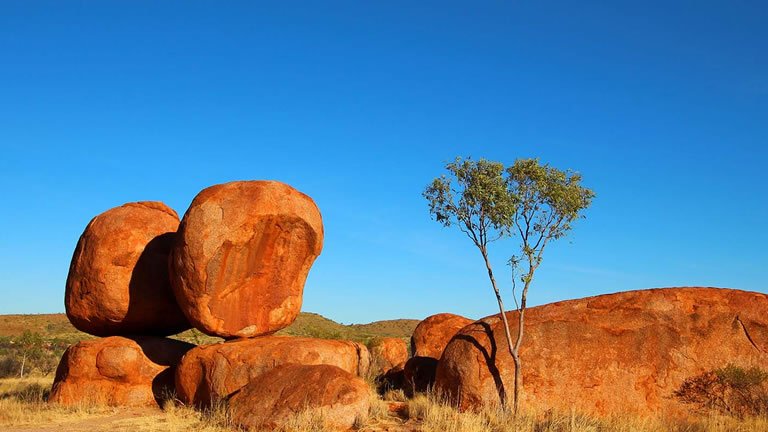 AAT Kings have over 100 years' experience bringing Australian destinations to life. Since their inception in 1912 the local touring experts have continued to develop itineraries that represent the very best experiences on offer. Another two incredible journeys have been added to the AAT Kings' Australia collection with their inaugural departures in 2021 available to book now.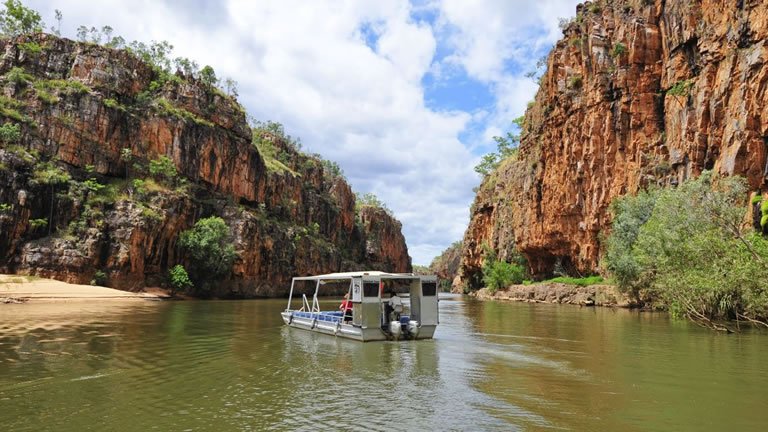 The Northern Territory is home to the geographic heart of Australia (200 k's east of Alice Springs) and has plenty of experiences that will set yours aflutter. Between the signature sights of the Red Centre and the treasures of the Top End, it is no secret that the NT is home to some of Australia's most iconic attractions.
AAT Kings' 11 Day Northern Territory Explorer travels from Darwin to Uluru, showcasing highlights such as Kakadu National Park, Nitmiluk (Katherine) Gorge, the MacDonnell Ranges, and Alice Springs along the way. The natural landscapes will leave you in awe and you'll connect with local families and cultures along the way.
Get up close to ancient Aboriginal Rock Art in Kakadu National Park and set off in search of saltwater crocodiles and other resident wildlife on a Yellow Water Billabong cruise. If you choose, you can also take in the landscapes from the sky on an optional scenic flight. As you travel south, stop in at Nitmiluk National Park famous for stunning Nitmiluk (Katherine) Gorge. Here nature reminds you just how grand it is (and how small you are!) with towering cliffs framing the winding waterways.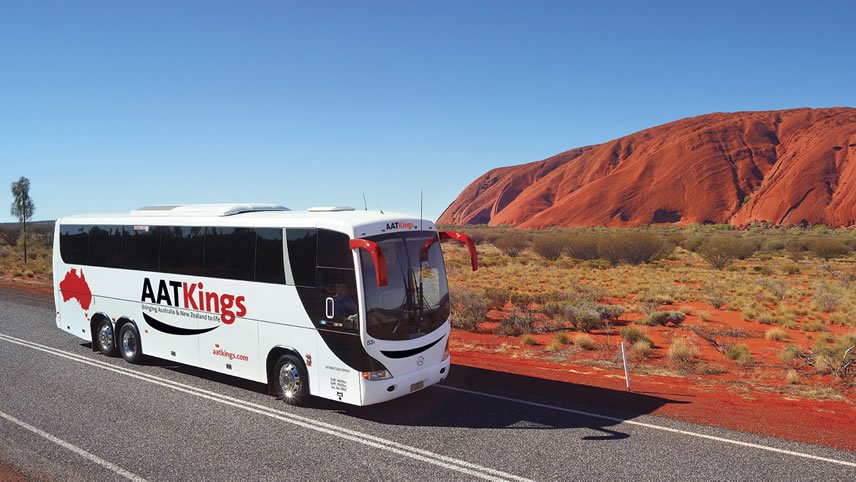 En route to the Red Centre, the palm lined oasis of Mataranka thermal hot springs makes for a refreshing stop and Tennant Creek welcomes you with its authentic outback charm. You'll also get to stretch your legs with a walk around the imposing granite boulders of Karlu Karlu (Devils Marbles), accompanied by narratives of the area's Dreamtime story.
In Alice Springs guests can opt to take a hot air balloon ride over the outback town with views of the surrounding desert, or perhaps set off on a half day tour through the West MacDonnell Ranges. This tour concludes with a final, and unrivalled, hoorah! Arguably the most iconic Australian landmark, the red sandstone of Uluru is a sight to behold.
On this itinerary you'll watch as the rockface changes colour at sunset with a glass of bubbles in hand, and in the morning, cradle a warm cuppa as the first morning rays spread their warming glow over the imposing monolith. Today you will get an insight into the connection and culture of the local Anangu people and gain a deeper understanding of what makes this place so incredibly special.
Take some short walks around the base of Uluru, perhaps add on a scenic helicopter flight or even cruise around the rock on a Harley. However you choose to experience this extraordinary pocket of Australia, you'll come home enriched and enchanted by the treasures of the NT.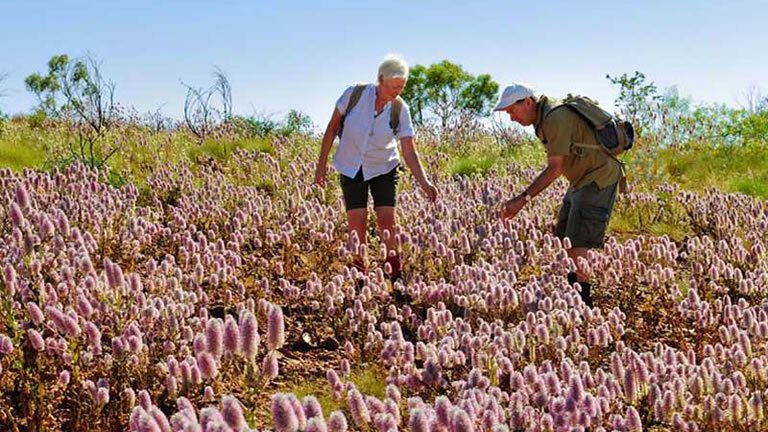 Western Australia is an alluring destination at any time of year, but there is something special about springtime. WA comes to life with colourful blooms from late June and the vibrant hues sweep across the state until November. The Coral Coast has some particularly spectacular wildflower displays along with plenty of other iconic sights and hidden gems to discover.
AAT Kings' week long Wildflower Wanderer trip explores this pocket of WA against a backdrop of spring blooms, with a focus on the flora of the region. Guests will visit Kalbarri National Park boasting roughly 800 native species, many of which are endemic to this location. From the Kalbarri Spider Orchid to native Wattles, there is no shortage of impressive displays here.
Popular viewpoints include Hawks Head and Nature's Window, and travellers will also get to take in panoramic views from the Skywalk. Extending over the Murchison River, this lookout showcases the gorge's rust red cliffs and sprawling bushland below.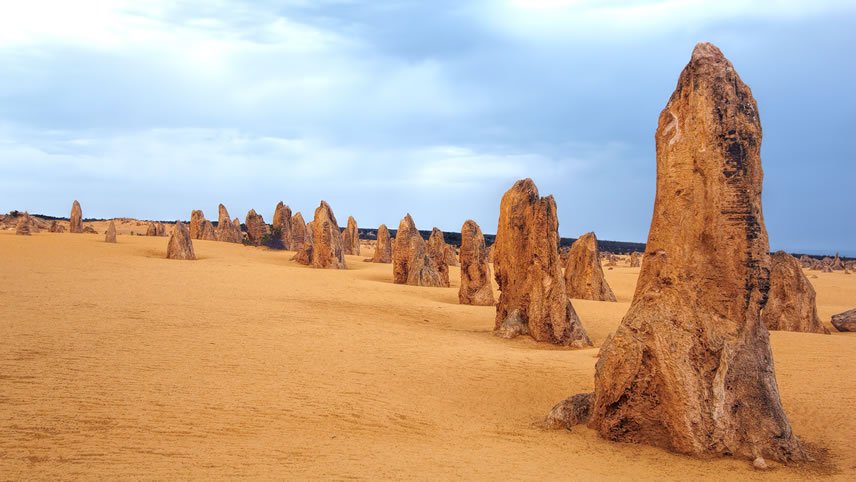 Beyond Kalbarri National Park, your experienced Tour Director will take you to where the wildflowers are most striking at the time of your tour. During your stay in Perth you will also visit the Western Australia Botanic Garden nestled in the impressive Kings Park, home to another unique collection of blooms that will take your breath away.
While the wildflowers add another layer of beauty to the region, there is an abundance of natural wonders that are worthy of admiration in their own right. On this journey you'll get to wander between the impressive limestone structures of the Pinnacles in Nambung National Park and admire the vibrant rosy hues of Hutton Lagoon, affectionately known as Pink Lake.
Set your sights on the beauty of the Coral Coast and start planning your WA tour featuring the iconic wildflowers today. Departures in September 2021 (and 2022!) are available to book now for both WA's Wildflowers, and the Northern Territory Explorer.