04 November, 2020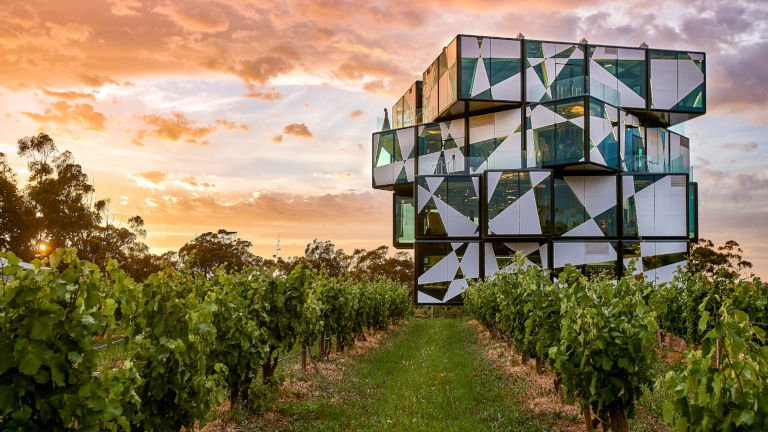 This week, we introduce you to Tomas Malmberg who has worked at Insight Vacations for more than eight years and in the travel industry more than 25 years. Tomas recently travelled to South Australia to sample the new 5 Day Flavours of Adelaide and Barossa Valley trip. We asked him to share some of his favourite experiences below.
Tomas, who did you travel with and why this itinerary?
I travelled with my wife and son for a sneaky five day break over the school holidays. I chose Flavours of Adelaide and the Barossa Valley for two reasons. Borders are open to most states including Queensland where I'm based and my family hadn't visited before but I knew they would absolutely love it.
What was the highlight of the trip for you and your family?
Hard to choose just one, but we adored our afternoon at the d'Arenberg Cube at McLaren Vale. It's a modern architectural masterpiece set amongst acres and acres of grapevines and rolling hills to the coastline. We were lucky enough to meet the 4th Generation owner and Chief Winemaker, Chester Osborn who explained the design of the building is based on a Rubik's cube to represent the complexity of wine labels and viniculture. It's such a fun place with a quirky museum my son loved, but the best spot there is up on the top level for wine tasting and a long lunch which Insight Vacations guests get to experience on this itinerary.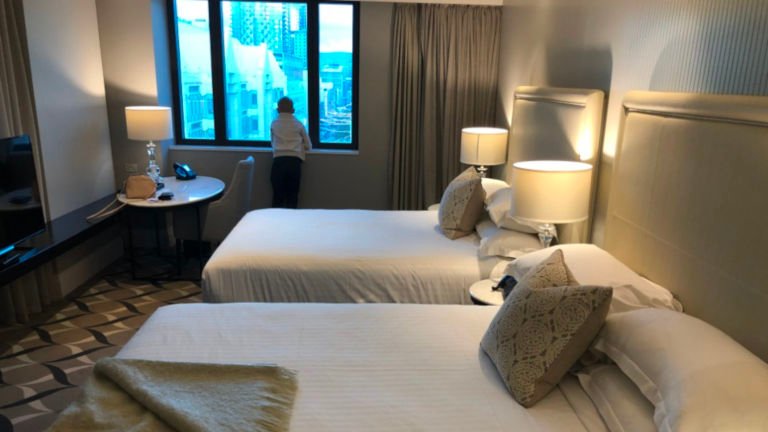 Tell us about the hotels selected by Insight Vacations
There are three hotels we have selected for this itinerary. This is unique in of itself because most tour operators stay in Adelaide and do day trips into the countryside returning, to Adelaide in the afternoon. My favourite time of the day is dusk being such a magical time to watch the sunset and that beautiful glow over the surrounding landscape. That's the beauty of staying at hotels based in the Barossa Valley and Hahndorf in the Adelaide Hills. We can make the most of time in these stunning regions without having to backtrack to the city.

In saying that we have two nights at Adelaide's best 5 star hotel, The Mayfair Hotel. The location is just perfect on the corner of King William and Hindley and opposite Rundle Street Mall (home of the original Haigh's chocolate shop!). The Mayfair don't have beds in their rooms, I would describe them as clouds!

In the Barossa Valley we stay at the Novotel Barossa Valley, a beautiful property with private balconies looking over the gardens and surrounding vineyards and in Hahndorf we stay at The Manna by Haus, a lovely little European styled B&B directly opposite the Hahndorf Inn – a must for lovers of German style beer and food. Perfect location to explore the oldest original German settlement in Australia.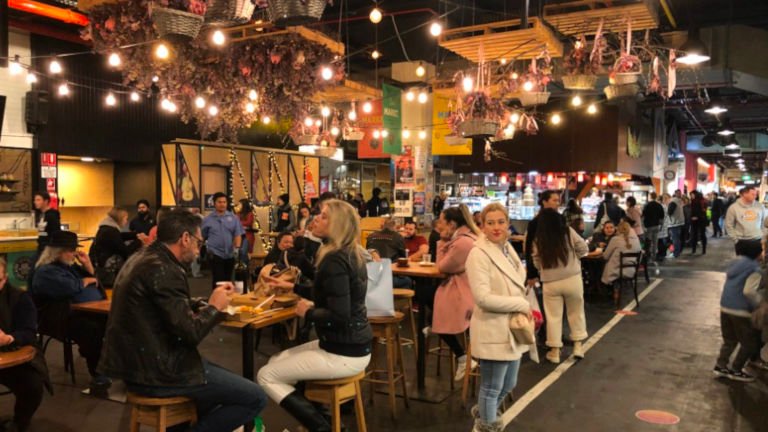 What was your favourite exclusive Insight Experience?
After welcome drinks on the rooftop of the Mayfair Hotel in Adelaide, it was so much fun to jump on some eco-caddies (think pedal power but someone else does the pedalling) for a tour of the most vibrant part of the city before being taken to the Central Market in the heart of the city centre. The Central Market is an icon. It was founded in 1869 and a true locals' favourite. Apart from being able to pick up local produce, the market is home to many multi-cultural food stalls. We offer our guests a 4 course progressive dinner and they choose which international cuisine they want to make up the courses! I started in South Korea, made my way to Colombia, then to Italy before dessert in France – gastronomic heaven!!!
Which activities did you choose between for Insight Vacations' Insight Choice?
One of the choices is to do a walking tour with a local expert around the very historic area called North Terrace or a visit to Cleland Wildlife Park which we chose because of the great work they are doing to care for many of the kangaroos and koalas that lost their home on Kangaroo Island during the bushfires in January 2020. It's a lovely setting and there's nothing quite like our native flora and fauna.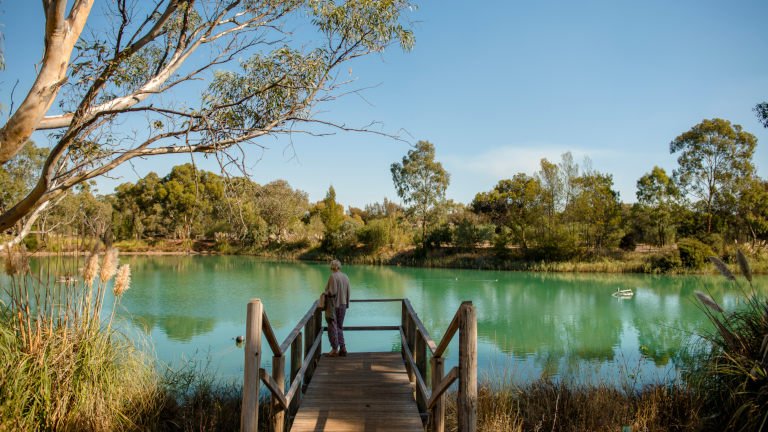 Of the many choices, which dining experience was your favourite?
Well I already mentioned the Central Market dining experience but another favourite was visiting Maggie Beer's Farm Shop in the Barossa Valley. I think everyone loves Maggie, she is a national treasure and a visit to her Farm felt familiar somehow. Possibly because I'm a fan of Masterchef with an episode being filmed on location at her farm and it was also the location for the much loved The Cook & The Chef program. Our guests enjoy a cooking demonstration here, so I 'needed' to appreciate what was included so I made sure to try everything! There is also the opportunity to go for a walk around the lake and amongst the orchards before picking up a gourmet souvenir or ten.

So many award winning wineries! Which wine tantalised your palate?
Let's just say I may have a few wine deliveries on the way to Brisbane after joining some irresistible wine clubs while in McLaren Vale and the Barossa Valley! d'Arenberg was great and I am a big fan of their Grenache Shiraz. The 2017 vintage is fabulous but if you really want to spoil yourself, go for the 2010 museum release. They will post it back for you if you buy 6 or more bottles too. The other winery I Ioved was Seppeltsfield Estate in the Barossa. It is a truly magnificent estate with so much more than wine. The local arts and crafts on display were wonderful, there is even a milliner on site if you want to pick up a hat or fascinator for the races. As to the wines, a value pick up is the 2019 Mataro – very smooth!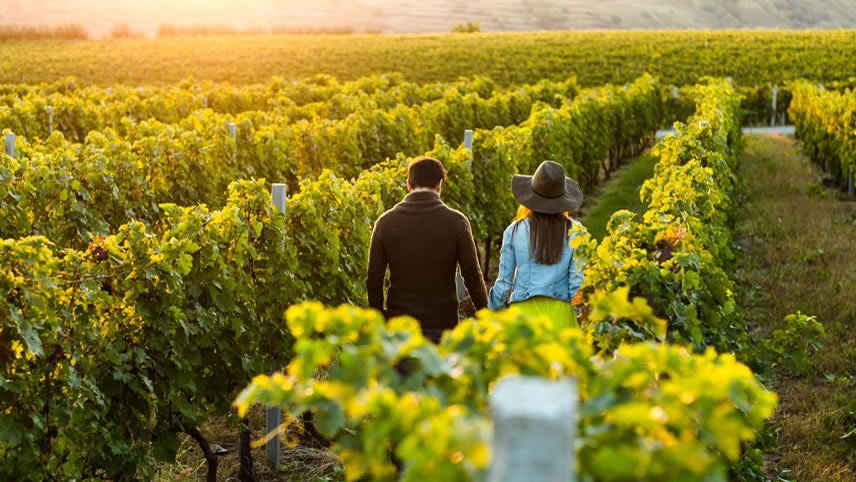 Lastly, why does taking this tour win over travelling independently?
I think there is something special about sharing experiences and meeting good people, whether that be a fellow guest on tour or the fascinating locals we meet along the way. Independent travel can be fun of course, however it can also be time consuming and frustrating when you aren't exactly sure where the best places to visit are or which restaurants to dine at. And if you are always researching where to go and what to do next, it's a bit like trying to watch a movie and read the novel at the same time. Don't forget, this is one of Australia's best food and wine regions, so why would you want to drive?!
Tomas makes a great point about joining a tour to explore Australia, have a look at this and the other Australian (and New Zealand) tours offered by Insight Vacations so you can tick off your 'backyard' bucket list in comfort and style.