12 August, 2019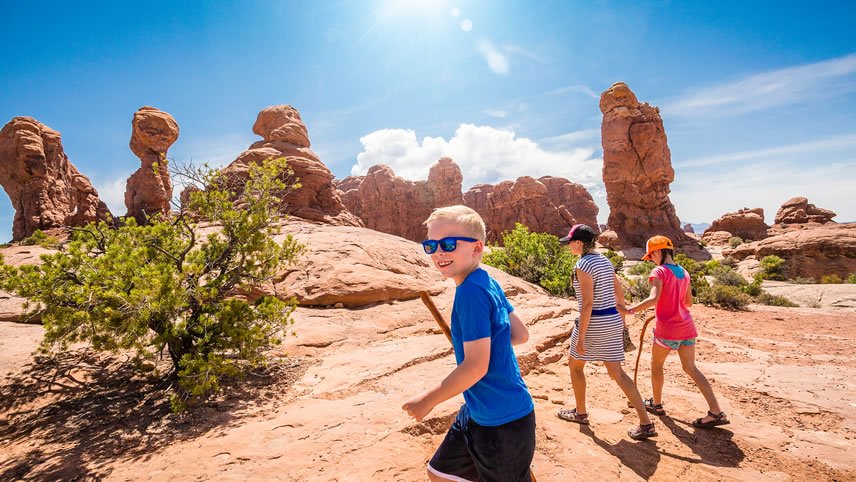 A family holiday is an incredibly memorable experience and an opportunity for the little ones and adults alike to connect with the world around them and with each other. However, there may be some destinations you find daunting to travel with your family or perhaps have not even considered.
Taking a guided family tour makes things that little bit easier, with all the details taken care of and more time to enjoy your surroundings together. The tour guides who lead these trips are family focussed, love sharing experiences with all age groups and experienced in working with children in holiday mode. It's worth considering a guided touring experience for all the family to enjoy, together – and you can explore some diverse corners of the world safely this way.
Here are five unique journeys to consider for your next family adventure.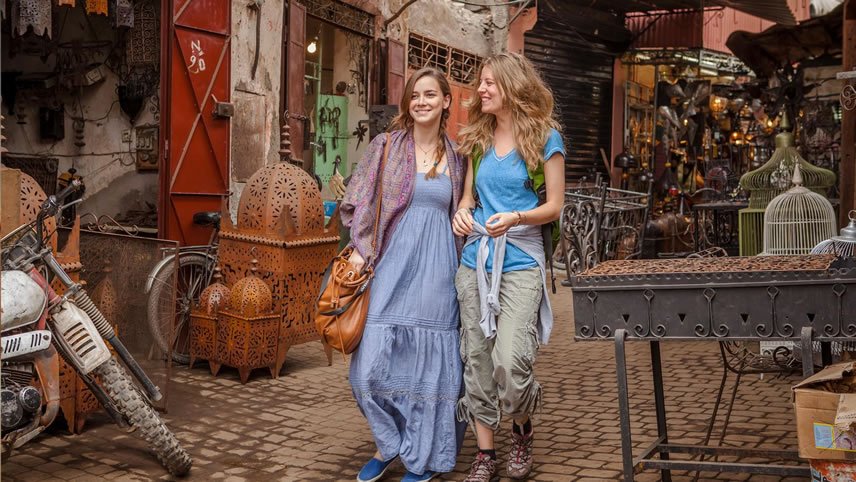 Morocco
A land of sand dunes, souks, mountain ranges, culture and cuisine. A place that will widen your child's eyes, and their horizons. Join a dedicated family tour from G Adventure's National Geographic collection brimming with activities designed to engage and enchant the whole family and showcase the best of Morocco.
On this journey you will wind through the varied landscapes of the High Atlas Mountains and head to the Erg Chebbi dunes to stargaze in the desert. Take a 4x4 drive across the rolling mountains of sand, or perhaps explore this stunning landscape by camel back. Contrast natural landscapes with beautifully crafted ones in Marrakech where you can check out the main square and the maze-like medina and perhaps find some unique souvenirs to take home.
You will also enjoy local experiences aplenty on this itinerary, with a traditional Berber dinner and storytelling around a bonfire, captivating performances by Gnaoua musicians in a local village, a hands-on tagine cooking class and a henna art workshop showcasing this traditional tattooing technique. This Moroccan family journey is all about your family enjoying enlightening experiences, interactive activities, exploring somewhere new, and spending quality time together.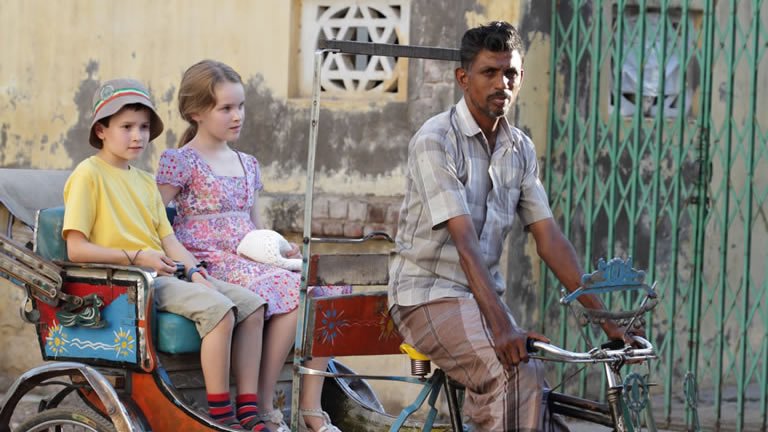 India
There is nothing quite like experiencing the local rail network and no trip to India is complete without it. On Exodus' Taj, Tigers and Temples family holiday you will get to step aboard these bustling trains where locals are often eager to chat – a great opportunity for social interaction.
Sunrise over the Taj Mahal will surpass every postcard and guidebook description, and your children will perhaps spend just as much time ogling at the cute chipmunks that call the grounds home. If animals are their thing, they will also get the chance to explore the Keoladeo Ghana National Park by cycle rickshaw spotting varied birdlife along the way. This trip will also see you stay in the forest on the outskirts of Ranthambore National Park where you will enjoy game drives to spot the tigers and other wildlife that call it home.
There is something for everyone, with visits to the observatory of Jai Singh for budding astronomists, a cooking demonstration for aspiring chefs, kite flying for some fun in the little town of Pushkar, and immersive experiences to introduce your family to a different culture. Enjoy puppet shows, folk dancing and camel cart rides, visit traditional villages and bustling cities, and give yourself over to a different world where noise, rickshaws, masses of people, camels and cows fill the streets in cacophony of beautiful mayhem.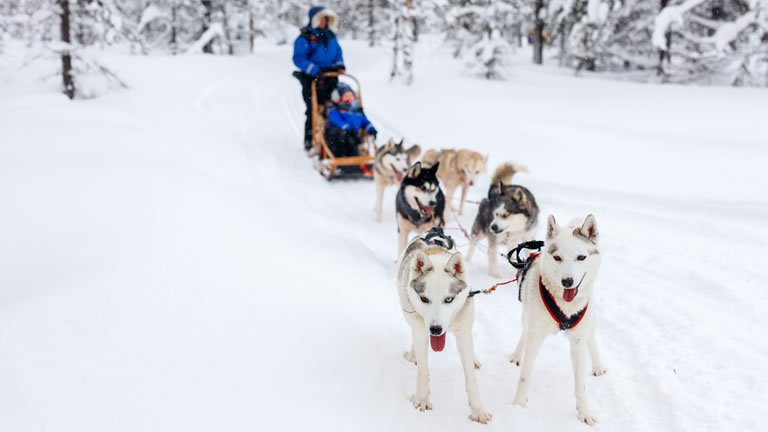 Finland
Finland is an incredible destination for lovers of the outdoors with activities to keep the family entertained in both summer and winter. Days can be spent exploring the beautiful countryside basked in a summer glow or dusted in a white winter coat and evenings spent soaking in a traditional Finnish sauna and reminiscing on the day's incredible experiences.
Some of the highlights on a family Finland summer adventure include white water rafting in Oulanka National Park and guided walks through the beautiful pine forests. You will canoe on the pristine lakes and rivers flanked with wildlife and take up a prime viewing position in a log hide to watch for bears. The beautiful sunny days and clear crisp air are perfect for outdoor activities and to hone your wilderness skills, from orienteering and fishing to making fire using only nature's offerings.
If you visit in the winter, you'll be pleased to know there is also no shortage of incredible outdoor activities. Set off on a Finnish winter family holiday to try sledding in the fluffy white snow, take a husky safari in Riisitunturi National Park and snowshoe through the frozen wonderland of Oulanka National Park. Test your skills and give cross country or downhill skiing a go, set off on a snowmobile safari, and enjoy a ride on a reindeer sleigh – every little (and big!) kid's dream. Plus, travelling at this time of year will give you a chance to spot the incredible Northern Lights dancing in the winter sky. Now that's something for show and tell!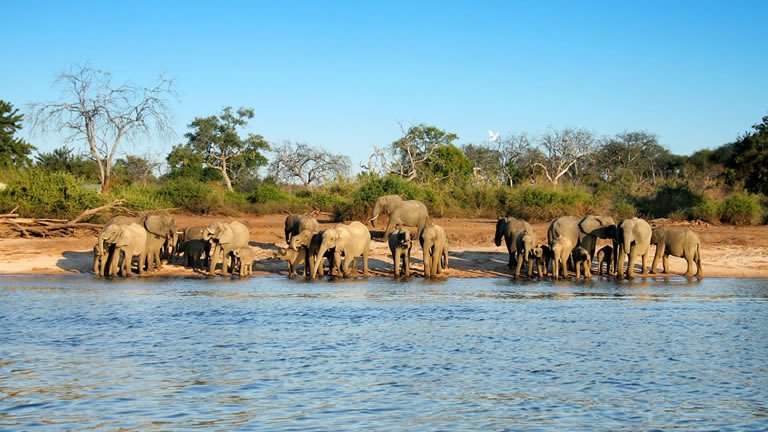 Africa
Answer the call of the wild in Africa and take your children to realise all their Lion King dreams on a family Okavango adventure. There is something raw and beautiful about the landscapes here, and the experiences you will share as a family will be etched in your memories forever.
Feel the thundering Victoria Falls before you see them, try out white water rafting on the Zambezi River, and watch your child's eyes light up as they spot incredible wildlife on a series of game drives in the Mosi-oa-Tunya and Chobe National Parks as well as the Moremi Game Reserve. Animal encounters aplenty await in the Okavango Delta, where you will also take to the water to cruise past hippos, crocodiles, and fishermen going about their daily lives in their traditional dugout canoes.
During your trip you will get the chance to stay on a houseboat on the Okavango River where you can listen to calls of the wild as the golden afternoon light fades from the sky and resets for a new day of adventures. Along with this memorable houseboat experience and the lodge stays, you will also get to experience camping in the African wilderness – a family camping trip unlike any other!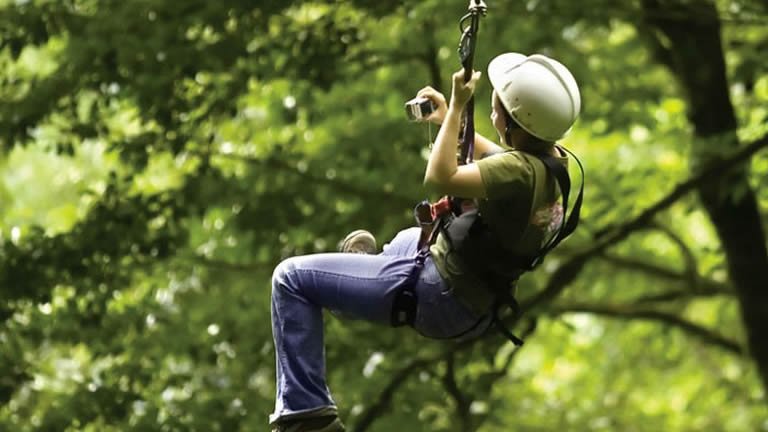 Costa Rica
Beaches? Check. Rainforest? Check. Wildlife? Check. Volcanos? Check. Costa Rica is brimming with diversity that will enchant the whole family. Take a Costa Rica family holiday that offers the perfect blend of free time with plenty of activities to satisfy nature enthusiasts, wildlife lovers, and thrill seekers.
Visit Zoo Ave to get an insight into the rehabilitation of orphaned and mistreated wildlife, explore the waterways of Tortuguero National Park flanked by dense rainforest and home to a plethora of fascinating species from howler monkeys to toucans (and of course, the green turtle), and hit the rapids of the Pacuare River on a rafting trip.
Arenal National Park welcomes you with lush vegetation presided over by a soaring volcano - check out the landscape on a hike, glide through the rainforest by Sky Tram, or zip line through the treetops. Discover the natural wonders of Monteverde Cloud Forest including a stroll along the hanging bridges, walk the trails of Manuel Antonio National Park, and wrap up your family holiday swimming, kayaking or simply relaxing on one of quiet beaches of the Costa Rican coast. Bliss!