19 August, 2020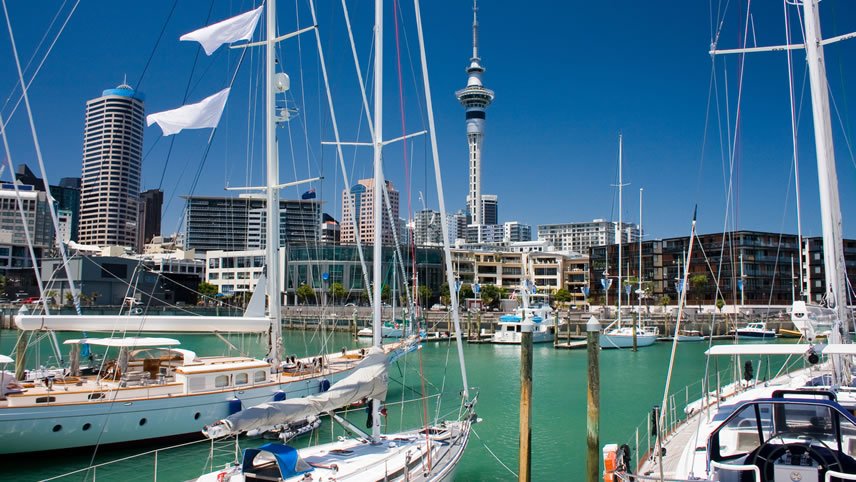 New Zealand is bursting at the seams with spine-tingling experiences, spellbinding scenery, delectable cuisine, and many ways to enjoy every element of this incredible country. On a luxury tour of NZ, guests are treated to more included activities, delightful wining and dining, and handpicked accommodation that elevates the journey. Set off on the holiday you deserve and revel in these uniquely memorable experiences on a luxury New Zealand tour.
Set Sail on an Authentic America's Cup Yacht
When you tour New Zealand with Scenic, you will get the chance to test your sea legs and become part of the crew on an authentic America's Cup yacht. Itineraries that offer a full day in Auckland include a Freechoice activity that sees guests set sail on the picture-perfect harbour and soak up the atmosphere. Take the helm and imagine yourself competing for the renowned America's Cup, or perhaps simply sit back and enjoy gliding through the waters of Auckland harbour.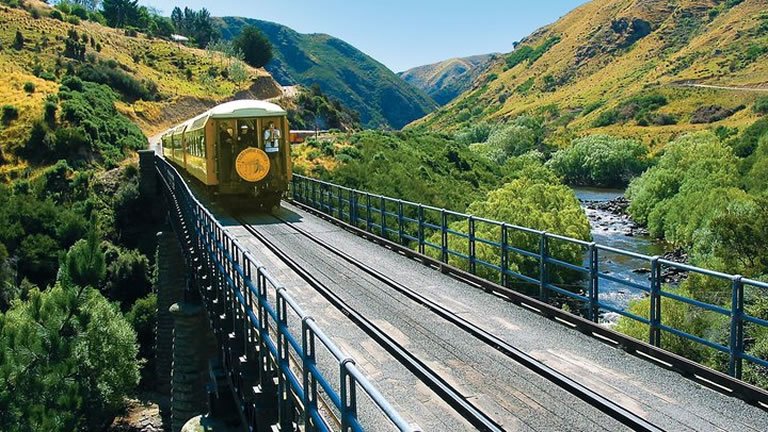 Enjoy the Romance of Rail Travel
There is a certain romance to rail travel. You can sit back and take in the spectacular scenery through expansive glass windows and rock through parts of the countryside inaccessible by major highways or even smaller country roads. You can get up to stretch your legs, and sometimes enjoy the sights from an open-air viewing carriage. APT's Rail & Cruise Experiences itinerary is a celebration of rail travel, incorporating a series of memorable journeys around New Zealand.
These include the iconic TranzAlpine Train journey across the Canterbury Plains, through the misty mountain ranges, and over river valleys on a series of viaducts. Guests will also enjoy a ride along the historic and incredibly scenic Taieri Gorge Railway near Dunedin, a coastal journey on the Seasider Train offering excellent views along Otago Harbour, and the iconic Coastal Pacific trip from Christchurch to Picton sandwiched between the Pacific Ocean and lush mountain ranges. On the North Island you'll take a ride back in time as you visit the Fell Locomotive Museum in Featherston, set off along on a decommissioned railway line in Taumarunui in a self-drive cart, and delve into the history of the Glenbrook Vintage Railway.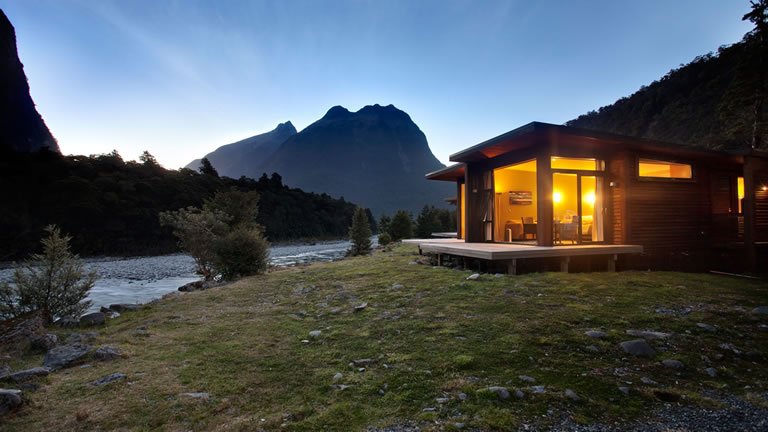 Wake up to the Majesty of Milford Sound
Milford Sound is a must-see in New Zealand and many itineraries visit this scenic gem on a day trip. To get the most out of your time here, why not linger a little longer at this iconic natural landmark? Milford Sound Lodge is the only accommodation provider within the grounds of this World Heritage site and offers secluded chalets to immerse yourself in this epic landscape. Tranquil, stylish, and the perfect sanctuary amidst the gushing rivers, towering peaks, and tumbling waterfalls of Fiordland. Wake up with all this and more on your doorstep during a stay at Milford Sound Lodge on Inspiring Journeys' 12 Day South Island tour or on a longer trip around The Long White Cloud.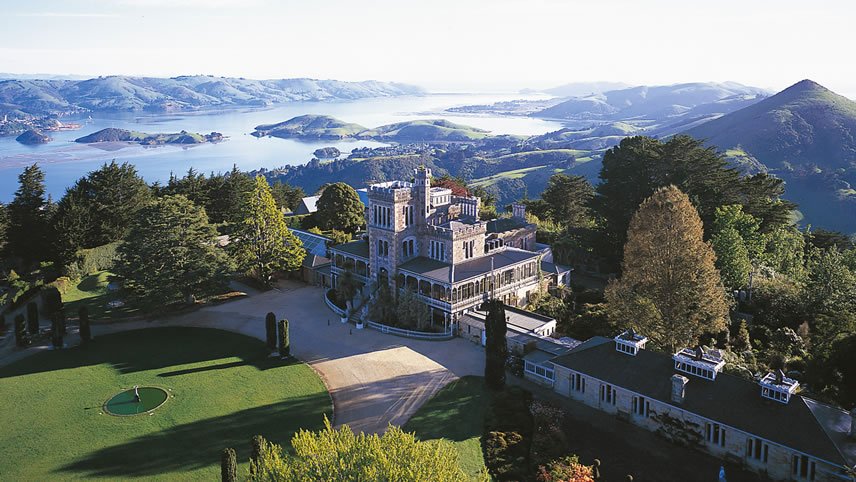 High Tea at Larnach Castle
Building of Larnach Castle started back in 1871 by William Larnach and took years to complete. It boasts beautiful craftsmanship and embellished décor on display. The site is also riddled with scandal and intrigue, and guests will uncover stories of bygone times during their visit. The castle and its sprawling grounds have since been restored and cared for by the Barker family and draws visitors with its well-maintained Victorian styling and impressive gardens. These gardens span seven acres and have been rated by the New Zealand Gardens Trust as a Garden of International Significance.
Grand Pacific guests will have time to wander the beautiful gardens and discover the history of the castle on a guided tour. Those travelling on an itinerary from Grand Pacific's Ultimate Small Group Tour collection will also be treated to a Ultimate High Tea served in the grand ballroom during their visit.
Scenic Flight over NZ's Glaciers
Fox and Franz Josef Glaciers are a sight to behold on NZ's West Coast. The sheer size of these rivers of ice will leave you in awe and it is hard to comprehend the enormity of this frozen landscape. Fox and Franz Josef Glaciers are roughly 13 and 11 kilometres long respectively, and to give such vastness perspective, visitors can opt to take a scenic flight over the icy terrain.
Marvel at the glistening surface with blue ice plunging hundreds of metres below and take in the deep ravines and compact snow from the sky. If the weather permits, you may land in the valley and get the opportunity to walk across the ice fall. You can add this once in a lifetime experience to your luxury New Zealand tour at an additional expense. As there is limited availability, add this optional activity to your reservation before departure to secure your spot. It's sure to be a highlight of your NZ holiday.