28 October, 2020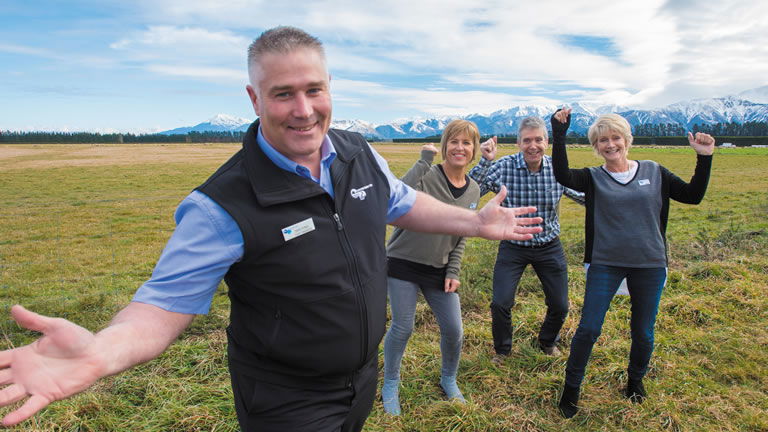 Three Ways to Travel NZ with Grand Pacific
With the launch of their 2021/22 New Zealand touring season, Grand Pacific Tours has introduced a new way to travel. In addition to their popular Classic Escorted Group Tours and Ultimate Small Group Touring collection, the New Zealand experts have welcomed a Signature Range of mid-sized group tours as an alternative option for guests. So, what is the difference between Grand Pacific's three ways to travel NZ?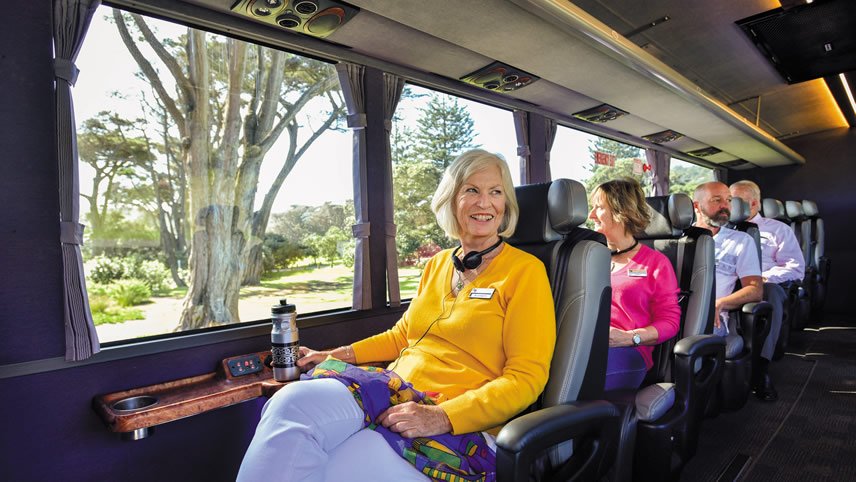 Ultimate Small Group Touring
Ultimate Small Group Tours welcome a maximum of just 20 travellers for an intimate journey. The luxury coaches used for these itineraries offer 'business class' seating, with a configuration of just one seat on each side of the aisle - so you are guaranteed a window seat every time.

Guests will also appreciate the onboard luxuries including leather reclining seats, adjustable headrests and calf support, wooden tray tables, individual USB ports, and a seat-side personal storage area. For those seeking a little luxury, this truly is the ultimate way to travel New Zealand with Grand Pacific.
Coupled with smaller group sizes and business class seats, Ultimate Small Group tours also include handpicked and well located 4.5 star hotel accommodation for a premium level of comfort throughout.
Popular Ultimate journeys include Ultimate South Island, Ultimate Northern Island, and the comprehensive Ultimate Rail, Cruise & Coach that showcases the attractions of both islands.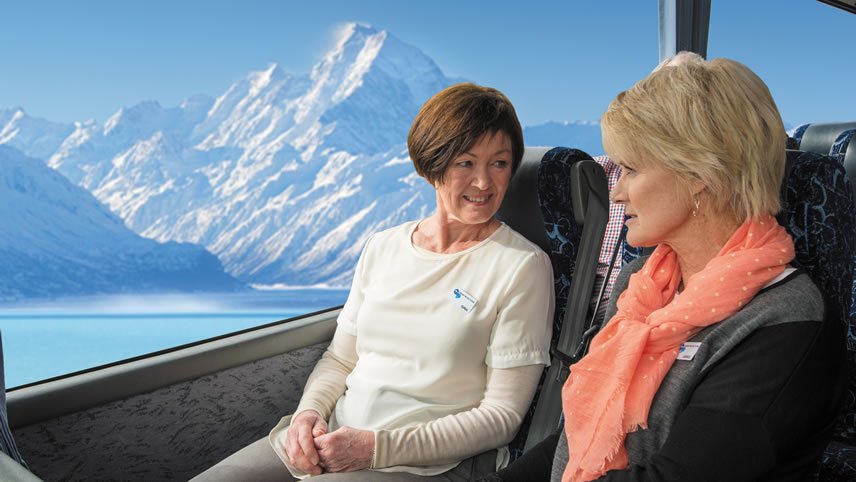 Signature Mid-Size Group Touring – NEW in 2021/2022
Grand Pacific have introduced their mid-sized group touring collection to give guests more choice in how they travel. Essentially the 'premium economy' to their business class Ultimate collection, this Signature range will be operated on a 32-seater full sized coach with a two-to-one configuration.

Guests will enjoy adjustable head and armrests, and an individual tray table, cup holder and USB charging port. Along with their premium economy comfort on the road, these journeys incorporate 4 star accommodation including stays at several new upgraded hotels.

These trips are a great middle ground for guests who haven't found the perfect fit for them in Grand Pacific's Ultimate or Classic touring collections. This new option provides an alternative in budget and travel style, and the camaraderie of a mid-sized group.
So, which tours can guests enjoy on Grand Pacific's new mid sized coach? There are five journeys to choose from: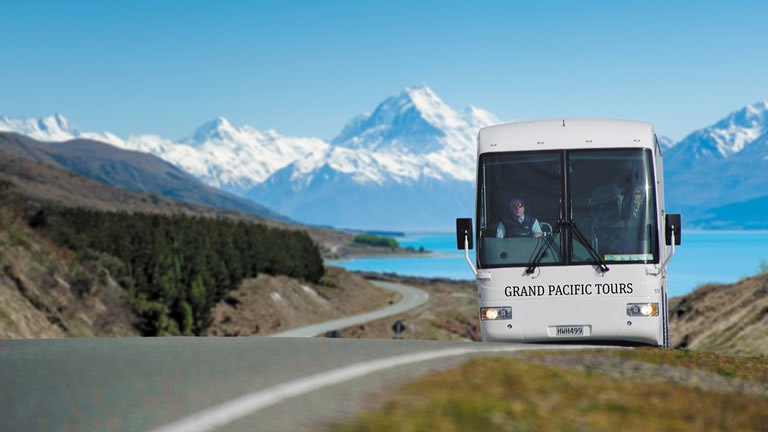 Classic Escorted Group Touring
Grand Pacific's collection of Classic Tours explores New Zealand in a 48-seater coach offering travellers a convivial atmosphere for their journey. Guests will find a traditional configuration of two seats on either side of the aisle, a great option for couples or friends who want to take in the sights side by side.

There are two different styles of touring that make up this collection, Classic Touring and Classic Affordable Touring. Grand Pacific's 48-seater coaches are used for both, however, each includes a different accommodation standard. Guests on Classic Touring itineraries will enjoy 4 star accommodation throughout their journey, while guests on Classic Affordable itineraries will stay in 3.5 star standard accommodation which is reflected in the tour price.
These journeys are a great option for travellers who want to share their holiday with a larger group of fellow travellers and are looking to experience the 'must do' icons of New Zealand without breaking the budget.
Traveller favourites covering both islands are the Affordable Highlights, Classic Showcase, and Classic Rail, Cruise & Coach itineraries. For guests with less time, Classic South Island and Affordable South Island are popular shorter itineraries, while the North Island can be enjoyed on either Classic or Affordable journeys.

Grand Pacific's 2021/22 New Zealand season is now available to book, and whether you opt for a small group, mid-sized or classic journey, you know you are in good hands with the New Zealand experts.