06 August, 2020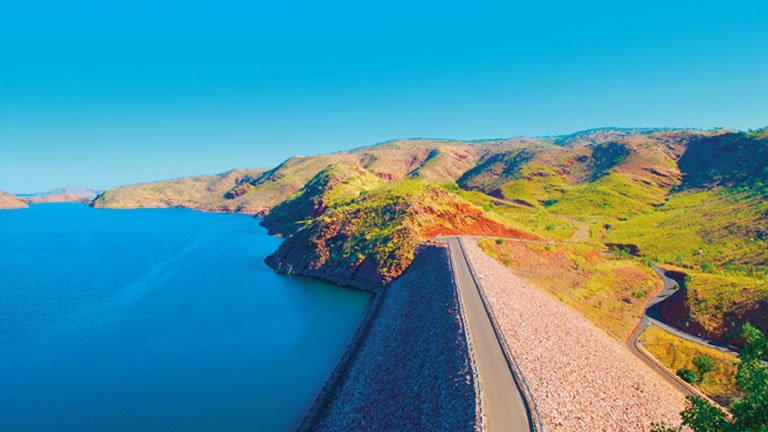 Western Australia is a vast expanse of dramatic landscapes and ancient lands rich with culture. Covering such distances and accessing irresistibly remote regions can be a challenge independently, however, when you tour with Scenic you have many must do experiences at your fingertips. Here are just some of the standout places you can visit and memorable moments you can treasure on a Scenic tour of WA.
Visit Lake Argyle and the Ord River
Nestled in the Kimberley region of WA lies Lake Argyle, a vast freshwater lake created by the damming of the Ord River. Cradled within the lake are numerous tranquil bays, islands emerging from the glassy waters, and strips of sandy beaches.
This ecosystem is teeming with wildlife, offering plenty of opportunities for birdwatching with over 270 species being recorded in the region. Scenic guests can explore the lakeside area before setting off on a cruise down the scenic waterway of the mighty Ord River.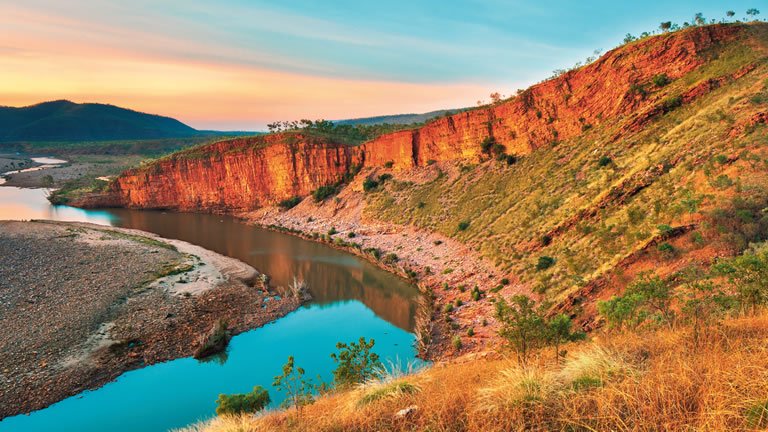 Enjoy a Special Stay at Emma Gorge in El Questro
Spanning 700,000 acres, the El Questro Wilderness Park is home to a stunning array of diverse landscapes. Visitors will appreciate the contrasting scenes from lush rainforests, tumbling waterfalls, and bubbling thermal springs to soaring mountains, deep gorges and sprawling mud and salt flats.
Scenic guests can enjoy a cruise through the Chamberlain Gorge, learn about the history of this impressive property, or set off on a birdwatching walk with a park ranger. You will also be treated to sundowners overlooking the spellbinding landscape as the sun throws its last rays over the sandstone escarpment of the Cockburn Ranges. A special stay will see you retire to your safari style tented cabins at Emma Gorge and sleep under canvas enveloped by the sounds of nature.

Ride a camel along Broome's Cable Beach
Australia is rightly recognised for its incredible beaches, and Broome's Cable Beach is no exception. Here a 22 kilometre ribbon of white sand ties together the turquoise water of the Indian Ocean and the ochre coloured cliffs that frame the coastline creating a stunning pop of colour.

If you want to explore further than your legs can comfortably carry you, then why not join one of Cable Beach's famous camel rides? You can take in the views astride your furry friend as the rhythmic gait allows you to relax and soak up the scenery. After the day's activities, you can settle down for an incredible sunset offered by the westward facing horizon.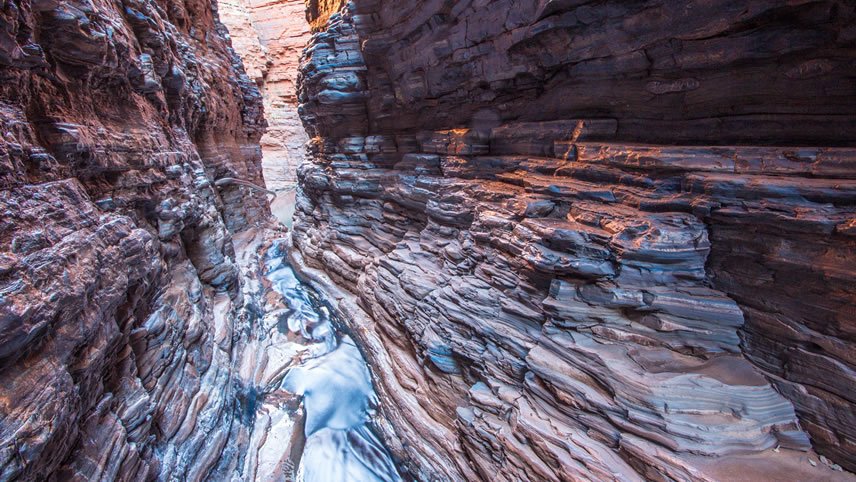 Explore the gorges and falls of Karijini National Park
Karijini National Park is a display of two billion years of the Earth's natural history. Nested in the heart of the Pilbara region this varied landscape is home to cascading falls, picture perfect waterholes, and soaring escarpments.
Highlights include Fortescue Falls, a permanent waterfall cascading into a spring-fed pool below which is dramatically framed by layered escarpments. Joffre Gorge will also take your breath away, it's curved façade making an impressive natural amphitheatre, as will the walls of colourful layered rock that make up the Hamersley Range.
Take a coral viewing cruise to Ningaloo Reef
Ningaloo Reef offers a spectacular display of coral and a diverse array of tropical fish darting through the clear waters. The 260 kilometre ecosystem is also home to manta rays, humpback whales, turtles, whale sharks, and many more species of marine life.
Unlike Australia's east coast reefs such as the Great Barrier Reef, Ningaloo is not separated from the mainland by a large expanse of water. Lying close to shore, Ningaloo boasts the title of the world's largest fringing reef. During a stay in Exmouth Scenic guests will set off on a cruise to showcase this incredible underwater world.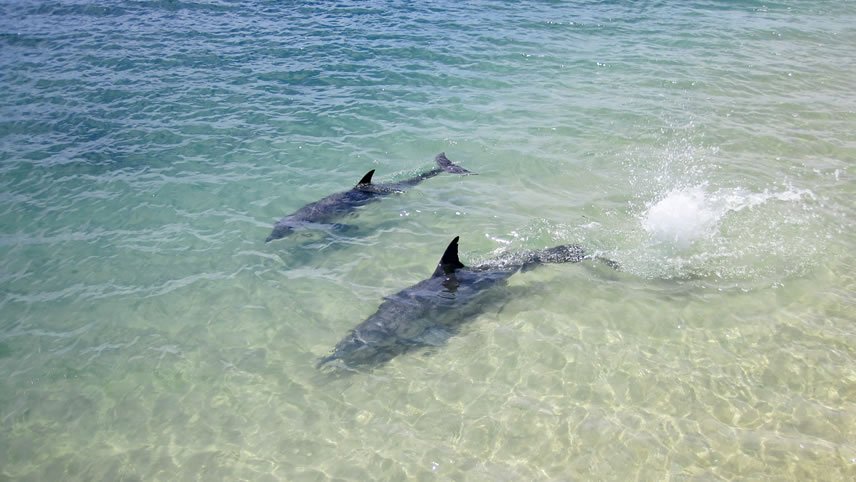 Meet the residents of Shark Bay and Monkey Mia
Shark Bay is a World Heritage-listed area offering a biologically rich habitat that serves as a wildlife refuge for flora and fauna of the region. One of the most popular animal encounters here is with the bottlenose dolphins of Monkey Mia. Scenic guests can join these wild yet friendly locals as they visit the shore for their daily feeding.
The dolphins are protected by WA's Parks and Wildlife Service, and guests witness their visit under the supervision of a national park ranger. The dolphins are provided with less than 10% of their daily intake requirement so that they don't lose their wild status and continue to hunt for the remainder of their food. Shark Bay is also home to dugong, and Scenic passengers can enjoy a cruise in search of these shy residents who frolic in the sea grass below the surface.
See the Pinnacles at Nambung National Park
The impressive limestone structures of the Pinnacles are a major drawcard of the Coral Coast region. The pillars of this natural attraction stand up to 3.5 metres tall and date back roughly 25,000 to 30,000 years. There are thousands of formations strewn across the Pinnacles Desert, making the scene resemble something from a science fiction movie. Marvel at this unique landscape sprawling before you as you explore this region of WA with Scenic.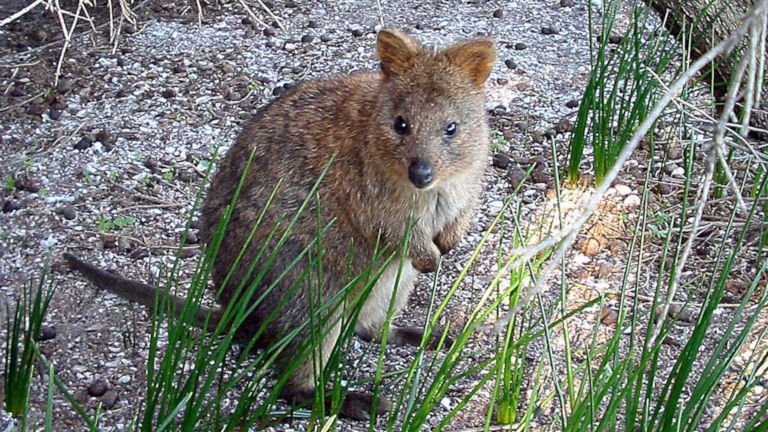 Meet the friendly quokka of Rottnest Island
Rottnest Island is a nature lovers paradise. An idyllic collection of white sand beaches, tranquil coves, and coastal headlands are joined by a series of trails that criss-cross the island. With no cars, you can explore this alluring destination in all its natural glory.
A pristine nature reserve, Rottnest Island is also home to an array of wildlife. The underwater world offshore is teeming with marine life, and shoreside you may get the chance to meet the happiest marsupials on the planet. Smiley quokkas are one of Rottnest Island's biggest drawcards, so keep your eyes peeled for these friendly locals as you make your way around the island.
Enjoy Scenic's Nth Degree service and expertise
When you travel with Scenic, you will experience their Nth Degree Service. Scenic go the extra mile to ensure guests have the time of their lives and create everlasting memories. Scenic Tour Directors are on hand to provide exceptional service every step of the way, and knowledgeable local guides share their expertise and passion with you.
Since 1986, Scenic have been delivering first class service to travellers seeking enriching experiences at home and abroad. Founded in Newcastle, Australian touring is in Scenic's DNA, so you know you are in good hands when you explore your backyard with Scenic and their trusted partners.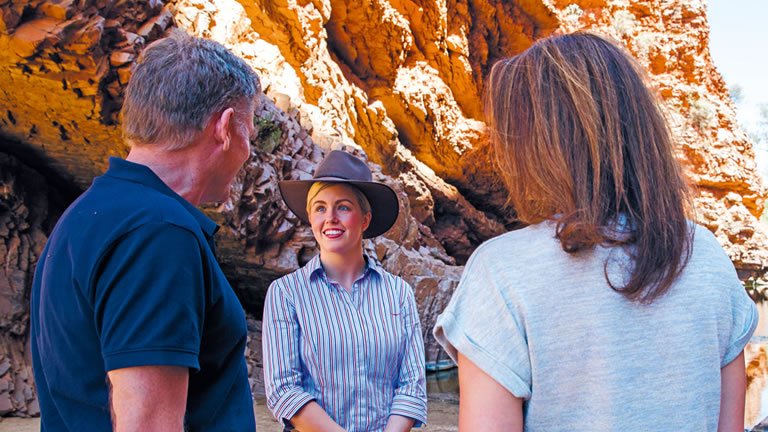 Get to know likeminded travellers
A small group tour is the perfect environment to connect with your fellow travellers and with your surrounds. Scenic has reduced the capacity of their Western Australia journeys for 2021, welcoming just 24 passengers on their full size coaches (previously accommodating 40 guests).

Share your experiences with guests who have common interests and reflect the same desire to explore diverse destinations. This adds a social aspect to your holiday and presents an opportunity to make lifelong friends as you discover the highlights and hidden gems of WA.
Sound like the holiday of a lifetime? You can enjoy these incredible experiences and more on Scenic's 23 day Treasures of the West journey from Darwin to Perth.