23 September, 2019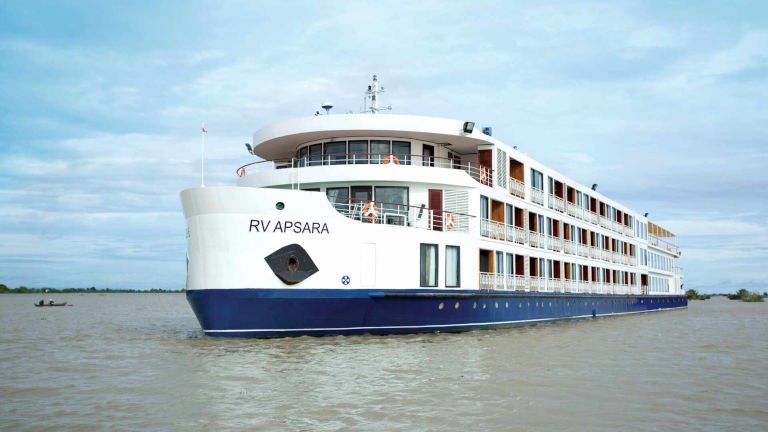 Travelmarvel's new ship on the block, the elegant RV Apsara, cruises through some of Vietnam and Cambodia's best countryside. With impressive facilities, tasteful décor and balconies in every suite, relaxing along the Mekong has never been easier.
Set to sail waters in July 2020, the RV Apsara is the latest addition to Travelmarvel's fleet of ships. Spacious public areas – including an air-conditioned lounge, outdoor swimming pool, bar and sun deck – provide comfort and an inviting social environment. For those seeking some rejuvenation, an onboard treatment at the ship's spa soothes the soul. The wide range of included entertainment goes down a treat, too, from fun fruit-carving demonstrations to informative lectures. It's time to kick back, drink in hand, and enjoy the views.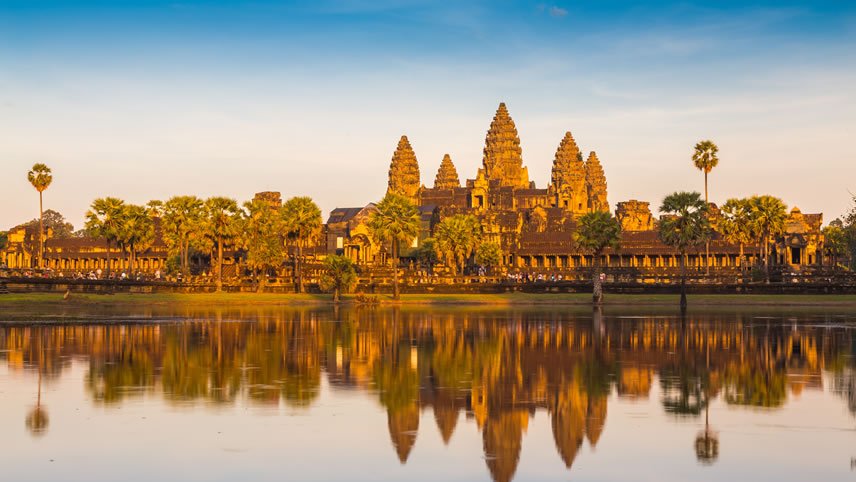 Those views are particularly great, too. Vietnam and Cambodia are home to incredible sites, from the iconic Angkor Wat to the extensive Cu Chi Tunnels. Ho Chi Minh City dazzles with energy, while Phnom Penh vies for admiration, the spires of its Royal Palace reaching for the sky. Explore ruinous temples, historic streets and cultural workshops. Then find a slower pace of life among peaceful islands, enjoying local interactions and rice paddy fields.  
The Mekong River snakes through Southeast Asia, making it a convenient base for sightseeing. As you cruise along in your floating home, all troubles are taken care of and a new side to local life is unveiled.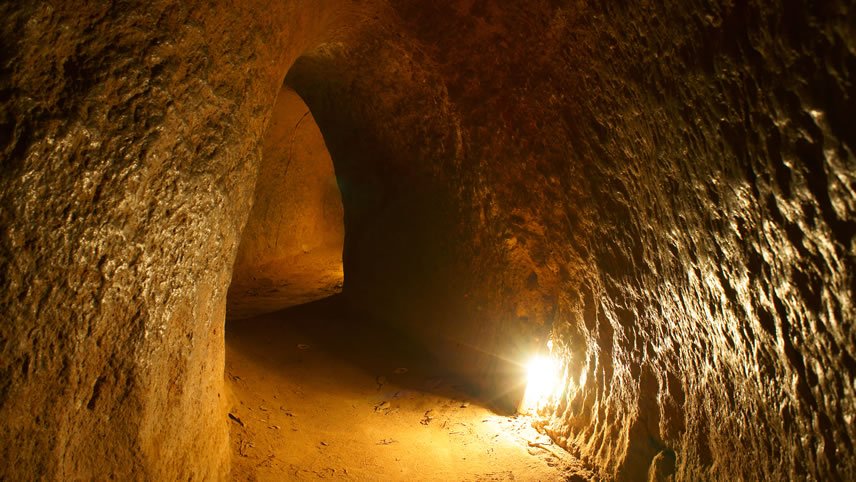 After a day out exploring new shores, the comforts of a sophisticated retreat, complete with queen-sized bed, ensuite, air-conditioning and mini-fridge, become more important than ever. Unwind from the excitement and savour an onboard meal at the Mekong Restaurant, or your coffee at Le Viêt Nam Café.
Get swept away in the professional service and exceptional guest-to-staff ratio. Above all, enjoy the fresh amenities of Travelmarvel's new RV Apsara, as you embark on an incredible journey through Vietnam and Cambodia.