07 June, 2021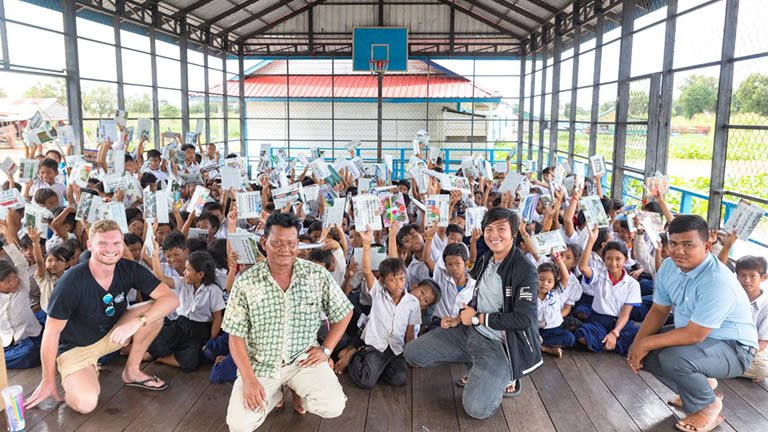 Travel is a life-changing experience, giving us new memories, perspectives, stories and friends, but the privilege of travel comes with the responsibility to travel sustainably. At INTRO we are passionate about creating a positive impact in every destination we visit, and our socially conscious initiative Small Change helps us do just that.
Established in 2017, Small Change focuses efforts in responsible travel around four key pillars that address our environmental footprint and social impact. These are:
Protecting The Environment
Preserving natural beauty in the countries we visit is one of our highest priorities, so we conduct regular eco-audits on our trips and with suppliers to make sure we're consistently minimising our impact on the environment.
Supporting Local Communities
We ensure every group tour has a directly positive impact on the communities we spend time with. From learning about the traditional way of life with a family in Bali to staying with indigenous hill tribes in Northern Thailand, we have spent years building partnerships with locals so our personal and financial contributions maximise opportunities for ongoing growth in communities that need it most.
Cultural Exchange & Education
INTRO tours champion traditional heritage and help travellers understand the cultures, traditions and ways of life of the countries we travel. We stay overnight with a family in Vietnam's Mekong Delta to see how locals live, learn about sustainable farming in Khao Sok National Park on our Thai Experience trip, and spend time with young Buddhist monks at a monastery in Sri Lanka. These experiences are a two way street - travellers gain authentic insights into other cultures, and those we visit benefit from our business.

Animal Welfare
Wildlife is meant to be wild, and we support a travel industry free of animal cruelty. On our trips we only provide ethical animal experiences, support legitimate animal welfare groups such as Treetops Elephant Reserve in Phuket, and have adopted rescue animals at the properties we run.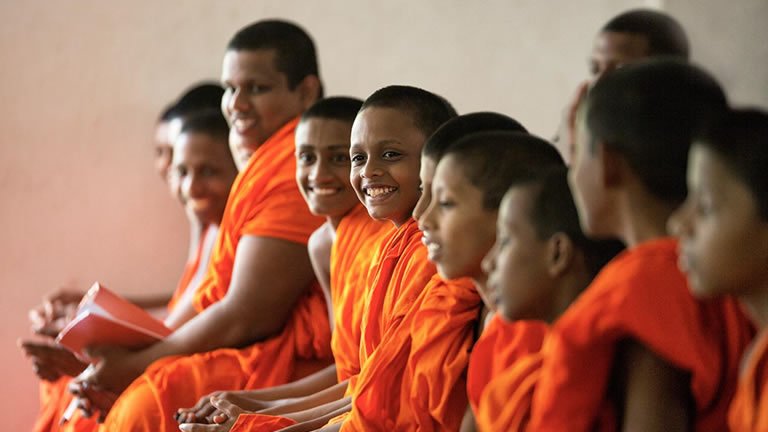 Tourism benefits communities by boosting economic growth, preserving traditional ways of living, aiding wildlife conservation and improving general quality of life, but due to the exponential increase in tourism over the last few decades there is a spotlight on the urgency of ethical travel practices.
Here are four practical ways our Small Change initiative encourages travellers to put the planet first on our group tours.
10 Trees Planted For Every Booking
In early 2020 we announced our partnership with Eden Reforestation Projects to help preserve and rebuild the natural world. By hiring locals to plant trees in countries such as Nepal, Haiti, Indonesia, the Philippines and more, Eden helps to restore natural habitats and rain patterns, stop erosion to increase soil quality, promote better crop yield and reduce overall poverty. With 10 trees planted for every booking, INTRO is incredibly proud to support these efforts.
Reducing Single Use Plastics
Ever thought about how many plastic bottles you end up buying when travelling? We have! To combat single-plastic waste we offer free water refill stations at every stop to encourage the use of reusable water bottles. If you don't have your own water bottle we offer branded ones you can pick up on one of our trips. We've worked hard with our operators and suppliers to make this a reality, meaning you can avoid adding yet another piece of plastic to landfill (or worse, our oceans!)

Siem Reap Village Donations
Since starting our group tours in Cambodia we have been working directly with the local chiefs in the floating villages near Siem Reap. School is free in Cambodia but supplies are not, meaning many children are unable to afford the essentials to get an education. Through our contributions and the generosity of travellers on our Cambodia trips we've been able to help provide supplies for dozens of local school children, including uniforms and stationery.
Organising Beach Cleanups
In an effort to combat waste we organise regular beach clean ups that travellers can opt to join during their free time. We have the opportunity to explore beautiful destinations, and it only takes a little bit of effort from us to help the local communities and make a small change to the environment.