05 January, 2021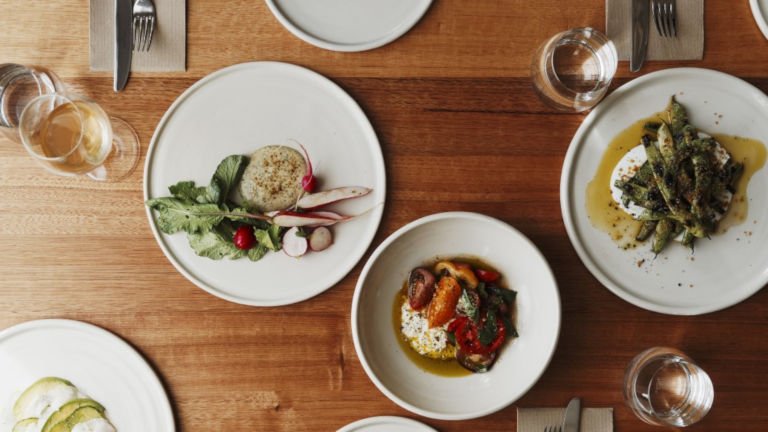 The food and wine scene in Tasmania is more than thriving. With an abundance of growers, makers and creators, it has become a vibrant part of local Tassie life. Some of Australia's best produce is grown in Tasmania, from orchards of pears, apples and cherries to fields of lavender. Did you know it also is home to many of the nation's first vineyards? The cool climate provides the ideal environment for slow maturity of the fruit, allowing the Apple Isle to produce several distinctive and flavoursome grape varietals. While it is famous mostly for white wines like Riesling, Chardonnay, and Sauvignon Blanc, red wine production has increased over recent years with notable success in Pinot Noir, Cabernet Sauvignon, Merlot, and Shiraz.   
Inspiring Journeys offer food and wine tasting experiences throughout their journeys to help you discover the real and authentic tastes of Tasmania. What better way to relax and explore Tasmania's food, whiskey, and wine in its natural setting than on a guided tour. Read on to discover some of the best food and wine experiences Tasmania has to offer.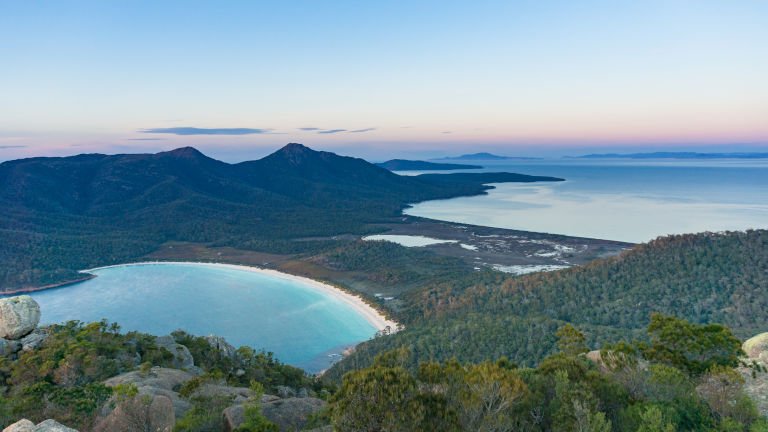 Freycinet Vineyards, Bicheno
Best known for its pristine waters, lichen hued rocks and Wineglass Bay, Freycinet is an iconic Tasmanian destination. After exploring those bucket list sights, toast the journey with a Freycinet Chardonnay or a Wineglass Bay Sauvignon Blanc, created by The Freycinet Vineyard and Winery. Inspired by new growth and opportunity in the area, Geoff and Susan Bull planted the first commercial vines on Tassie's east coast in 1979 in the quaint town of Bicheno. The region now boasts over a dozen different vineyards, and many visitors rate Freycinet Vineyards as one of the very best.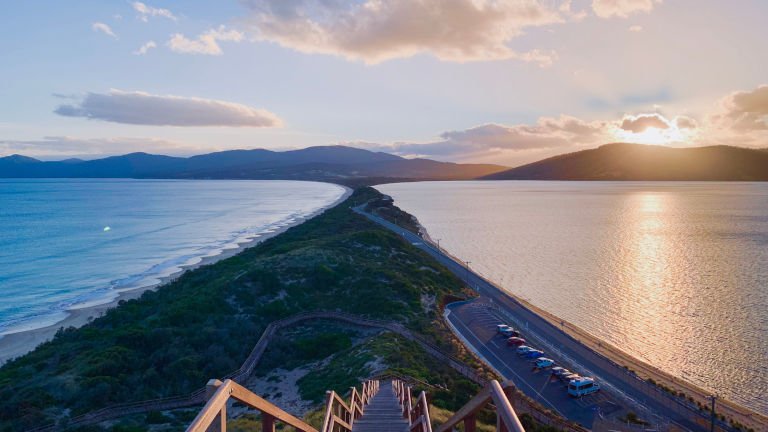 Bruny Island 
Just south of Hobart, start your culinary journey through Bruny Island at The Neck - a narrow isthmus inhabited by penguins which provide panoramic coastal views. Let your taste buds explore the many flavours of Bruny Island as you sample craft beer, delicate vintage cheddar, hand churned herb butters and chocolate fudges produced on the island by bespoke artisans and producers. Home to Australia's most southern vineyard, Bruny Island has a reputation for producing some of the nation's best Pinot Noir and Chardonnay vines. Taste these premium, handcrafted wines paired with local cheeses or freshly shucked Bruny oysters.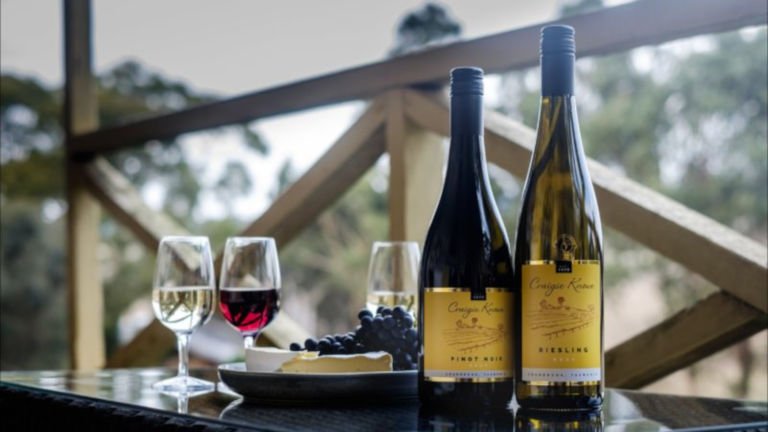 Craigie Knowe Vineyard, Cranbrook
The family run Craigie Knowe Vineyard offers exceptional wines that showcase the many tastes and diverse history of Tasmania. As the oldest vineyard on the east coast, this well-established Cranbrook  property produces several full-bodied red wines. Their diverse range of Cabernet Merlot, Cabernet Sauvignon, Chardonnay, Pinot Noir, and Riesling wines are savoured by locals and visitors alike. Learn more about the complexities of viticulture as you stroll through the vineyard, before indulging in a lunch of cured meats and divine cheeses, perfectly paired with award-winning wine.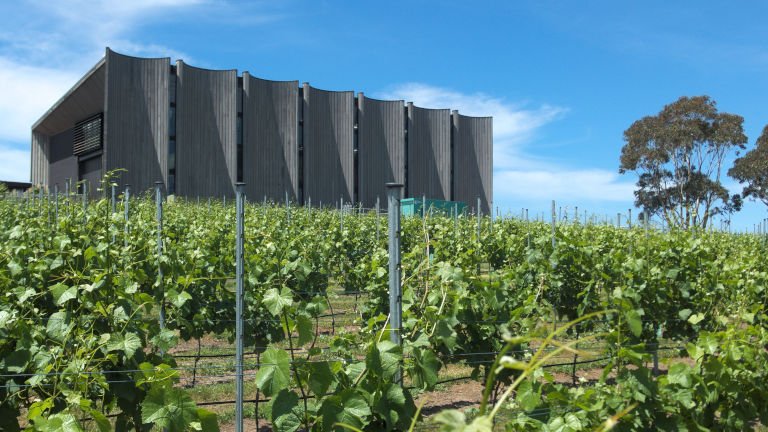 Moorilla Estate Winery, Berriedale
Located next to Tasmania's renowned art gallery MONA, you'll find an irresistible combination of great wine mixed with great art. The Moorilla Estate Winery is owned by David Walsh, famous Tasmanian personality, gambler, and MONA's creator. Moorilla means "rock by the water" in local Aboriginal dialects. British explorers noted that this part of the island was "perhaps adaptable to the growth of grapevines." The Moorilla Estate Winery in Berriedale now produces a range of delicious wines, much of which flows freely at MONA's legendary parties, restaurants, bars and the Dark Mofo festival hosted during winter.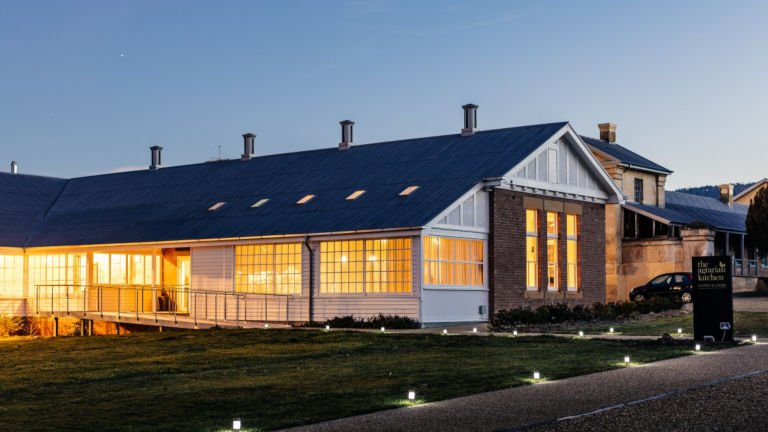 The Agrarian Kitchen, Norfolk
The Agrarian Kitchen Eatery offers a unique dining experience where good food is shared and local seasonal produce is celebrated. Housed within the Bronte building at New Norfolk's Willow Court in the town's old mental asylum, owners Rodney and Séverine converted the space to meet their vision to see it filled with dinners, where local and seasonal produce could be celebrated. Devour their ever-changing seasonal menu of fresh local Tasmanian produce where ingredients meet fire in the handcrafted wood-fired oven and hot-smoker, built from old bricks from the Willow Court site.   
Whether you're an experienced oenophile or a newbie who wants to learn more, you will relish the huge range of tastes and experiences on offer in Tasmania. From Bruny Island in the south to Tamar Valley in the north, from east coast to west, this eclectic island is a great place to discover wine and everything that makes it special. Explore these flavourful experiences with Inspiring Journeys on their Tasmanian journeys, bringing the tastes of Tasmania directly to you in the style and comfort you deserve.