22 July, 2020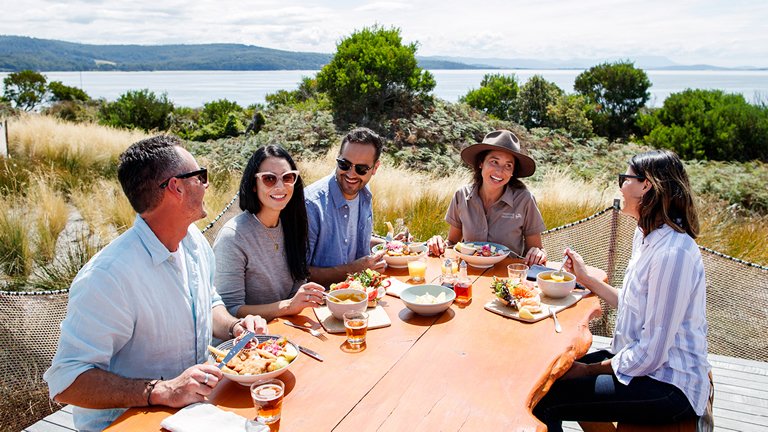 Gastronomy and travel are inextricably intertwined, with wining and dining often some of the most treasured travel experiences for many. Local producers are part of the very fabric of many regions across Australia and getting an insight into their daily lives and their produce provides an insight into the very essence of the destination itself.
So, do you let your tastebuds have a seat at the table when choosing your next holiday destination? If so, here are some incredible epicurean indulgences you can enjoy with Inspiring Journeys and a selection of flavour filled tour itineraries to consider.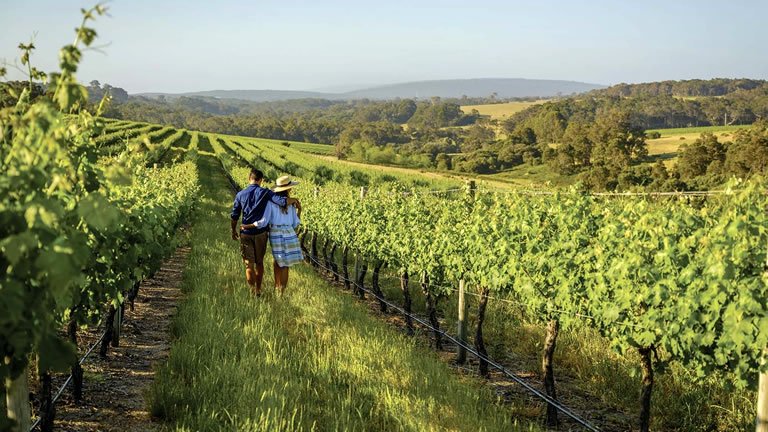 Margaret River Wineries and Dining
The Margaret River region is affectionately known for its wine and sumptuous local produce. Plus, the climate which makes this region's viticulture so successful also makes it a pleasant holiday destination for visitors.
Inspiring Journeys showcases the epicurean highlights of the Margaret River with a full day small group tour. Guests will travel through the vineyard lined roads with an expert driver guide, meaning you can simply sit back in your comfortable reclining seat and watch the countryside unfold before you.
The day's highlight stops include a visit to the family owned Leeuwin Estate where two generations work with a team of highly skilled winemakers to create wines that have earned them international accolades. Here Inspiring Journeys guests will join a local host to learn about the history and wine making philosophy of the Estate and enjoy a wine flight paired with seasonal canapes. The art aficionados among the group will also appreciate the on site gallery, home to a collection of works by renowned Australian artists.
Make sure you leave room for a long lunch at the acclaimed Voyager Estate later on in the day, as a four-course culinary experience awaits. The Estate prides itself on a perfect combination of food and wine, complemented by the warmth of family and friends, making it an ideal locale for a long lunch with your fellow travellers.
Find the Experience: Western Australian Discovery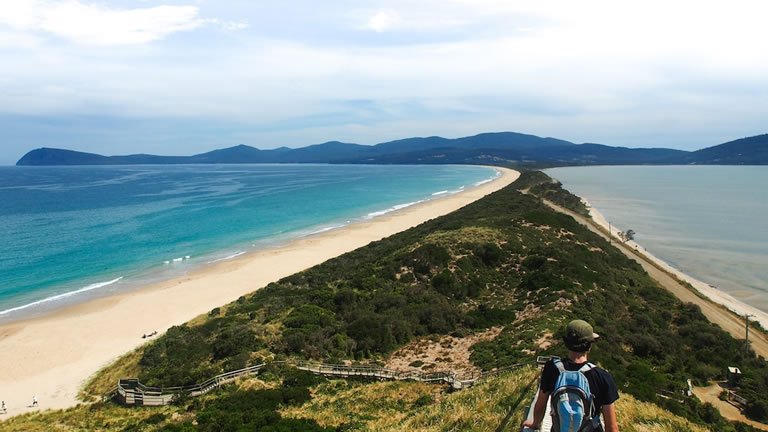 Flavours of Bruny Island
Celebrated for its spectacular wilderness and wildlife, Bruny Island is also a foodie's paradise. Here you can enjoy bushwalks and beach strolls as well as an array of culinary delights grown and prepared locally.
The renowned flora and fauna of Bruny Island share this pocket of Tasmania with producers and farmers whom you will meet as you indulge in a gourmet food and wine day tour. As part of the experience, Inspiring Journeys guests will be treated to a seven course tasting menu showcasing some of the region's most mouthwatering creations, featuring savoury and sweet treats.
Delight your palate with an array of local cheeses, decadent fudge, honey, and oysters (and more!), accompanied by local wine and whisky. An incredible dining experience for foodies against the backdrop of spectacular Bruny Island.
Find the Experience: Tasmania's Food, Whisky and Wine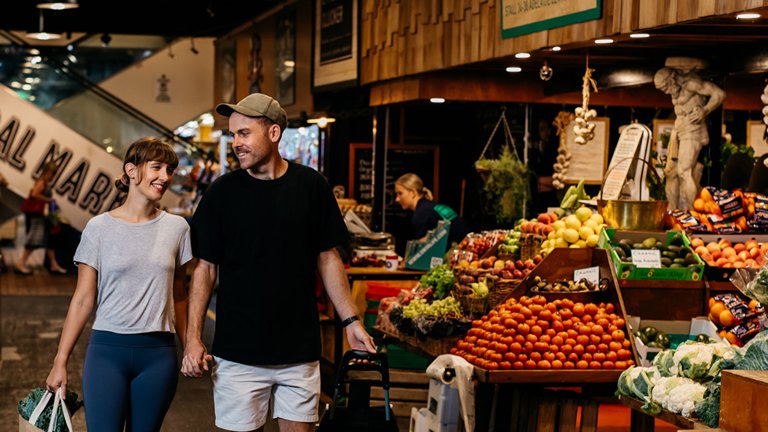 Roaming Dinner at Adelaide Central Market
The Adelaide Central Market has been welcoming passionate stall owners and local shoppers for over 150 years. Since 1869 this hub of food and culture has served up seasonal produce and is now home to over 70 traders selling everything from fresh fruit and seafood to cheeses and bakery goods.
With so many options to choose from, Inspiring Journeys has teamed up with an expert host to guide you through this maze of deliciousness. Meet enthusiastic stallholders as you wander through the aisles flanked by flaky pastries and colourful vegetables, following the tantalising scents wafting through the air.
You will be introduced to signature dishes served around the marketplace by your local host. Throughout the evening, savour four delicious courses as you roam around one of the largest undercover fresh produce markets in the southern hemisphere. Plus, you can stock up on any treats you may want to take home with you. Just divine!
Find the Experience: Savour South Australia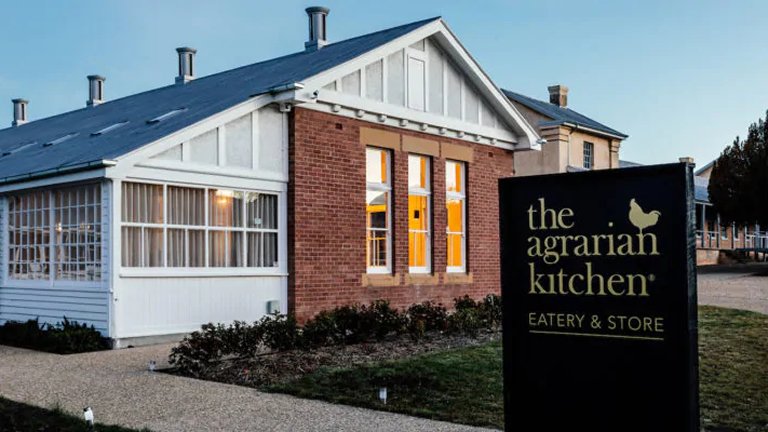 Paddock to Plate Dining in Tassie
Nested in the Derwent Valley northwest of Hobart lies the Agrarian Kitchen, a passion project of owners Rodney and Severine who set out to create a space where local seasonal produce is celebrated. The business started out as a cooking school and farm and has since evolved to offer eateries where guests can get a true sense of the region through their food.
Diners enjoy ingredients sourced from the cooking school's garden and farm, complemented by produce from a community of fisherman, farmers and local growers. These ingredients are brought together in a taste sensation where each element shines.
Inspiring Journeys guests can enjoy this experience for themselves with a three-course paddock to plate feast at the Agrarian Kitchen, with a convivial atmosphere that welcomes you with open arms. Sit down to a delicious meal with a whole new appreciation for the produce before you, as Rodney and Severine share their passion, their vision, and their cuisine with you.  
Find the Experience: Tastes of Tasmania