17 October, 2018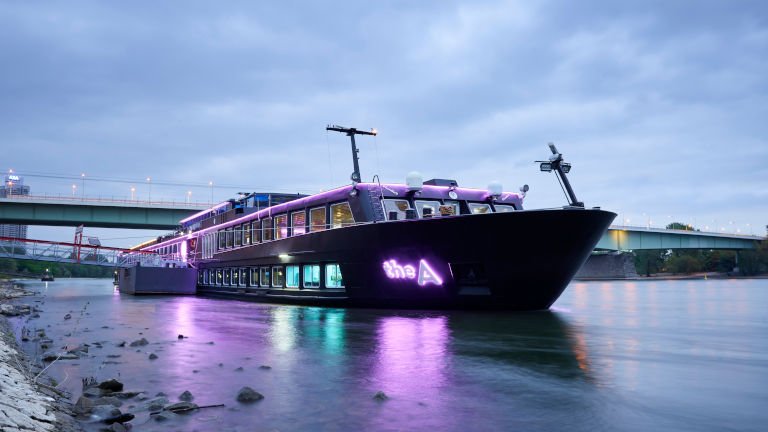 River cruising in Europe is an incredible adventure and U by Uniworld is dedicated to the younger, active traveller looking to explore the world with other like minded younger active travellers. With itineraries that pass through the best cities of Europe, you can cover a lot of river in just 8 days. Not only that, you are travelling in comfort, with all your creature comforts and social life taken care of along the way.
This is how it's done.
Cool Ships
The A and the B are the sleek black river cruise ships in the U by Uniworld fleet. This is not the river cruise ship your parents and grandparents travel on. Think neon lights, stylish nooks and crannies for socialising or having a quiet moment. The rooftop lounge is complete with your sort of deckchair and cool monochrome corridors take you to your cabin, be it a suite, balcony bedroom, studio or a pod in a triple share studio. You will sleep well, when you want to sleep, the beds are like clouds!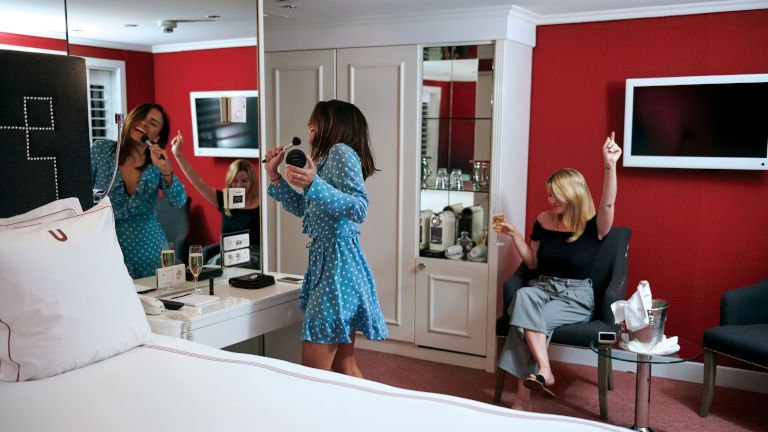 Way to City Hop
What better way to tick off the best of Europe than by taking your hotel with you. On a U River Cruise cruise you unpack once and have all the comforts of a luxurious hotel around you as you cruise along the river, taking in superb views of the charming castles, river valleys, villages and towns that you pass by. Your ship docks in the centre of town, so easy for you get off and explore.
Do it Your Way
On a U By Uniworld river cruise you have the option to join the daily excursion or to step out on your own and explore each destination your way. With bikes available to take from the ship to explore you can pedal your way around the destinations you visit.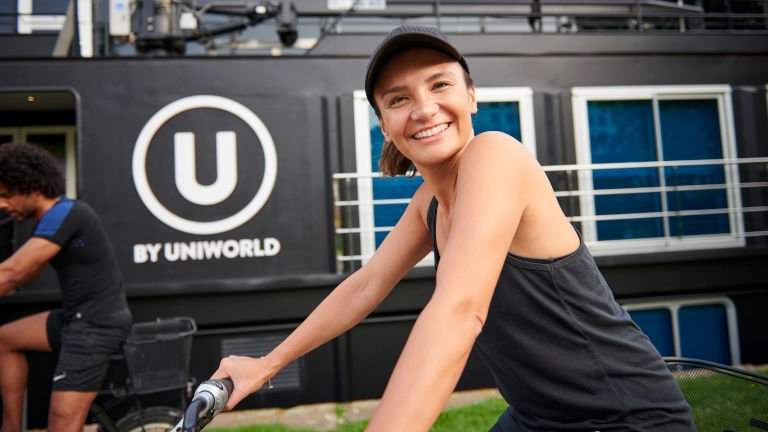 Active, Immersive Excursions
Kayak the Seine, hike the Cliffs of Etretat, bike from Melk to Durnstein (a cool 29 kilometres or 18 miles), take a retro motor bike tour through the streets of Paris, see the best of the city on a canal cruise in Amsterdam, hike to the Germania monument, dine like kings and queens in a medieval castle. There is no shortage of active, and immersive activities to take part in at every destination.
Onboard Fun
There is always something to do on board. Create your own masterpiece on the top deck at Paint and Wine, feel the rhythm at a drum circle or get into the groove with the DJ and the silent disco. You can drift off under the stars when you camp on the top deck, find your zen at a meditation session, top it up with an aperitif mixology class at the bar or try a cooking class. Start your day with yoga or in the onboard gym and end it hanging out at the ice bar for craft beers and cocktails.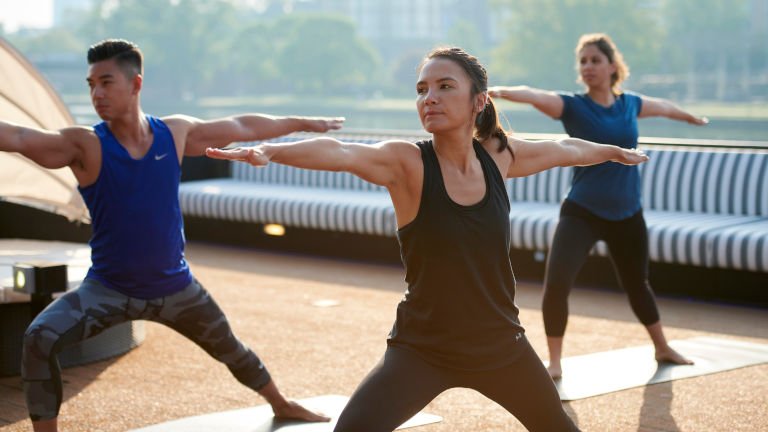 Two Meals a Day
They know you are not going to make breakfast – that's why U by Uniworld serves you brunch. And what a spread! Choose from fruit, muesli or cereal, pastries, a full English, sliders. Fuel up on the lot, you have a big day ahead! In the evening, dinner is served to replenish you after the days outings and to give that energy you need to socialise into the night, be it on the boat or a nightlife tour. What a way to travel!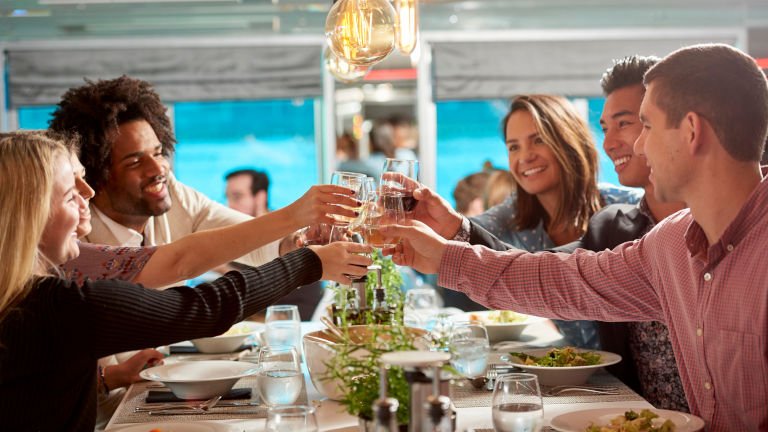 Choose Your River
There are 11 action packed U River Cruises to choose from. Most itineraries are 8 days in duration and you can cruise along the Seine, Danube or Rhine Rivers.
On a round trip from Paris, river cruise the Siene, (not operating this season) taking in the exquisite cuisines, following in the footsteps of the world's greatest artists, brushes with nature and exploring Paris at night time. On the Danube you can river cruise through 4 different countries on this 8 day river cruise beginning your journey in Budapest and travelling through to Regensburg.
Drift along the Rhine as you explore Holland & Germany on the 8 Day Rolling On The Rhine river cruise beginning your journey in Amsterdam and travelling through to Frankfurt, or alternatively start in Frankfurt and finish in Amsterdam.