Russia Tours
Embark on a journey of discovery through Russia, from the iconic cities of Moscow and St Petersburg to the quaint country towns. You'll be mesmerised by the lavish palaces and colourful cathedrals and enthralled by the history and culture. Sightsee the iconic highlights and uncover the scenic wonders of Russia on a guided tour or set off on the Trans-Siberian Railway for a remarkable train journey across this vast land.
Popular Russia Tours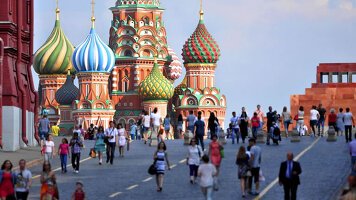 8 Days St. Petersburg to Moscow
Operated By:
Globus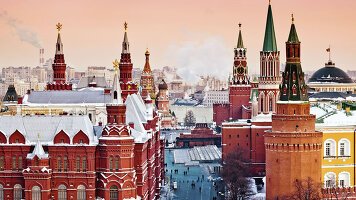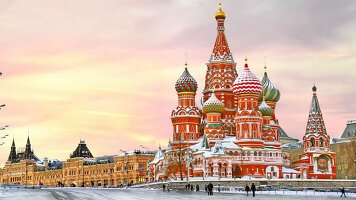 7 Days St. Petersburg to Moscow
Operated By:
Trafalgar
View all Russia Tours
Discover
Must do experiences and highlights in Russia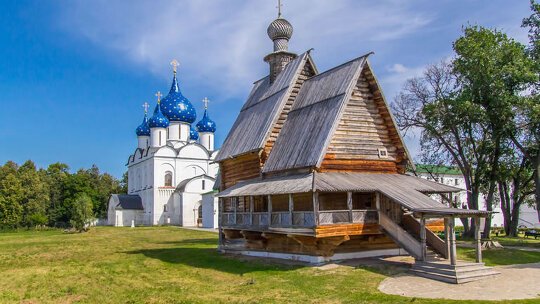 Storybook Suzdal
You'll feel like you walked right into a fairy tale in this charming riverside town, where wooden cottages cosy up to church domes and a chorus of bells chime.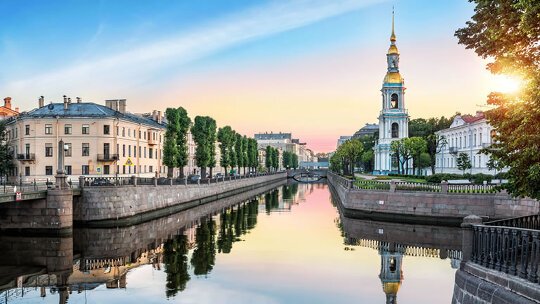 Canal Cruise in St Petersburg
Often referred to as the 'Venice of the North', St Petersburg is a beautiful maze of canals. Wind through the city on a canal cruise to take in the highlights from the water.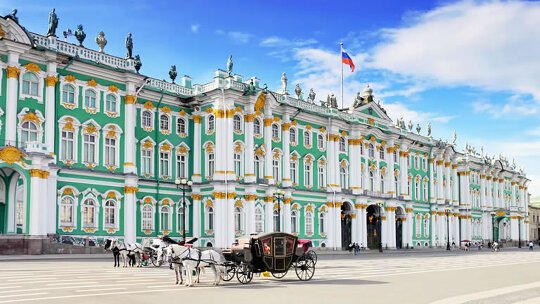 The Hermitage Museum
Marvel at the beautiful Hermitage in St Petersburg and uncover the treasures within, including intricate Egyptian carvings and renowned works by Leonardo da Vinci and Rembrandt.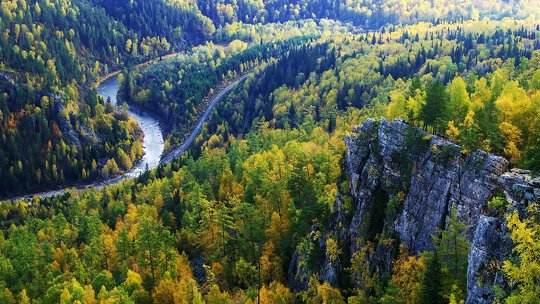 Trans-Siberian Railway
Traverse the Russian countryside on a rail journey to remember. Wind through the stunning landscape of the Ural Mountains, stop at historic towns and medieval cities, and relax watching the scenery unfold outside your window.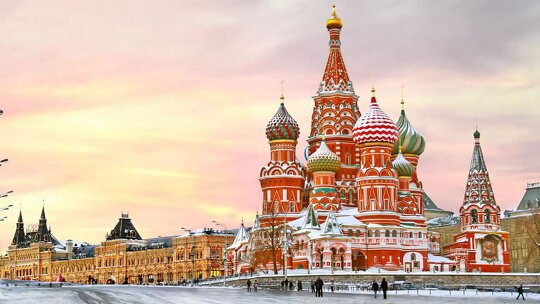 Moscow's Red Square
Presided over by the candy-coloured domes of St Basil's Cathedral, the Red Square is a hub of history and culture. Marvel at the architecture surrounding you and get an insight into Russia's political history with a visit to the Kremlin.
Russia Brochures
42 Russia tours sourced from 17 Operator brochures
Recent Reviews
What our clients are saying about their journeys through Russia
As with all Insight's holidays that we have been on, this one was well organised and the Tour Director very professional and knowledgeable about the country. The itinerary would have been too "bare" without the optional extras, with too much free time. We did all the optional extras, which then made it too busy, with little time for toilet and meal breaks.
"Really well orgainised and enjoyable tour of two fascinating Russian cities."
This was the first time that we travelled with Insight as in the past we went with Trafalgar. The tour was very good. Our Tour Director Anna was excellent, very professional and organised with great knowledge of Russia. The local guides were also excellent. The accommodation was excellent, particularly in Moscow. The optional tours were excellent and certainly enhanced the tour considerably. However, with about 11 optionals available over a 6 day period, it did not leave much room for "included"
...read more
excursions. Therefore we ended up paying a considerable amount extra for these optional tours. The tour notes suggest you allow 50 euro per person per day for optional tours. It actually cost us about 100 euro per person per day. Insight apparently promote themselves with "more inclusions" than other operators. This was not the case here. The included dinners were at the hotel which were good but served very Western food. Would have been nice to visit a local restaurant so as to experience Russian cuisine. Would like to see Insight include an additional day in Moscow. Thanks to Global Journeys for looking after our booking - great job.
We absolutely loved this tour of the two major cities (St Petersburg & Moscow) with Insight. It was a fantastic experience that we would thoroughly recommend. The tour guides were superb and brought to life the culture and history of these fascinating cities. The hotels were exceptional and the breakfasts were the best we have ever had. Thank you to Global Journeys for making the bookings so easy.
Simply a brilliant experience. Thank you Explore! (Review provided by Explore Worldwide.)