12 August, 2020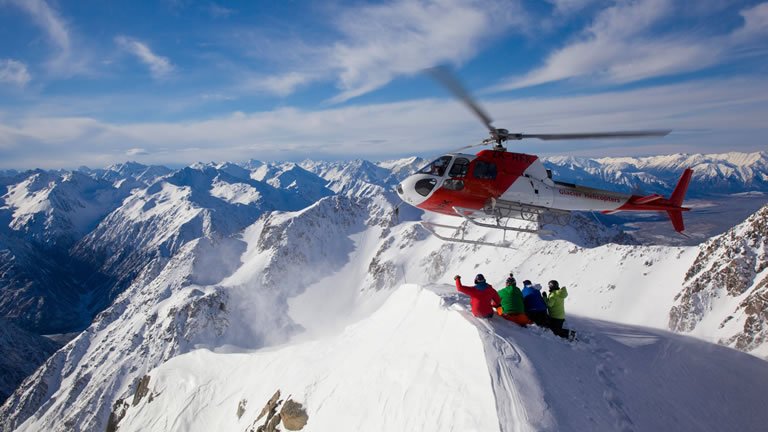 The Southern Alps of New Zealand are considered one of the top 10 places to heli ski in the world. A heli skiing adventure may be something you dream about, did you know you don't need to be an expert alpine skier to take on a heli skiing holiday? If you are an intermediate level skier who can confidently ski blue runs smoothly and have the sense of adventure to take it up a notch, then heli-skiing is your next level adrenaline rush on the snow.
You need to be reasonably fit, it's a strenuous day on those pristine slopes and you will be getting more and longer runs in on a day, with the helicopter dropping you off at the top and meeting you to take you back up at the end of the run. When you heli-ski, you pretty much have that pristine white run to yourself (and your tour buddies). Leave those crowded resort ski runs and queues for the chair lift behind and head up in a helicopter to where the snow is fresh, powdery, ungroomed and you get to make the first tracks of the day.
Does that sound like your next bucket list item?
Running between July and September, Haka Tour's seven day Ultimate Heli Tour offers a fully guided trip than takes you on the ultimate skiing and snowboarding adventure from Christchurch to Queenstown in New Zealand's South Island. Known for its superlative skiing, you'll take on the South Island's best heli skiing spots, which more than stack up against anywhere else in the world. Haka have packaged up three days of Heli skiing, one day of field snow, and one day of backcountry skiing which makes for the ultimate heli skiing experience you could dream of in New Zealand.
Read on for the highlights.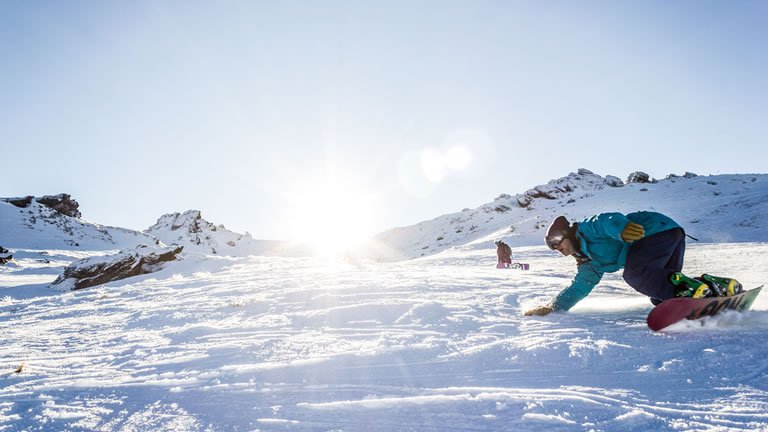 The Arrowsmith, Ragged and Palmer Ranges
Travelling from Christchurch to Methven, your first day heli skiing will be mind blowing as your guide takes you to all the best spots spanning The Arrowsmith, Ragged and Palmer Ranges where a choice of 200 runs awaits. These mountains catch snow from every winter storm to deliver consistent and quality snow and you'll be landing above the freezing line, that's what makes those conditions so amazing. Plus, the expansive terrain is so extensive that runs often capture the light for longer hours than other ranges, so you get a good day in.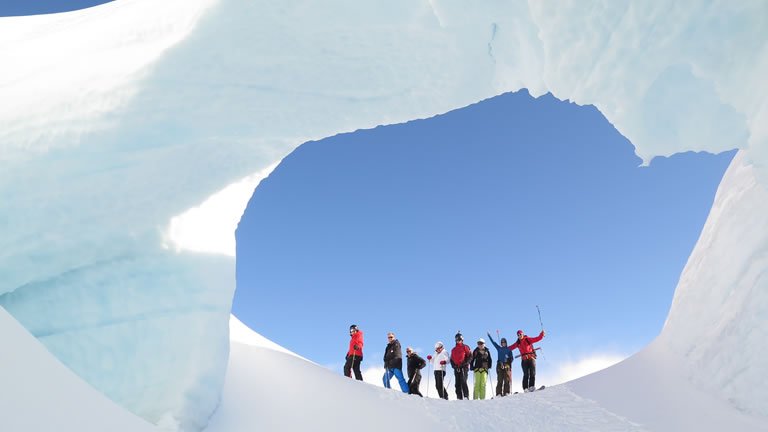 Aoraki Mt Cook
As if the view of New Zealand's highest peak isn't enough to take your breath away! Having travelled there the day before, you will wake up at the foot of the mountain, looking up at the sheer grandeur of this peak. By nightfall, you will have experienced the highest landings, longest runs, greatest snow accumulation and most consistent conditions of any backcountry area in New Zealand. Regardless of whether you ski or snowboard, there is a run here for you that will thrill with powder and challenging descents. Its going to be a great day, filled with bucket list exhilaration that will be infinitely brag worthy.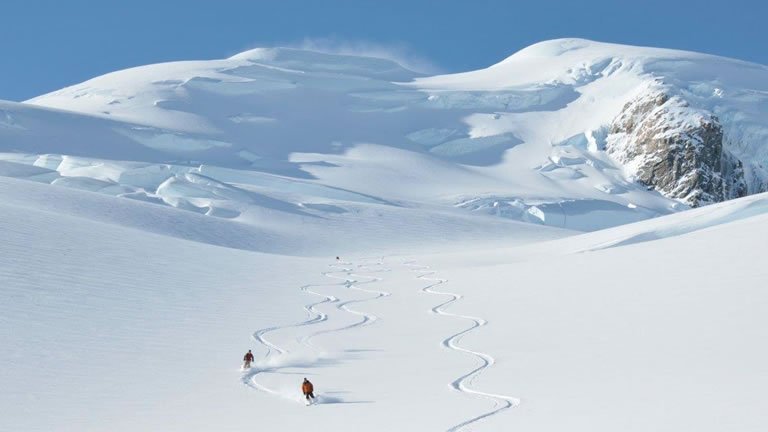 Wanaka
This relaxed ski town is nestled along the shores of Lake Wanaka, with views across the lake to the majestic Mt Aspiring, the Matterhorn of New Zealand. On a still day the reflection on Lake Wanaka amplifies the scene as you prepare to catch your helicopter ride up to the peak. Your guide will lead you on an adventure filled with fresh powder, huge vertical descents, exclusive back country terrain and pristine beauty. Wanaka offers the largest heli-ski terrain in the Southern Hemisphere with over 200 named heli runs found in more than 8,500 square metres of terrain spread across 11 mountain ranges.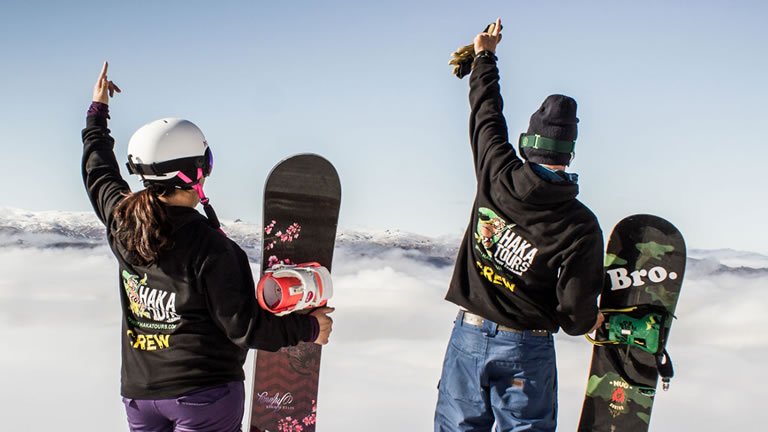 Ski Days and Hidden Backcountry Runs
In between your heli skiing adventures, the trip also packages ski days where you can rest your heli ski legs and take to the ski runs of Mt Hutt, acclaimed for the driest powder in Australia; Oahu, the hidden gem of the Southern Alps where most of the runs are off piste; and Treble Cone where you will led by professional guides into incredible backcountry skiing/snowboarding beyond the boundaries of Treble Cone ski area.
It's All Arranged for You
You will wind down at the end of each exhilarating day in 3+ star accommodation where you can ease your hard worked muscles with a long soak in the local hot tubs, explore the local dining scene and reminisce over yet another incredible day over a local craft beer or a notable South Island wine.
The beauty of this tour is everything is arranged for you. Haka Tours will look after all your transport and transfers to the mountains and prepare you for each strenuous day with a hearty cooked breakfast. Your lunches are included on those heli ski days and they will treat you to a couple of special dinners at Mt Cook and Wanaka, leaving you to explore the local eateries or cook your own on the other days. Haka can also help you with equipment hire and extra options for your last day in Queenstown, like one last heli ski trip!
What are you waiting for? Better grab your spot on this popular small group adventure trip now!