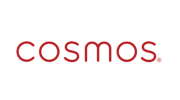 A lot of our clients aren't too fussed about their accommodation (as long as it's clean and comfortable) and are more interested in the destination. Over 1,200 past client reviews with an average 4.5 out 5 star rating, is impressive. Why? Great value and interesting itineraries. Part of the Globus Family, there are further great discounts to be had.
Accommodation is 3 to 3/12 star, but a lot of our clients are pleasantly surprised at the quality. Hotels are often located out of the city centre, so prepare your trip budget to allow for transfers or taxis if you want to explore the cities on your own. Allow extra funds for some meals and excursions not included in more premium inclusive itineraries. Like our past clients, we feel very comfortable recommending Cosmos.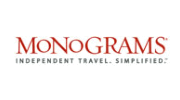 Part of the Globus Family group of Brands (Globus, Cosmos, & Avalon Waterways), Monograms independent trips are designed for those that like to explore a destination by themselves, but don't want the hassle of organising their accommodation, or on multi-city itineraries organising how to get between them. There is also 'a Local Host' on the ground in each destination you can contact for information or advice at any point on your trip.
Monograms don't offer the cheapest deal around, and you should be able to organise accommodation and transport yourself directly to save some dollars. But if getting the cheapest deal is not a priority for you, and the idea of local support, with some included city sightseeing sounds good, then Monograms trips are a great addition to add to the beginning or end of your 'main' tour.